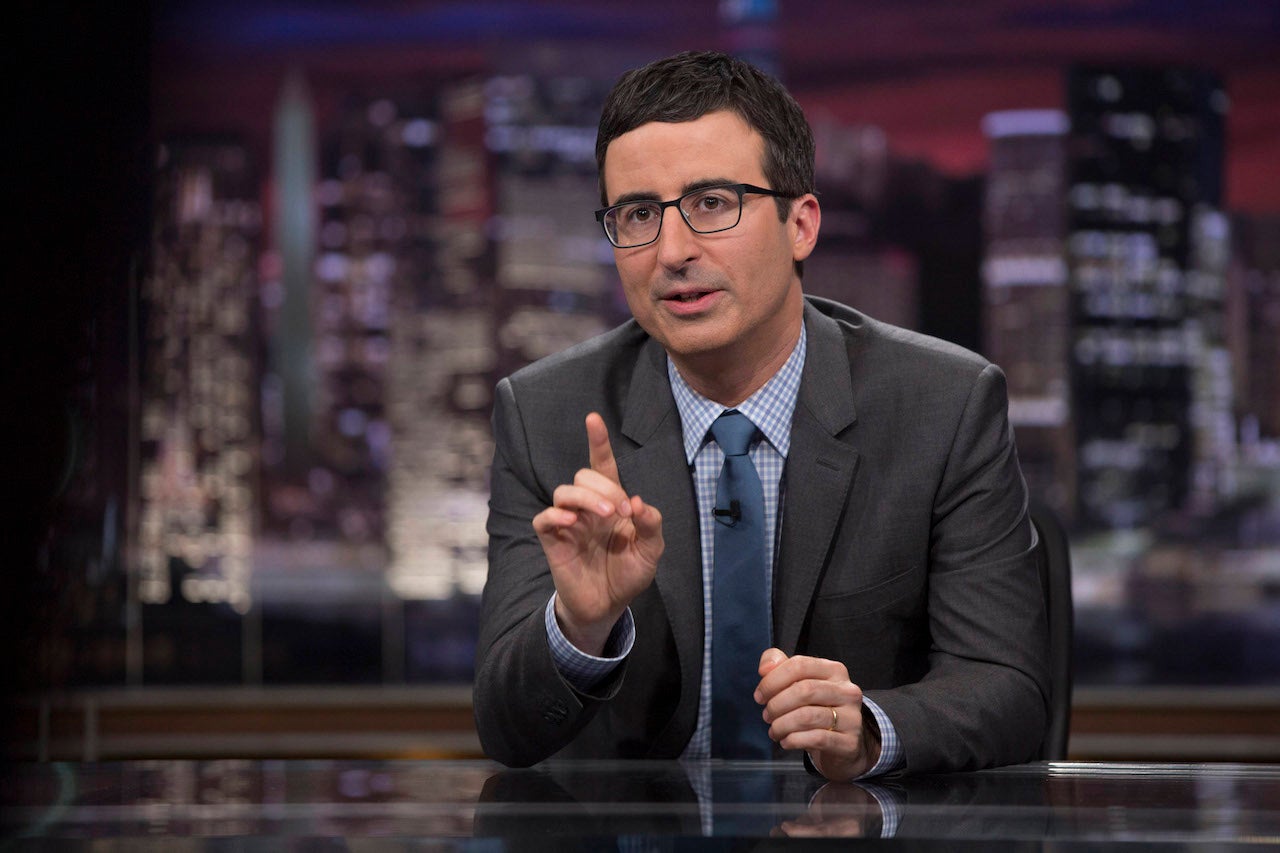 John Oliver pressures IRS for televangelist crackdown
A segment on HBO's "Last Week Tonight with John Oliver" is putting new pressure on the IRS to crack down on televangelists, reports CBS News correspondent Jeff Glor.
Many of these ministers preach what is called the "prosperity gospel" -- that God intended for Christians to be healthy and wealthy. Many church leaders find those beliefs heretical, but that hasn't stopped believers from donating millions every year.
According to the prosperity gospel, God lifts the faithful out of poverty and cures them of disease.
True believers prove their faith by seeding -- giving money to preachers -- which God will then reward with a bountiful harvest later on.
Televangelists reach about 5 million viewers, Trinity Foundation president Ole Anthony said. His group investigates religious fraud. He thinks people are being duped.
"They keep trying to send more money, more money, more money so they can get healed," Anthony said.
Anthony said these preachers have flourished in part because the IRS has turned a blind eye to their tax-exempt churches.
The IRS uses 14 criteria for defining a church, including having ordained ministers, a recognized creed and holding regular services. But the agency will not evaluate church doctrine as long as they are "truly and sincerely held" and "not illegal."
"A few years ago, the IRS named Scientology a church. Since that happened, anybody can call themselves a church," Anthony said.
According to the Government Accountability Office, the IRS suspended church audits completely from 2009 to 2013 and conducted just three from 2013 to 2014.
To prove a point, Oliver created his own church and registered it with the IRS. He called it "Our Lady of Perpetual Exemption."
The "Last Week Tonight" clip has already been viewed more than 4 million times on YouTube.
"You are always going to find abuses and excesses in the non-profit community, and even in the church world," Alliance Defending Freedom Senior Counsel Erik Stanley said.
He said churches are constitutionally tax exempt because of the free exercise of religion.
"There is no surer way to destroy that free exercise of religion than to begin to tax it," Stanley said.
He said the church community does a good job of policing itself, but Anthony thinks more can be done about hucksters.
"My God, they should at least say that fraud is illegal in the name of God," Anthony said.
"CBS This Morning" reached out to the IRS for comment but the agency declined to provide any. "CBS This Morning" also reached out to the ministers mentioned by Oliver and those that appear in this story, but did not receive any responses.
Thanks for reading CBS NEWS.
Create your free account or log in
for more features.