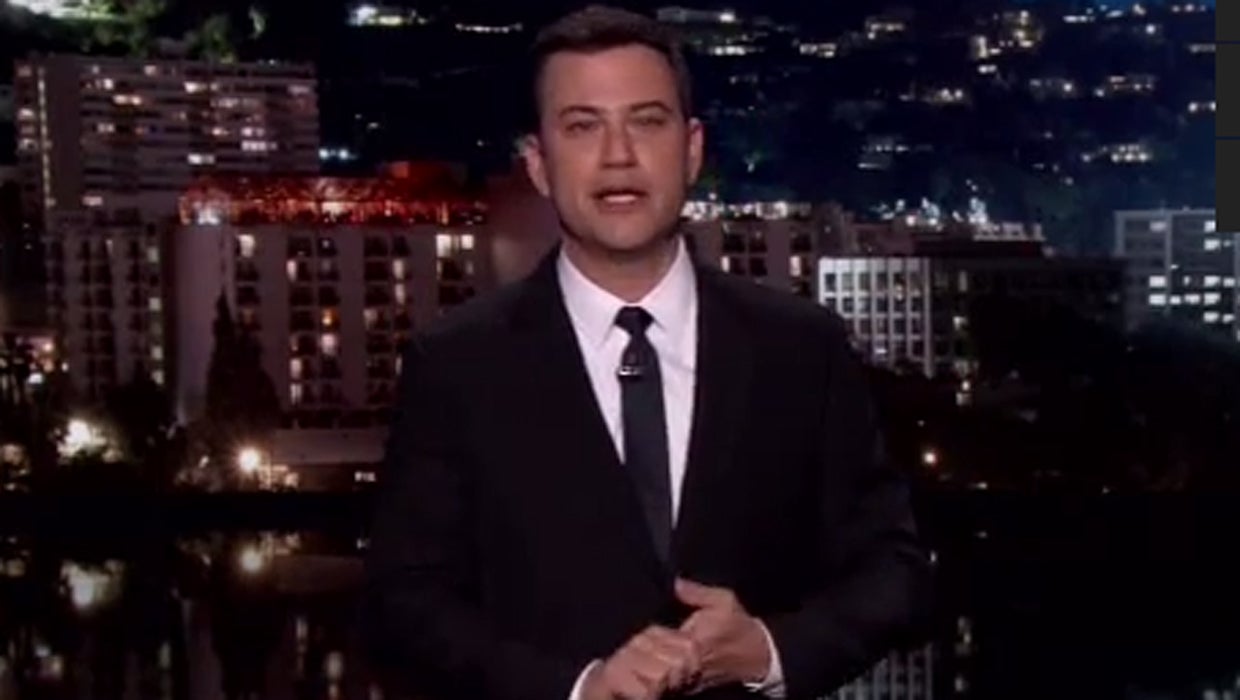 Jimmy Kimmel chokes up talking about dentist who killed Cecil the lion
Jimmy Kimmel proved once again that not only is he one of the funniest men on TV, but he is also one of the most decent. On Tuesday's "Jimmy Kimmel Live," the talk show host gave a moving monologue against Walter James Palmer, the American hunter responsible for killing Zimbabwe's local wildlife treasure, Cecil the lion.
He was able to keep most of his speech somewhat light, making jokes here and there, but he got visibly choked up toward the end, almost breaking down in tears when discussing the killing of wild -- and oft endangered -- animals.
Watch the moving and informative video below.
Cecil was the most famous animal in Zimbabwe (Kimmel compared him to Lassie), and was illegally hunted down and killed on July 1 by Palmer and two locals he hired. Palmer, a dentist from Minnesota, is believed to have paid $50,000 to hunt the lion. After luring the animal away from its home at Hwange National Park, the hunters shot him with a bow and arrow -- however, that did not kill him, so he ran for 40 hours until the hunters caught up with him and shot him to death. They later skinned and beheaded the regal lion, who reportedly leaves behind six cubs.
After explaining the situation surrounding the animal's murder, Kimmel became somewhat combative against the dentist saying, "The big question is, why are you shooting a lion in the first place?...Is it that difficult for you to get an erection that you need to kill things?" The talk show host went on to note that Palmer has become the "most hated man in America who never advertised Jell-o pudding on television."
However, he did give us the chance to help, and redeem ourselves as Americans, or as he says, "Maybe we can show the world that not all Americans are like this jackhole." Before fighting back tears, he encouraged viewers to donate to wildcru.org to support wildlife conservation.
Thanks for reading CBS NEWS.
Create your free account or log in
for more features.