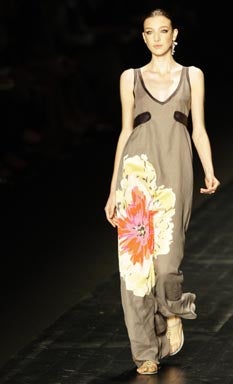 Jesse Helms Stable After Surgery
Sen. Jesse Helms was in stable condition after undergoing a five-hour operation to replace a worn-out pig valve installed in his heart 10 years ago.
Doctors at Inova Fairfax Hospital outside Washington also repaired a second valve during Thursday's procedure, said Jimmy Broughton, chief of staff for the 80-year-old senator.
"The surgical team led by Dr. Alan Speir is very satisfied with the surgical outcome thus far," Broughton said in a statement.
He said the North Carolina Republican was recovering in the cardiac intensive care unit and he did not know how long Helms would be hospitalized or when he would return to his normal schedule. "He did very well," Broughton said. "All vital signs are stable."
Helms, known for his strong conservative views on social issues and his opposition to communist regimes, has announced he will retire in January after 30 years in the Senate. He has had several health problems in recent years, including knee-replacement surgery and prostate cancer, and often travels around the Capitol in a motorized scooter.
A new pig valve was substituted for one that was used to replace Helms' mitral valve in 1992. The mitral valve guards the opening between the left upper and lower chambers of the heart. It is not unusual for pig valves to wear out and need replacement after a period of years.
The other repair work was done to the tricuspid valve between the right auricle and ventricle of the heart, which prevents blood from flowing back into the auricle.
Helms entered the National Naval Medical Center in Bethedsa, Md., this week after complaining of weakness.
Broughton said the senator's three children, all from North Carolina, four grandchildren and his wife Dorothy were Helms before the operation. Sen. Bill Frist, R-Tenn., a heart surgeon by profession, also visited Helms Wednesday night.

Thanks for reading CBS NEWS.
Create your free account or log in
for more features.