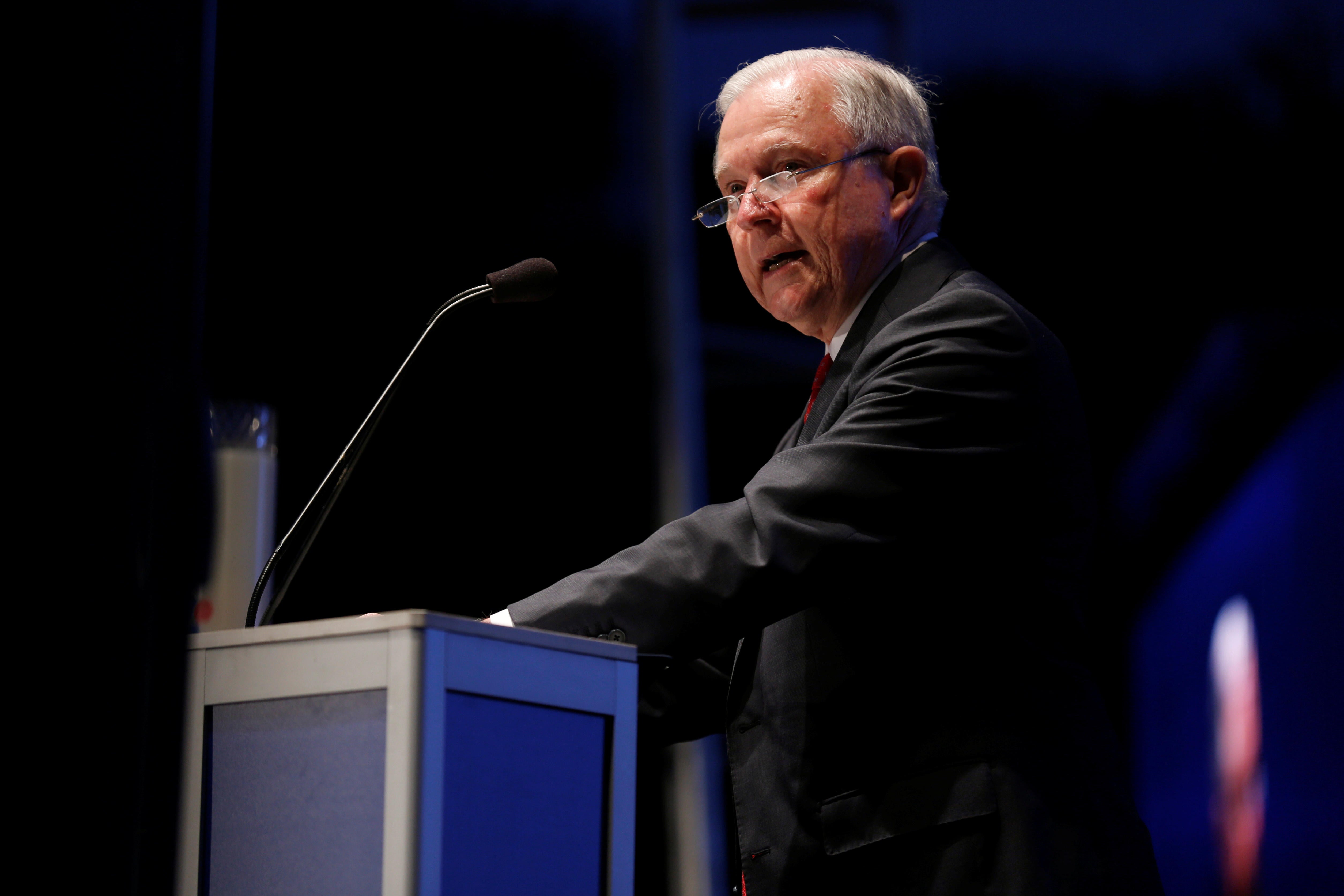 Jeff Sessions announces creation of "religious liberty task force"
Attorney General Jeff Sessions has announced the creation of a "religious liberty task force" within the Department of Justice that will help protect religious communities across the U.S. from discrimination. Sessions made the announcement Monday at the Department of Justice's Religious Liberty Summit in Washington, D.C.
"The task force will help the department fully implement our religious liberty guidance by assuring that all Justice Department components...are upholding that guidance in the cases they bring and defend, the arguments they make in court, the policies and regulations they adopt, and how we conduct our operations. That includes making sure our employees know their duties to accommodate people of faith," Sessions said.
"As the people in this room know, you have to practice what you preach," he continued. "We are also going to remain in contact with religious groups across America to ensure that their rights are being protected. We have been holding listening sessions and we will continue to host them in the coming weeks."
Conservative groups immediately praised Sessions for promising to protect deeply held religious convictions, though Trump administration critics have repeatedly voiced concerns that the attorney general's stance undercuts LGBT rights and favors the rights of Christians over those of other faiths.
Sessions, the country's chief law enforcement officer, warned of a "dangerous movement" that he said was eroding protections for religious Americans.
He asserted that "nuns were being forced to buy contraceptives" — an apparent, though not fully accurate, reference to an Obama administration health care policy meant to ensure women covered by faith-based groups' health plans have access to cost-free contraceptives. Religious groups that challenged the policy argued it violated their religious beliefs.
Sessions also said it was inappropriate that judicial and executive branch nominees were being asked about their religious dogma. And he praised a Colorado baker who refused to make a cake for a same-sex couple in a case that reached the Supreme Court and ended in his favor. That baker, Jack Phillips, was part of a panel discussion at the Justice Department summit.
"A dangerous movement, undetected by many, is now challenging and eroding our great tradition of religious freedom. There can be no doubt. This is no little matter. It must be confronted and defeated," Sessions said. "This election, and much that has flowed from it, gives us a rare opportunity to arrest these trends. Such a reversal will not just be done with electoral victories, but by intellectual victories."
Sessions, a Methodist and former Republican senator from Alabama, has made protecting religious liberty a cornerstone agenda item of his Justice Department — along with defending freedom of speech on college campuses.
In his speech, the attorney general noted that he had issued guidance last year advising executive branch employees on how to apply religious liberty protections in federal law.
"I can assure you that people in Washington the extent to which our religious community is with the American people in times of birth, death, marriage, divorce, and those kind of situations that are so impactful to human beings," Sessions said. And I believe we need to respect that and affirm it wherever possible."
According to Sessions, the task force will be co-chaired by acting Associate Attorney General Jesse Panuccio and Assistant Attorney General Beth Williams.
Thanks for reading CBS NEWS.
Create your free account or log in
for more features.