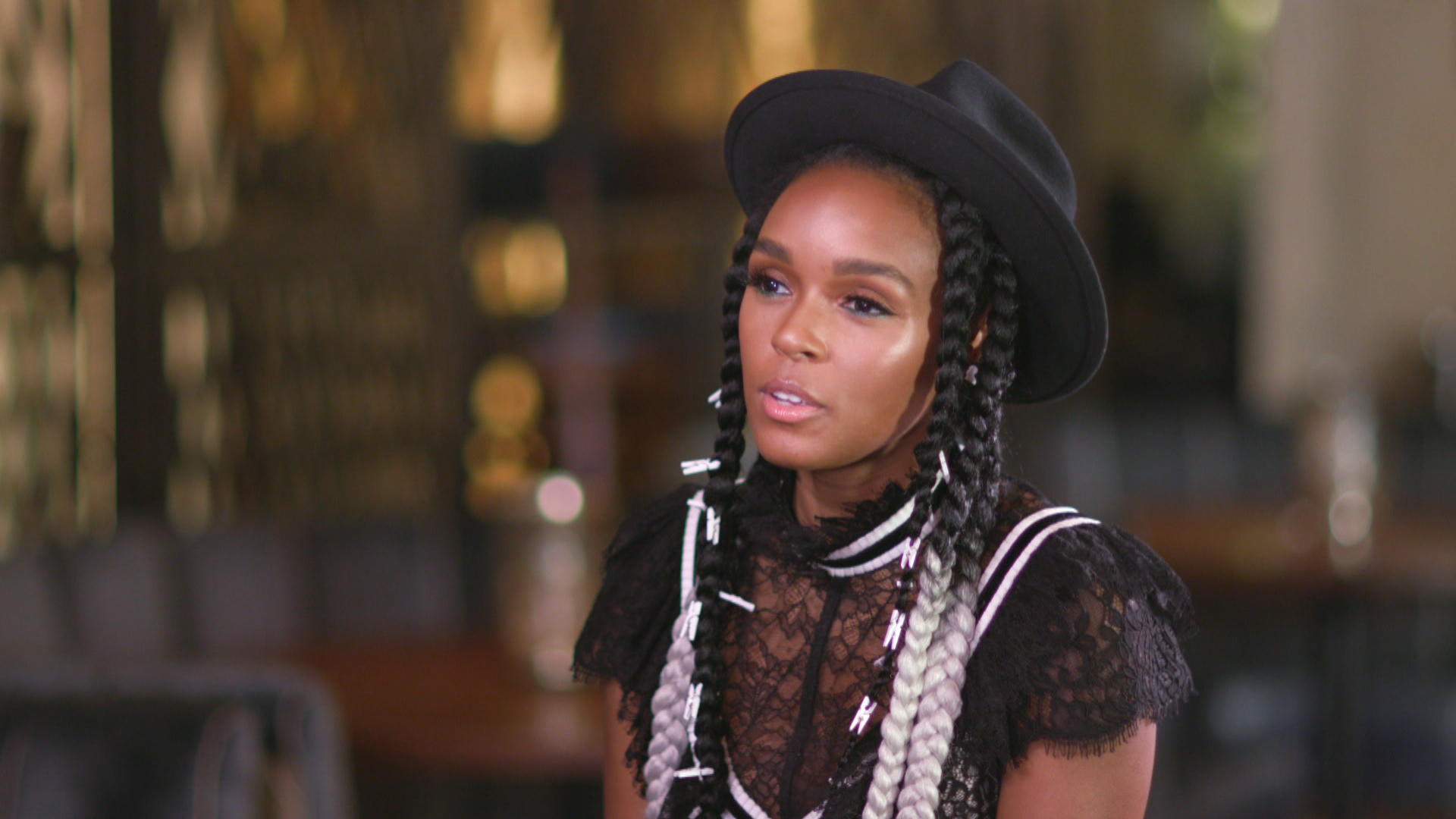 Janelle Monáe on the meaning of "Dirty Computer" and what she promised her grandmother
For her latest project, singer, actress and activist Janelle Monáe is encouraging millennials to vote. She calls it a tribute to her grandmother, who didn't always have that right growing up in the segregated South. Monáe is on a mission to make sure everyone with a voice has the ability to use it.
"It's really about just making sure that our generation is activated that we're fired up, ready to go, and we're ready to vote," Monáe told "CBS This Morning: Saturday" co-host Anthony Mason. "My grandmother was a sharecropper in Aberdeen, Mississippi, and she didn't have the opportunity to vote…I just made a promise to her that when I became 18 and I had the right to exercise my power, I would do that in her honor and even though I could be in another city doing a concert, I will fly back to make sure that I vote."
She's got another mission, too. Her latest album "Dirty Computer," a reference to people's imperfections, challenges social norms and traditional concepts of a woman's role in the world.
"One of the things that was most important to me…was to make sure I was coming from a very honest place," Monáe said. "You know, it's an album to really celebrate those that I felt needed to be celebrated most. Those in marginalized communities."
Despite her massive success as both an actress and a singer, Monáe still feels marginalized herself.
"As an artist, I've had lots of opportunities to travel and go see the world," she said. "But when I take off my makeup, when I take off my outfit, you know I'm still Janelle Monáe Robinson who grew up in Kansas City, Kansas, to working class parents….So being a young, black, queer woman in America, at any moment, I could have my rights taken away from me."
The expression "Dirty Computer" is a nod to the attributes society sees as negatives. Monae finds flaws, those things that make something "dirty," inspiring.
"Well, dirty computers are inspiring to me….People say that these dirty computers, these humans have these bugs and these viruses, the things that make them unique are looked at as negatives. But dirty computers look at their bugs and their viruses as attributes, as features, as added value to this country, to this society….it's just saying that I'm a dirty computer, but I too am American," Monáe said.
In 2016, Monae earned acclaim as an actress in Oscar favorites "Hidden Figures" and "Moonlight" but her true passion is music, which she first realized when she moved from Kansas to New York City to study musical theater.
"I studied for about a good year, year and a half. And then I realized that I wanted to tell my story. I wanted to sing my own songs. I had so much bubbling in here that I didn't feel like I was able to get out," Monáe said.
And through her songs she does share her deeply personal story. She said the response to that has been "overwhelming in the best possible way."
"I have a fear of 'is this gonna connect? Is this gonna resonate?' I know that it means something to me. And to show up and go city to city, country to country and see people singing the words, sometimes louder than me, like, it's so hard to describe that feeling," she said. "Because it's been a dream to have your work resonate with people's hearts and their souls in the way that it is."

Music critics are predicting "Dirty Computer" will be nominated for album of the year at the Grammys. As for her acting career, Monae just landed a supporting role in an upcoming biopic about Harriet Tubman.
Thanks for reading CBS NEWS.
Create your free account or log in
for more features.