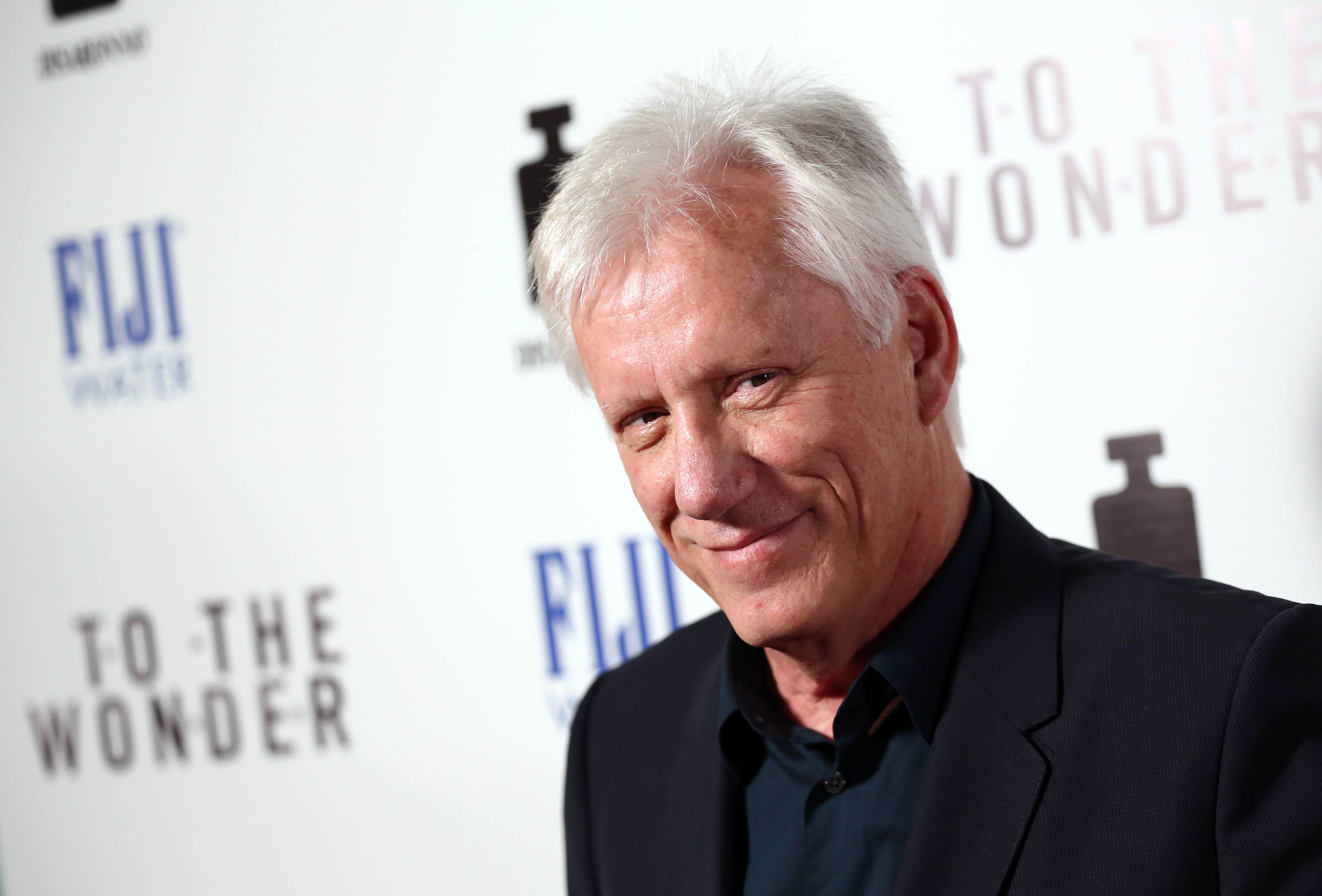 James Woods locked out of Twitter account for posting hoax meme in July
James Woods has been silent on Twitter, and it's not by choice. The actor has been locked out of his Twitter account months after he tweeted a hoax meme in July. The tweet was found to be in violation of Twitter's rules.
Woods tweeted a meme that encouraged men not to vote, purportedly created by Democrats. The actor told the AP that Twitter locked him out of his account, sending him an email on Thursday saying the tweet "has the potential to be misleading in a way that could impact an election." It's possible Woods won't be able to return to Twitter; the social media platform told him that he can access his account again if he deletes the tweet. But the actor says he will not.
Woods told the AP on Sunday that he will not return to Twitter if it means compromising his principles.
"Free speech is free speech — it's not Jack Dorsey's version of free speech," Woods said, referring to Twitter CEO Jack Dorsey.
A spokesperson for Twitter told the AP he had nothing more to share when asked if Dorsey would respond directly to Wood's comments.
"The irony is, Twitter accused me of affecting the political process, when in fact, their banning of me is the truly egregious interference," Woods said. "Because now, having your voice smothered is much more disturbing than having your vocal chords slit. If you want to kill my free speech, man up and slit my throat with a knife, don't smother me with a pillow."
The actor said that if he deletes the tweet, it would compromise his free speech in the future, since he would have to self-censor himself on the platform.
Woods also claimed that he was only silenced because of his large Twitter following (he has 1.73 million followers). He pointed out that his girlfriend, who reposted his original tweet, was not punished by Twitter.
Woods, one of Hollywood's few outspoken Trump supporters, has stirred controversy in the past with his tweets. The "Casino" actor recently posted mocking tweets of Christine Blasey Ford, using the hashtag #MeTooHucksters. Ford has accused Supreme Court nominee Brett Kavanaugh of sexual assaulting her in the 1980s when they were in high school.
In July, Woods' talent agent dropped the conservative actor on the Fourth of July in the name of patriotism. Woods posted about the incident and called his agent a "political liberal" in the tweet.
Woods shared a screenshot of the email from his agent, Ken Kaplan, who wrote, "It's the 4th of July and I'm feeling patriotic. I don't want to represent you anymore. I mean I can go on a rant but you know what I'd say."
Woods wrote that he responded, "Dear Ken, I don't actually. I was thinking if you're feeling patriotic, you would appreciate free speech and one's right to think as an individual. Be that as it may, I want to thank you for all your hard work and devotion on my behalf. Be well."
Thanks for reading CBS NEWS.
Create your free account or log in
for more features.