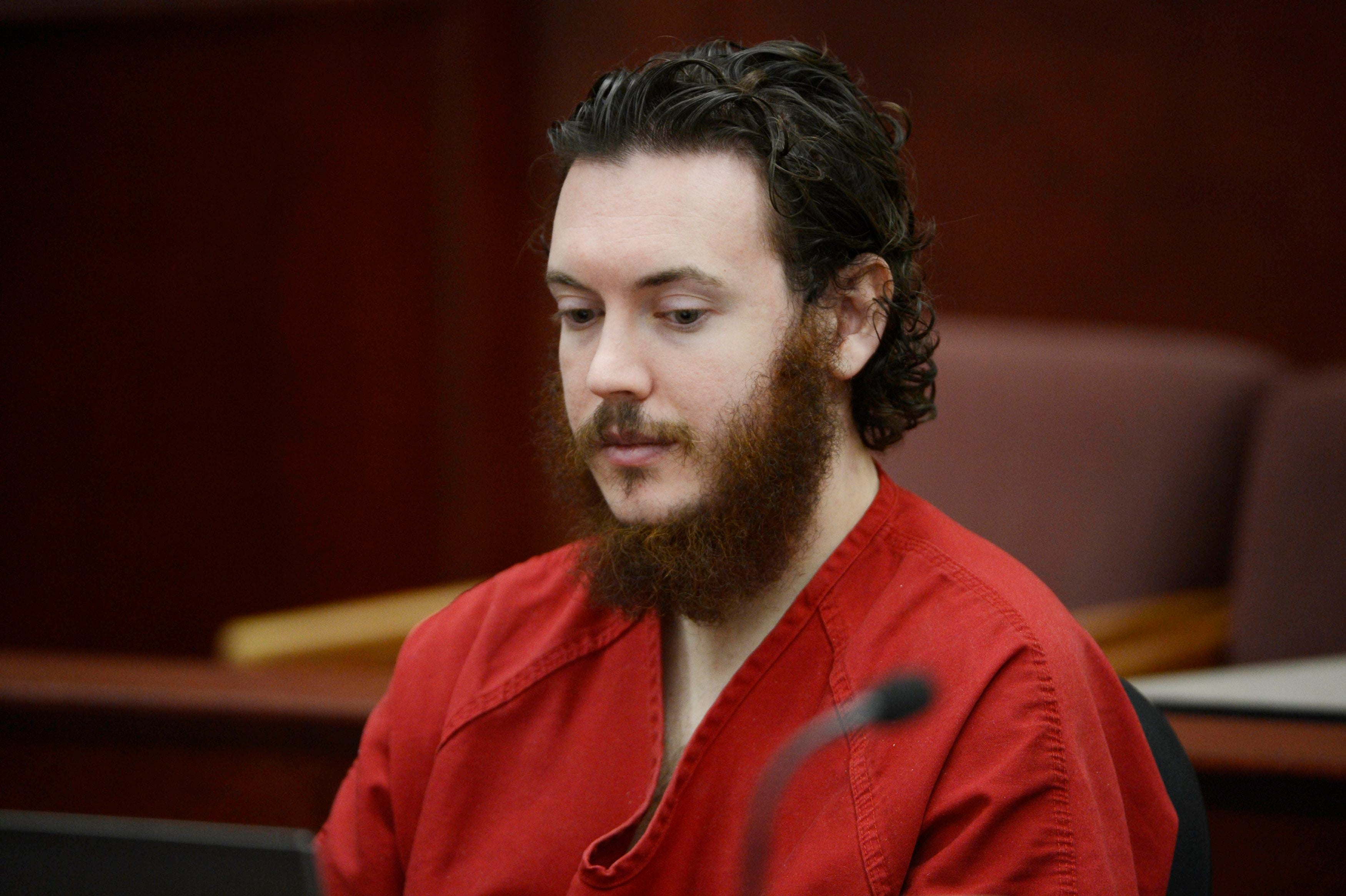 Death penalty deliberations to continue in James Holmes trial
CENTENNIAL, Colo. - A jury has voted to move on to phase three of the sentencing trial of James Holmes, leaving open the possibility that Colorado movie theater shooter may be sentenced to death for the July 2012 attack in which 12 people were killed and 70 others injured.
Last month the same jury rejected Holmes' insanity defense and convicted him of 165 counts of murder, attempted murder and weapons charges.
The jury deliberated for less than three hours, starting Thursday after Holmes' parents made an emotional plea for their son's life because he is mentally ill. Jurors had to decide whether there were any reasons -- such as Holmes' mental state -- that mean he should be sentenced to life in prison without the chance of parole instead.
Holmes, his reactions dulled by anti-psychotic drugs, stood as ordered and appeared emotionless as Judge Carlos Samour, Jr. read the decisions.
Robert and Arlene Homes held hands, their fingers interlaced, and directed their eyes at the floor. With each unanimous "yes," it became ever more clear that jurors believe their son's crimes outweighed their testimony. She began to cry, and her husband held out a box of tissues.
More tears flowed in the gallery. Rena Medek began silently sobbing when the judge read the name of her 23-year-old daughter Micayla. Ian Sullivan, the father of Holmes' youngest victim, 6-year-old Veronica Moser-Sullivan, closed his eyes when her name was read. Veronica's grandfather, Robert Sullivan, glared at Holmes and nodded his head softly.
The jury was told to return Tuesday morning for the final phase. Then, the nine women and three men will finally decide whether the 27-year-old Holmes should receive a lethal injection, or spend life in prison without parole.
During the first phase of the sentencing, the panel of nine women and three men concluded that capital punishment is justified because Holmes murdered a large number of victims; caused a grave risk of death to others; committed murder in a heinous, cruel or depraved manner; and laid in wait or ambush.
The jury only had to find one of those "aggravating" factors valid in order to make Holmes eligible for the death penalty.
During the sentencing phase, the defense called a court-appointed psychiatrist who previously testified for the prosecution that Holmes knew the difference between right and wrong and was therefore legally sane. But Dr. Jeffrey Metzner also said severe mental illness and delusions drove Holmes to kill, rather than hatred or a desire for notoriety.
"Having psychosis doesn't take away your capacity to make choices. It may increase your capacity to make bad choices," said Metzner, who diagnosed Holmes with schizoaffective disorder.
The defense also presented testimony from Holmes' friends from childhood through college, former neighbors and teachers, and showed photographs and videos of Holmes as a baby and a smiling young boy. Holmes was a promising student working toward his Ph.D. in neuroscience at the University of Colorado before illness overtook his mind, his attorneys said.
Prosecutors said none of that outweighs the heinous nature of Holmes' planned and calculated shooting during a crowded midnight showing of a Batman movie in suburban Denver. They said he wanted to kill all of the more than 400 people who filled the auditorium and stopped at 12 because his assault rifle jammed.
They contended the violence was Holmes' attempt to assuage his failures in romance and at graduate school.
In phase three, jurors must decide whether Holmes should be sentenced to death. The vote must be unanimous.
On July 20, 2012, Holmes fired upon the audience watching a midnight screening of "The Dark Knight Rises" at the Century 16 multiplex in Aurora.
Thanks for reading CBS NEWS.
Create your free account or log in
for more features.