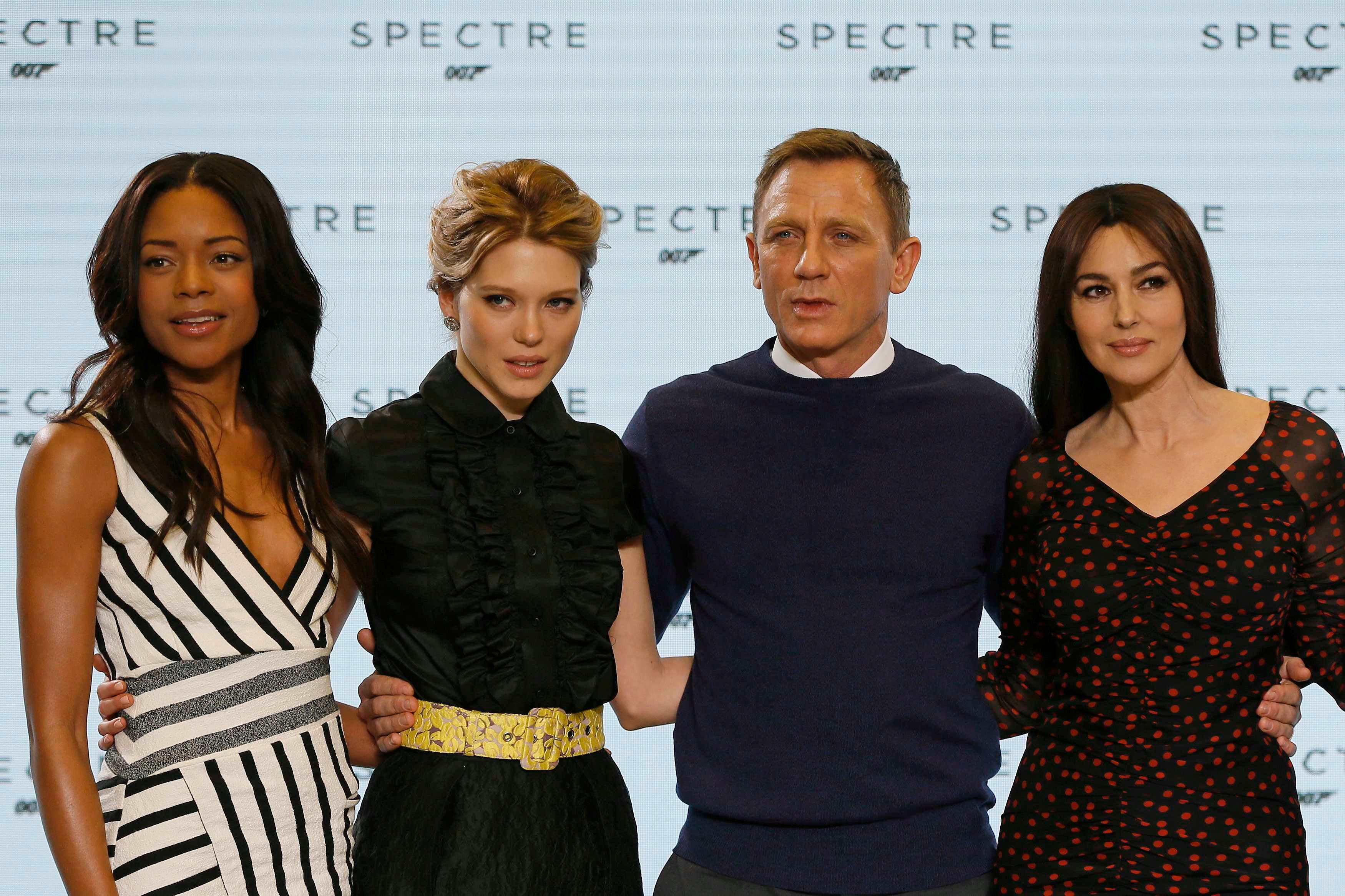 Stealing a spy film: James Bond script in Sony hack
LONDON - The producers of James Bond films say an early version of the screenplay for the new movie "SPECTRE" is among the material stolen in the massive cyberattack on Sony Pictures Entertainment.
Eon Productions said Sunday it is concerned that third parties who received the screenplay might seek to publish it.
The company warned it is subject to copyright protection and that "all necessary steps" would be taken to protect the rights of Metro-Goldwyn-Mayer Studios and Danjaq LLC, which is responsible for material related to James Bond on screen.
There's been speculation that North Korea is behind the cyberattack in retaliation for the upcoming comedy "The Interview." The film depicts an assassination attempt on North Korean leader Kim Jong Un.
North Korea has condemned the film, but denied the hack.
The title and cast of the upcoming Bond film were announced to great fanfare earlier this month.
Director Sam Mendes announced the title along with the identity of several new cast members and a new version of Bond's iconic Aston Martin car.
Spectre was the terrorist organization headed by Ernst Blofeld in early Bond films starting with "Dr. No."
Academy Award-winning Austrian actorChristoph Waltz is joining the cast, while Andrew Scott -- Moriarty from BBC series "Sherlock" -- will play a government official. Lea Seydoux and Monica Bellucci are the new "Bond girls."
Daniel Craig will play Bond for a fourth time, and Mendes returns as director after 2012's "Skyfall." The 46-year-old actor first starred in 2006's "Casino Royale," followed by 2008's "Quantum of Solace" and 2012's "Skyfall."
Hackers have been regularly releasing rounds of embarrassing communications among executives, as well as other details from the Sony hack.
Mike Paul, who works with Hollywood executives in crisis, told CBS News correspondent Vanita Nair: "Sony's in big trouble."
"To me, this is Hollywood's Edward Snowden moment," Paul said. "And what the problem with that is we don't know what's coming next."
The newest emails to be released reportedly disparaged celebrities Leonardo DiCaprio and Willow and Jaden Smith.
That's on top of what's already been reported: Racially charged emails about the president,documents that reveal movie plots and embarrassing personal information that was on Sony's computer network..
Thanks for reading CBS NEWS.
Create your free account or log in
for more features.