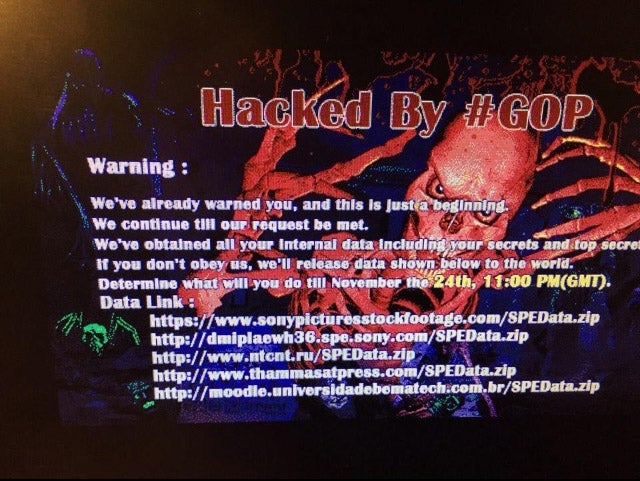 Is North Korea targeting Sony in cyberwar?
A Hollywood studio is trying to solve a real-life mystery -- Sony Pictures Entertainment is the target of a massive cyber-invasion, and North Korea is one of the main suspects.
Over Thanksgiving weekend, hackers leaked five unreleased Sony movies to file-sharing websites, and it could have been payback for another new production, reports CBS News correspondent Carter Evans.
In Sony's upcoming comedy "The Interview," TV journalists played by Seth Rogen and James Franco are recruited to assassinate North Korean leader Kim Jong Un.
The film has become a source of international controversy, with North Korea vowing "merciless retaliation" for its release and calling it an act of war.
Last week, cyber-attackers identifying themselves as "Guardians of Peace" hacked-into Sony Pictures' computer system. Reputed screen-shots popped-up on employee's screens prompting the company to initiate a wide-spread system shut-down. According to technology news site Re/code, Sony is investigating whether the hackers had ties to North Korea.
"It looks like this is going to continue to get bigger," cyber security expert Gary Miliefsky said. "If I were Sony, I would be prepared, if they come out with the movie 'The Interview' on December 25th, to expect stronger attacks from North Korea through their operatives around the globe."
Over the last few days five unreleased Sony films have been leaked onto the web. "Annie," "Mister Turner," "Still Alice," "To Write Love on her Arms" and the new Brad Pitt movie "Fury" which has already been downloaded more than a million times through piracy sites.
So far, Sony is remaining tight-lipped about whether the leaked movies are related to the cyber-attack, saying in a statement: "The theft of Sony Pictures Entertainment content is a criminal matter and we are working closely with law enforcement to address it."
The company is still working "furiously" to get all its systems back up and running but it still won't confirm whether its cyber war is with North Korea or some other unknown, sophisticated hacker.
Thanks for reading CBS NEWS.
Create your free account or log in
for more features.