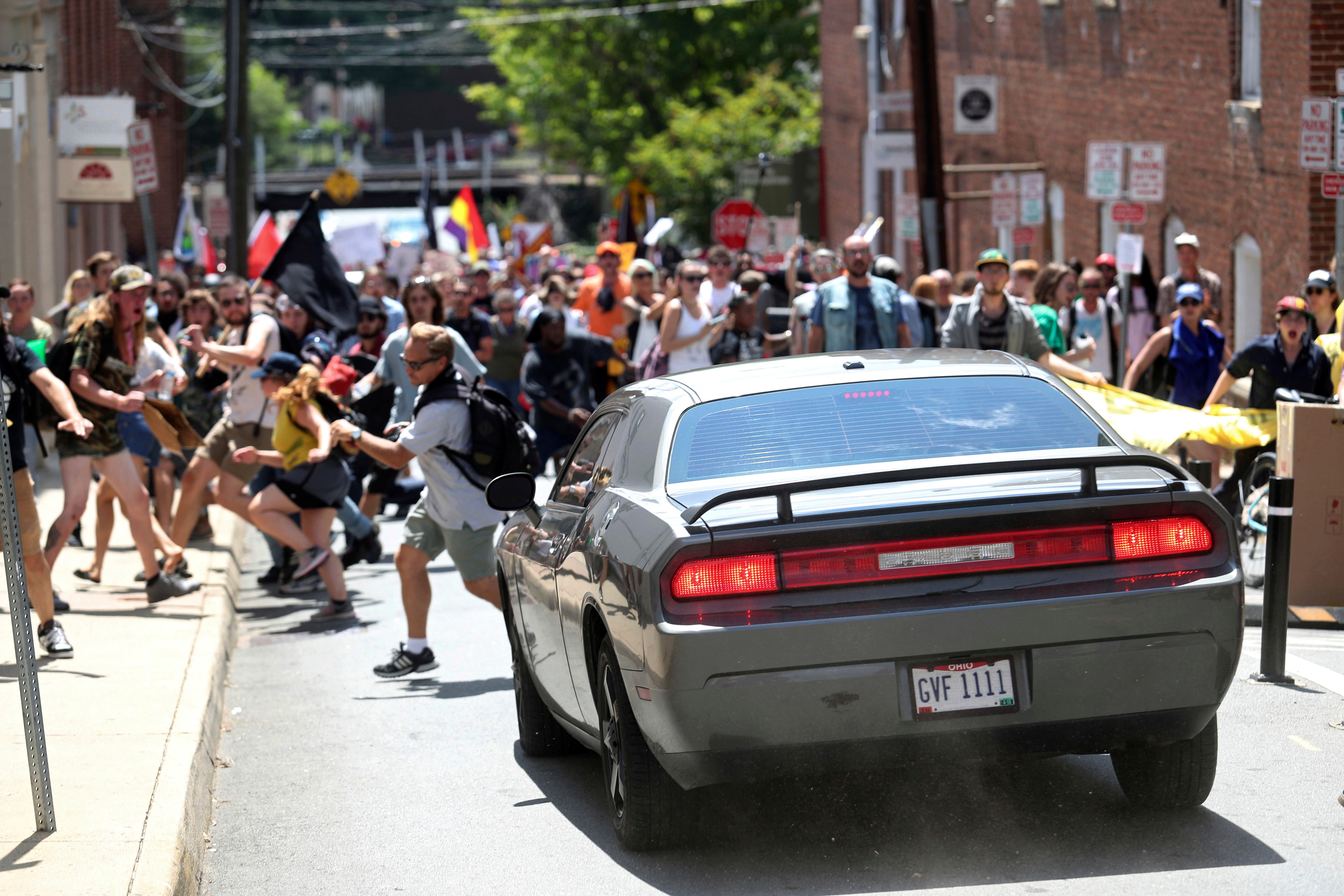 New charges for Charlottesville car attack suspect James Fields Jr.
CHARLOTTESVILLE, Va. -- Charlottesville police have added charges against the man authorities say drove his car into a group of counter-protesters at a white nationalist rally.
Police said Friday that they had charged James Alex Fields Jr. with five additional felony charges -- two counts of malicious wounding and three counts of aggravated malicious wounding.
Fields, 20, is accused of ramming his car into a crowd of counter-protesters Saturday, killing 32-year-old Heather Heyer and wounding dozens more. He has already been charged with second-degree murder and other charges.
Police said Friday that some of the people injured in the incident suffered serious and permanent injuries.
Photos have surfaced of Fields attending the white nationalist rally wearing a shield bearing the emblem of Vanguard America, a white supremacist group, before the attack. His mother, Samantha Bloom, told the AP she knew her son was going to Virginia to attend a political rally but she didn't know it would involve white supremacists.
Sources told CBS News' Andres Triay and Pat Milton earlier this week that FBI and Department of Justice investigators will examine any possible connections or communications Fields may have had with others before he allegedly drove his car into the crowd.
Investigators are delving into his background, possible affiliations with groups espousing violence and any social media postings or electronic communications he may have had. Officials will also trace his path to Virginia from his home in Ohio, particularly the 24 hours prior to the attack, the sources said.
Fields was fascinated with Nazism, idolized Adolf Hitler, and had been singled out in the 9th grade by officials at the Randall K. Cooper high school in Union, Kentucky, for his "deeply held, radical" convictions on race, his former high school teacher Derek Weimer said Sunday.
At a public memorial on Wednesday, Heyer's parents remembered their daughter's passion for equality.
"All I remember is Heather's passion," said her father, Mark Heyer. "She wanted to put down hate. We just need to stop all this stuff and just forgive each other. I think that's what the Lord wants us to do."
Police also said they continue to investigate the "egregious assault" of DeAndre Harris. Viral photos and video show several men beating Harris with poles and sticks.
Thanks for reading CBS NEWS.
Create your free account or log in
for more features.