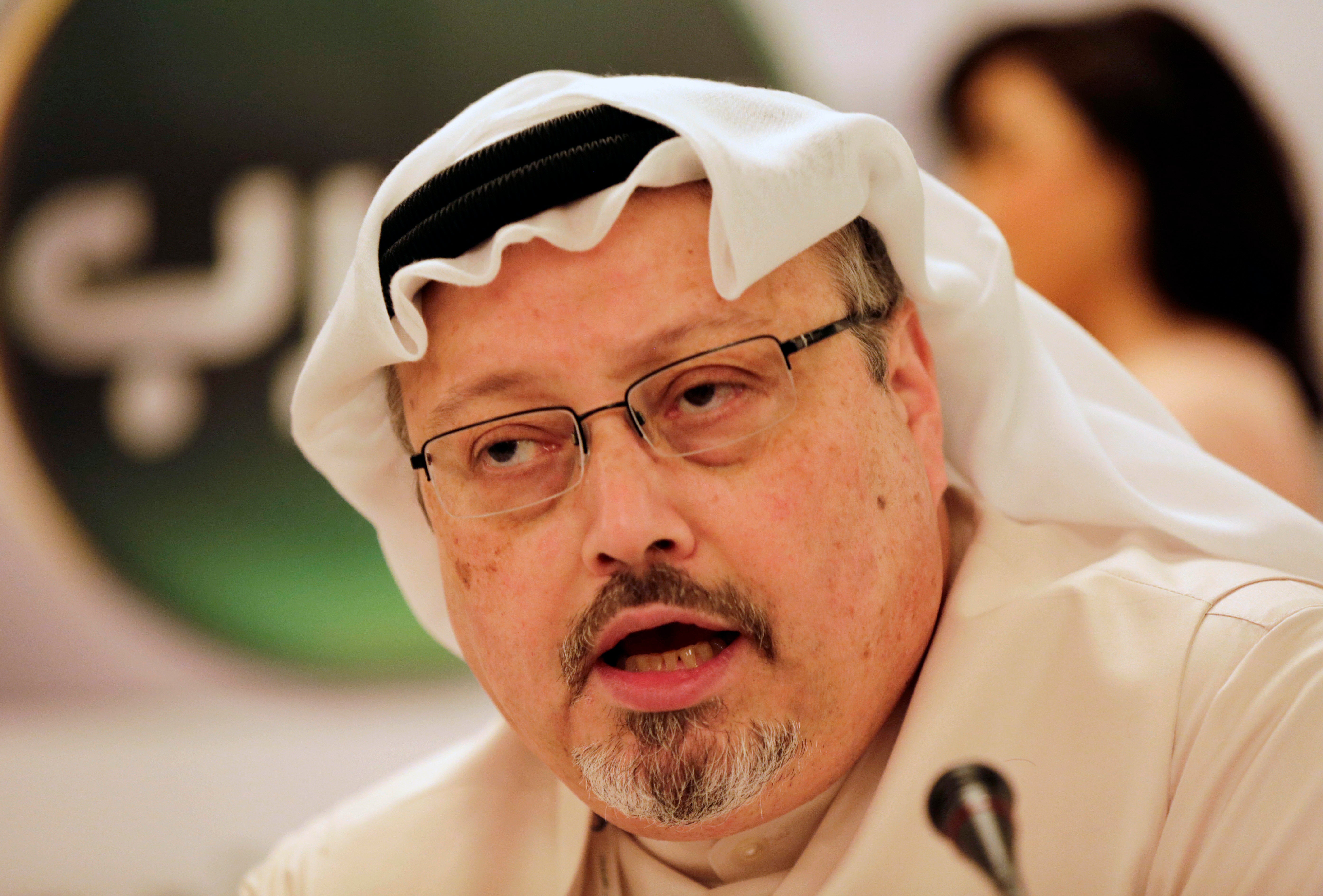 Jamal Khashoggi disappearance: Turkey asks to search Saudi Arabia's consulate in Istanbul
BEIRUT -- Turkish authorities on Monday requested access to the Saudi Arabian consulate in Istanbul for a second time since the disappearance of Saudi journalist Jamal Khashoggi last week. Khashoggi vanished after a visit to consulate, and his friends and allies suspect he was killed inside the building.
Turkish officials claim the Washington Post contributor was slain at the consulate and that his body was later removed. President Recep Tayyip Erdogan did not confirm the alleged killing, saying he would await the result of an investigation.
Saudi Arabia has insisted that Khashoggi left the Istanbul consulate and disappeared somewhere after brief visit there.
A Saudi official reiterated in a statement to CBS News on Monday the kingdom's flat denial of any involvement in Khashoggi's disappearance, calling his whereabouts "a matter of grave concern to us."
"We categorically reject any allegations of involvement in his disappearance. The Consulate in Istanbul has opened up for a walkthrough which reinforced that Jamal is not being held in the Consulate. He is not held and has not been harmed by the Saudi government. The Kingdom has sent an investigation team there to work in cooperation with the Turkish authorities. And, we are continuing to provide support wherever needed. Our sympathies go out to Jamal's family at this time."
Neither side has offered any evidence to back its argument, however, in spite of the fact that the consulate is surrounded by security cameras.
A Turkish official said Monday that Saudi Arabia's ambassador to Turkey had been summoned to the ministry to request Riyadh's cooperation in an investigation over Khashoggi's disappearance. A ministry official said Deputy Foreign Minister Sedat Onal met with the Saudi ambassador on Sunday. Private NTV television said Turkey requested permission to search the consulate building.
"It has been conveyed to him that we expect full coordination in the investigation process," the ministry said according to the Reuters news agency.
A Turkish official told The Associated Press that Turkey had "deepened" its investigation, without providing further detail.
Protesters, including associates of Khashoggi, gathered Monday outside the Saudi consulate in Istanbul, demanding answers.
U.S. officials have also voiced concern over the journalist's whereabouts, with Sens. Marco Rubio of Florida and Chris Murphy of Connecticut both saying they would look at options in the U.S. legislature to find the truth about what happened in Turkey.
The U.S. State Department is also investigating his disappearance.
Who is Jamal Khashoggi?
Khashoggi was once a Saudi insider. A close aide to the kingdom's former spy chief, he had been a leading voice in the country's prominent dailies, including the main English newspapers.
The U.S.-educated Khashoggi was no stranger to controversy.
A graduate of Indiana State University, Khashoggi began his career in the 1980s, covering the Soviet occupation of Afghanistan and the decade-long war that followed for the English-language daily Saudi Gazette. He traveled extensively in the Middle East, covering Algeria's 1990s war against Islamic militants, and the Islamists rise in Sudan.
He interviewed Osama bin Laden in Afghanistan before al-Qaida was formed, then met him in Sudan in 1995. Following bin Laden's rise likely helped cement Khashoggi's ties with powerful former Saudi spy chief, Turki Al-Faisal.
Once an insider
Khashoggi rubbed shoulders with the Saudi royal family and supported efforts to nudge the kingdom's entrenched ultra-conservative clerics to accept reforms. He served as an editor for nine years on the Islamist-leaning al-Madina newspaper and was frequently quoted in the Western media as an expert on Islamic radicals and a reformist voice.
However, he was fired from his post as an editor at Al-Watan, a liberal paper founded after the 9/11 terror attacks, just two months after he took the job in 2003. The country's ultra-conservative clerics had pushed back against his criticism of the powerful religious police and Ibn Taymiyah, a medieval cleric viewed as the spiritual forefather of Wahhabism, the conservative interpretation of Islam that is the founding tenant of the kingdom.
Khoshoggi then served as media adviser to Al-Faisal, the former spy chief, who was at the time the ambassador to the United States.
"I had to take a position"
Khashoggi returned to Al-Watan in 2007, where he continued his criticism of the clerics as the late King Abdullah implemented cautious reforms to try to shake their hold. Three years later, he was forced to resign again after a series of articles criticizing Salafism, the ultra-conservative Sunni Islam movement from which Wahhabism stems.
In 2010, Saudi billionaire Alwaleed bin Talal tapped him to lead his new TV station, touted as a rival to Qatari-funded Al-Jazeera, a staunch critic of the kingdom. But the new Al-Arab station, based in Bahrain, was shut down hours after it launched, for hosting a Bahraini opposition figure.
Khoshoggi's final break with the Saudi authorities followed the Arab Spring protests that swept through the region in 2011, shaking the power base of traditional leaders and giving rise to Islamists, only to be followed by unprecedented crackdowns on those calling for change. Siding with the opposition in Egypt and Syria, Khashoggi became a vocal critic of his own government's stance there and a defender of moderate Islamists, which Riyadh considered an existential threat.
"This was a critical period in Arab history. I had to take a position. The Arab world had waited for this moment of freedom for a thousand years," Khashoggi told a Turkey-based Syrian opposition television station last month, just days before he disappeared.
He also criticized his government's diplomatic break with Qatar and war on Yemen as well as Riyadh's policy toward its archenemy, Iran, whose influence has grown in neighboring Yemen and in Syria.
"Narrow minded" Crown Prince?
In the Sept. 23 interview, he called Saudi Arabia's foreign policy "narrow minded," and ridiculed its crackdown on political Islam, urging the kingdom to realign its policy to partner with Turkey, a close Qatar ally.
"Saudi is the mother and father of political Islam. It is based on political Islam," Khoshoggi said. "The only recipe to get Iranians out of Syria -- it is not Trump or anyone else -- it is through the support of the Syrian revolution. ... Saudi Arabia must return to supporting the Syrian revolution and partnering with Turkey on this."
Eight days later, on Oct. 2, he disappeared while on a visit to the consulate in Istanbul for paperwork to marry his Turkish fiancée. The consulate insists the writer left its premises alive, contradicting Turkish officials.
Before his disappearance, Khoshoggi had been living since last year in the U.S. in self-imposed exile, after he fled the kingdom amid a crackdown on intellectuals and activists who criticized policies of Crown Prince Mohammed Bin Salman.
"As of now, I would say Mohammed bin Salman is acting like Putin. He is imposing very selective justice," Khashoggi wrote in the Post last year after he fled the kingdom, saying he feared returning home.
He described "dramatic" scenes of arrest of government critics accused of receiving Qatari funding. They included a friend of Khashoggi's who had just returned from a trip to the U.S. as part of an official Saudi delegation.
"That is how breathtakingly fast you can fall out of favor with Saudi Arabia," he wrote.
Thanks for reading CBS NEWS.
Create your free account or log in
for more features.