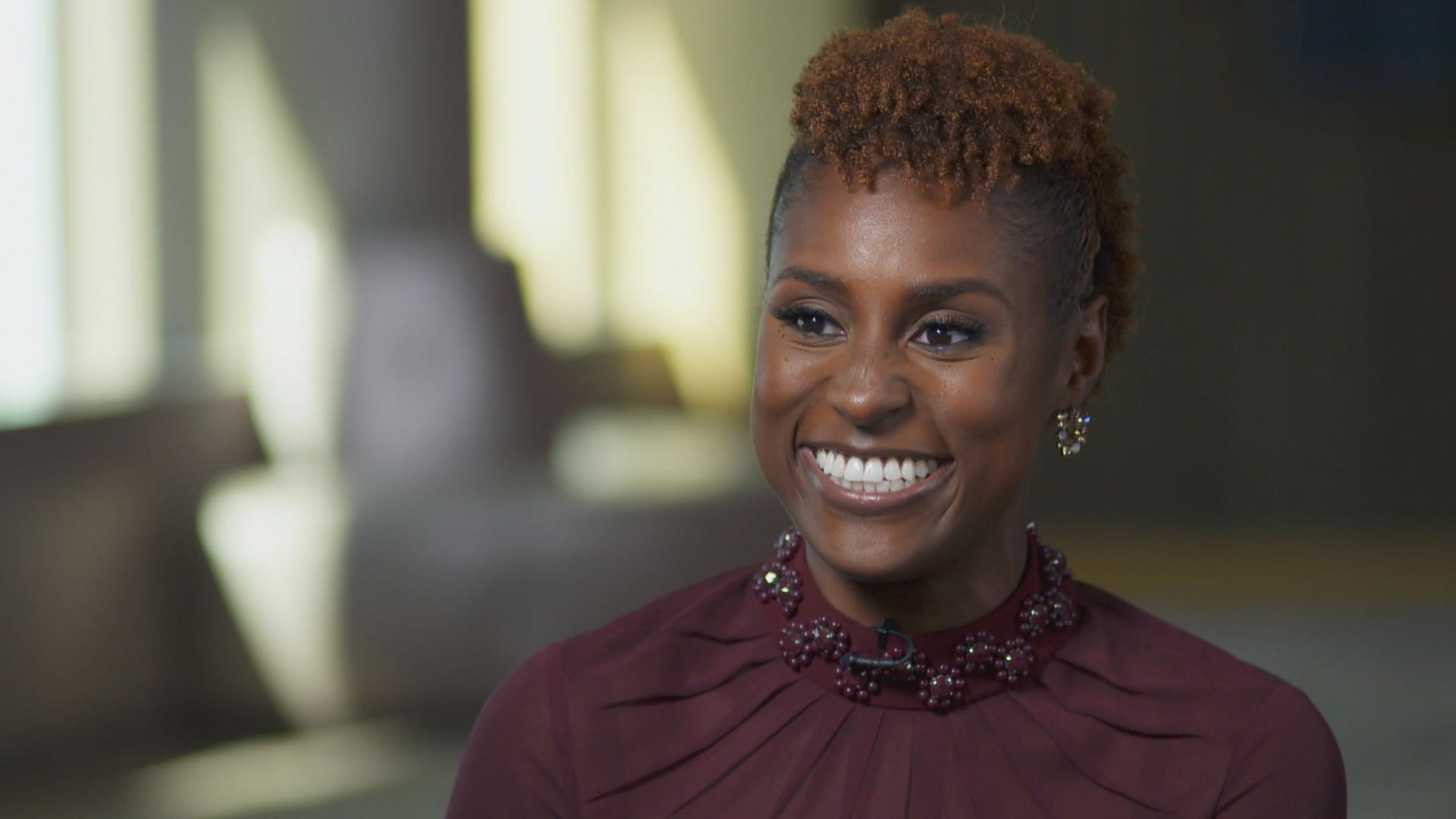 YouTube star Issa Rae takes her awkwardness to national TV
Issa Rae is the creator and star of award-winning online show, "The Misadventures of Awkward Black Girl." She started making shows for YouTube as a student at Stanford University. Her episodes have more than 20 million views and her shows have more than 200,000 subscribers.
That success landed Rae on national television. Rae is being applauded for spotlighting the authentic stories of black women and friendship in her new HBO show, "Insecure," which premieres this weekend.
"Is that the best compliment you could hear?" asked "CBS This Morning" co-host Gayle King.
"One-hundred percent. And I'm just like, 'Where were you all when I needed friends in middle school, because we could've gone through this together," Rae said, laughing. "Black women are like, the best thing to happen in my life."
She's also breaking stereotypes.
"But what do you think most people think about black female friendship?" King asked.
"That we fight all the time. And because of, like, the rise of reality shows which, you know, we talked about, I'm guilty of watching and I love watching. But I'm like, I don't know that life. My friends and I don't throw chairs at each other. The worst we do is curse each other out, and that's always still out of love."
In "Insecure," Issa struggles to fit in, just as she did growing up in Potomac, Maryland and Los Angeles.
"In Potomac, I had a lot of friends of different ethnicities. You know, I had a lot of white friends. And so, the way I spoke was just I spoke properly. And that was considered 'talking white.' And so when I moved to L.A., they were just like, 'You're not black. You talk hella white. Like, this is not-- who are you?' And I was like, 'I don't know who-- I thought I was black,'" Rae said.
But she overcame that when she posted her first episode of "The Misadventures of Awkward Black Girl."
"Honestly, it was after the first episode. And I was nervous and anxious about putting that out. I uploaded it early in the morning, just went to sleep. I was just like, 'I don't even wanna know.' And then when I woke up, it had spread. And then I started getting random emails that week from people who were, like, 'This is my story. This is-- I didn't know what I was, but now I can come out the awkward closet,'" Rae said, laughing. "And I was like, "I've got to keep going with this.'"
"It's interesting that it's called 'Awkward Black Girl' because I sit here looking at you and I think ain't nothing awkward about you, Issa Rae," King said.
"I mask it. You don't know my life, Gayle," Rae joked. "No, it's just within me. Like, it will never go anywhere. Like, I've always related to just feeling uncomfortable and out of place."
"Awkward Black Girl" got the attention of HBO, who green-lit "Insecure." The show follows two friends working their way through romance, career and everyday life in Los Angeles.
"Are you concerned that people will think it's only relatable to black people or black women?" King asked.
"No. I mean, I'm concerned with the people who are open-minded enough to watch and who feel like, 'Oh, I wanna know more about this,'" Rae said.
Rae's been compared to Larry David in "Curb Your Enthusiasm," which she said was an honor as a fan of his work.
"For that show, there were a lot of Jewish references. And, you know, I would either look them up for just be, like, figure them out by context clues and still laugh. And that was just, you know, that wasn't an issue for me. I didn't see a show about, like, 'Oh, a Jewish guy, an old Jewish guy, what am I supposed to do with that?' Not for me," Rae said.
"Larry David and I are the same age, so I take exception to the word, 'old.' 'Old Jewish guy.' We're not old, Issa," King joked.
"By 'old' I mean graceful. He's clearly a graceful man," Rae said.
"Insecure" focuses a lot on Issa's love life. For Rae, that means singer Drake.
"I love him," King said.
"Gayle, I know we said that black women don't fight, but I'll fight you for him right now," Rae said.
"And I will cut you," King said laughing. "So let's see."
"All right, hands off," Rae said.

Thanks for reading CBS NEWS.
Create your free account or log in
for more features.