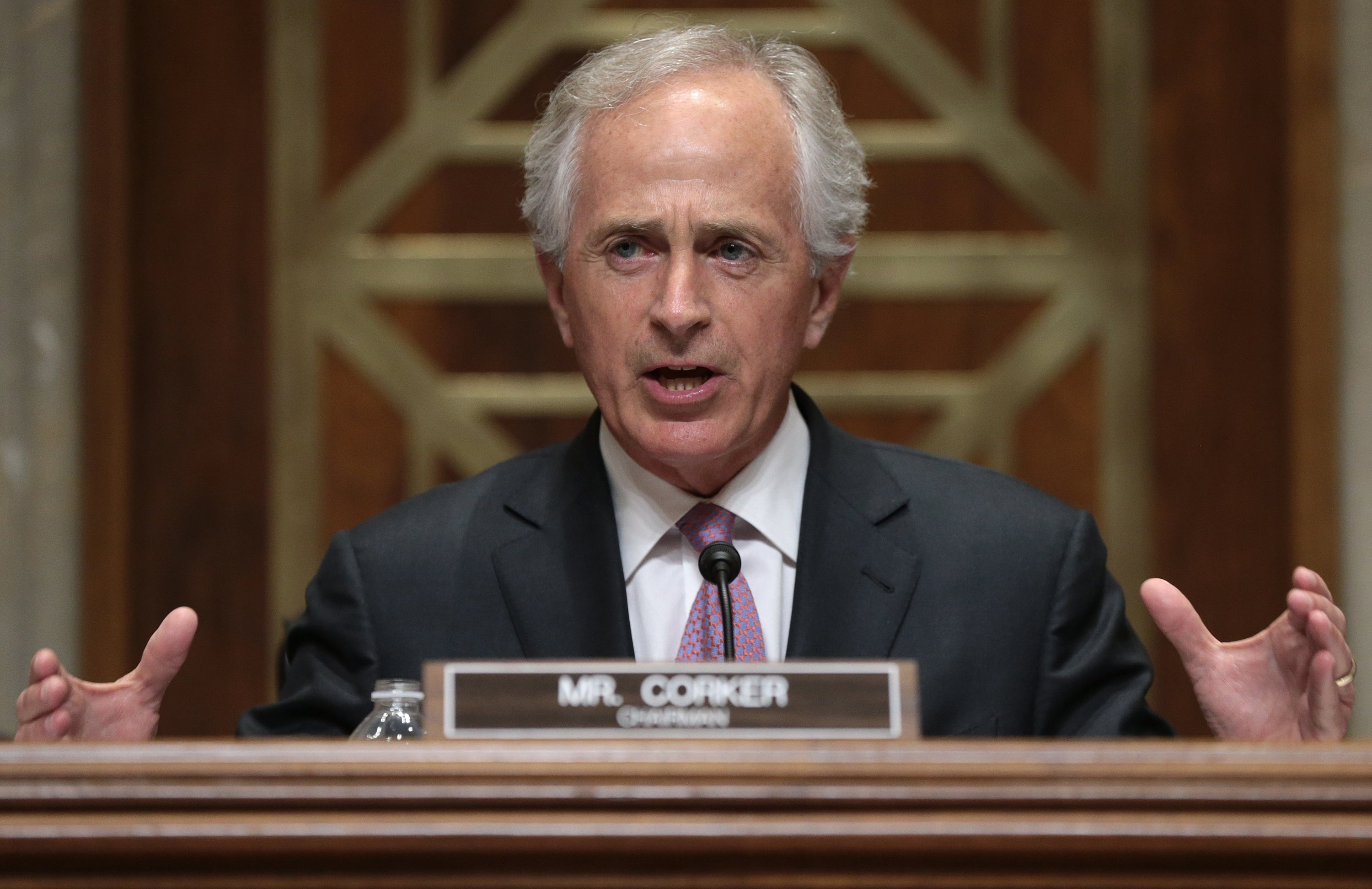 Is the GOP conceding defeat on the nuclear deal with Iran?
Senate Foreign Relations Committee Chairman Bob Corker, R-Tennessee, acknowledged Wednesday that the nuclear agreement with Iran is likely to be implemented over his objections.
"My guess is this agreement is going to happen," Corker said during an event at Belmont University on Wednesday, according to USA Today. "At the end of the day, I don't think there's going to be likely a veto-proof number of people to keep it from occurring."
Congress will vote in September on a resolution disapproving the deal. Given the GOP majorities in both Houses, that bill is likely to reach President Obama's desk. The president has promised to veto it, however, and it will be an uphill battle for Republicans to muster the two-thirds majority necessary to override his veto.
Corker's prediction that the deal will ultimately survive echoed Senate Majority Leader Mitch McConnell, who acknowledged last week that the president has "a great likelihood of success" in his standoff with the GOP.
"He can win by getting one-third plus one of either house," McConnell explained, according to the Associated Press. "The campaign of the president to get it approved will be entirely among Democrats, probably Democrats in very safe Democratic seats whose only fear of re-election would probably be getting a primary."
The deal, negotiated between the U.S. and five other nations with Iran, would roll back economic sanctions on the Islamic republic in exchange for limits on the Iranian nuclear energy program. The administration has sold it as the best available option to prevent Iran from acquiring nuclear weapons, but Republicans have argued the agreement actually "paves the way" for the country to get a bomb.
Corker suggested Wednesday that the administration "feels like they haven't had any foreign policy successes since they've been there," so they've pursued the deal with Iran as a "legacy item."
"You had a lot of motivation to end up with an agreement," he said. "I just think it's one ... that all of us will own."
Still, the math simply doesn't favor the deal's foes. Democrats, aided by two independents who caucus with their party, currently hold 46 seats in the Senate. Republicans would need to persuade 13 Democrats to break with the president and vote against the deal. To date, only two Senate Democrats and a handful of House Democrats have signaled their opposition.
Senate Minority Leader Harry Reid, D-Nevada, even suggested this week that he's not given up on the possibility that 41 Democrats could filibuster the bill disapproving of the Iran deal and prevent it from reaching Mr. Obama's desk in the first place.
"As far as procedurally stopping this bill from moving forward, I am not giving up hope on that. I know it's a long shot, but I hope it can be done," he said, according to Roll Call. "We'll just have to see because right now ... we still have a lot of uncounted votes."
Thanks for reading CBS NEWS.
Create your free account or log in
for more features.