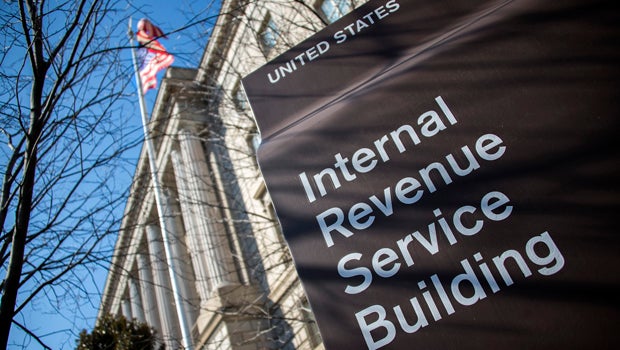 At IRS, owing Uncle Sam not a threat to workers' bonuses
There's new fuel for critics of the IRS. Government investigators say the tax agency doled out millions of dollars in bonuses to workers with disciplinary issues, including some who did not pay their own taxes.
On Capitol Hill, there are new demands for change. CBS News' Nancy Cordes reports these employees owed money to the government and yet they received extra money from the government in the form of bonuses. And, Cordes reports, perhaps the most surprising is that it's all completely in line with federal regulations.
Internal watchdogs at the IRS found that over the course of two years, 2,800 employees who had been disciplined for misconduct also received bonuses worth more than $2.8 million.
The infractions included late payment or nonpayment of federal taxes, misuse of travel cards, even fraud.
The problem, the report points out, is that "the IRS does not consider tax compliance or other misconduct when issuing performance awards."
In fact, "governmentwide policies do not provide guidance on providing awards to employees with conduct issues."
Rep. Darrell Issa, R-Calif., who chairs the House Oversight Committee, said that needs to change.
"In the private sector, you don't get bonuses, pay increases and promotions right after you've done something wrong, and that's what's really wrong with the culture there," he said. "At a minimum, people should have a timeout from bonuses and promotions after being found doing something wrong. That should be inherently part of the punishment."
The questionable bonuses were only a small fraction of the $86 million in extra cash the IRS gave to its employees in 2012. But they're a source of fresh outrage for those still steaming over the agency's admission in 2013 that some tea party groups were singled out for extra scrutiny.
Issa said, "There's no question this is part of a problem in the federal government that money is spent like it's somebody else's - because it is."
Part of the problem, Cordes added, is that these bonuses are written into the contracts between the government and unions for these IRS workers, so they're very difficult to claw back when there's misconduct. The bonuses are practically part of a worker's salary, with 70 percent of IRS workers getting some form of bonus. The IRS says it is working to change the system and it should have some answers by June.

Thanks for reading CBS NEWS.
Create your free account or log in
for more features.