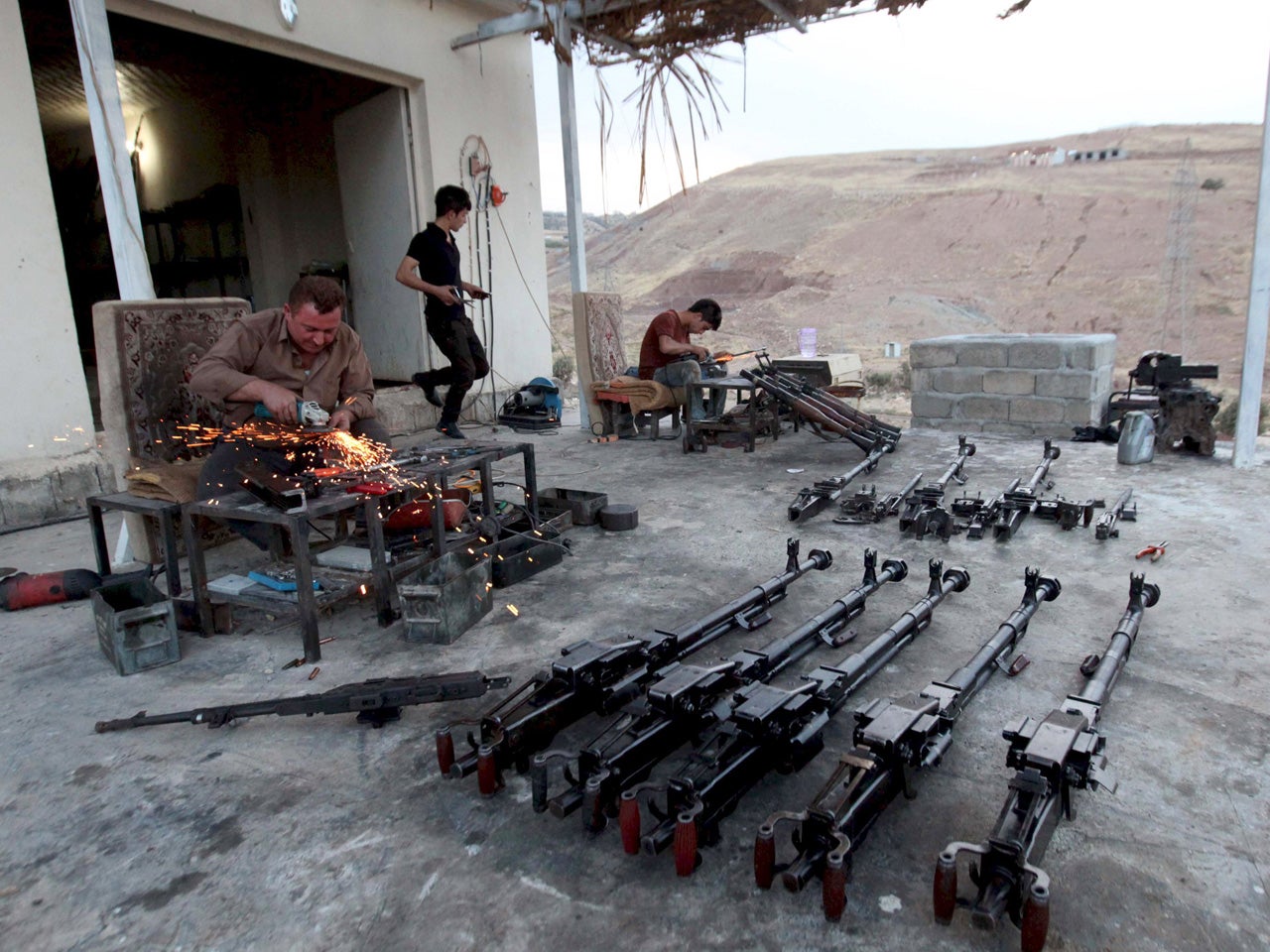 Iraq announces ISIS deal with Russia, Syria and Iran
BAGHDAD - Iraq will begin sharing "security and intelligence" information with Russia, Syria and Iran to help combat the advances of the Islamic State of Iraq and Syria (ISIS,) the Iraqi military announced Sunday.
A statement issued by the Iraqi Joint Operations Command said the countries will "help and cooperate in collecting information about the terrorist Daesh group," using the Arabic acronym for ISIS.
Iraq has long had close ties with neighboring Iran and has coordinated with Tehran in fighting the advance of ISIS - which controls about a third of Iraq and Syria in a self-declared caliphate. Iranian commanders have helped lead Iraqi Shiite militiamen in combat.
A U.S.-led coalition has been conducting aerial bombing campaigns against ISIS positions in Iraq and Syria, but U.S. officials insist they have no coordination with Tehran on the matter.
In response to the deal's announcement, a Pentagon spokesperson told CBS News the U.S. remains committed to working with Iraq to defeat ISIS.
"As a sovereign nation, Iraq has relations with many nations and the agreements the Iraqis take that work to our common objective are up to them," said Operation Inherent Resolve spokesman Col. Steve Warren in Baghdad. "We recognize that Iraq has an interest in sharing information on ISIL with other governments in the region who are also fighting ISIL. We do not support the presence of Syrian government officials who are part of a regime that has brutalized its own citizens."
The agreement with Russia comes at a time when Moscow is ramping up its involvement in Syria in defense of its ally Bashar Assad, with Russian soldiers on the ground in Syria, according to activists. The Iraqi military statement said that Moscow is increasingly concerned about "the presence of thousands of terrorists from Russia who are carrying out criminal acts with Daesh."
The White House said Thursday that President Obama will meet face-to-face with Russian President Vladimir Putin on Monday in New York. Syria's civil war will undoubtedly come up.
Putin just sent a fleet of Russian warplanes to prop up the Assad dictatorship. Some of them struck ISIS positions in Aleppo on Thursday.
Charlie Rose spent time with Putin while on assignment recently for "60 Minutes," and asked him about Russia's intentions in Syria. Putin insisted that his country's actions in Syria were ultimately about destroying ISIS.
"It's my deep belief that any actions to the contrary in order to destroy the legitimate government will create a situation which you can witness now in the other countries of the region or in other regions, for instance in Libya, where all the state institutions are disintegrated," Putin said. "We see a similar situation in Iraq. And there is no other solution to the Syrian crisis than strengthening the effective government structures and rendering them help in fighting terrorism"
In an earlier interview with "60 Minutes," Iranian President Hassan Rouhani echoed Putin's sentiment about fighting ISIS in Syria.
"Look, in a county where a large segment of the country has been occupied by terrorists, and there is bloodshed inside the country, millions of people have been displaced, how is it possible that we fight the terrorists of this country without supporting and helping the government of that country?" Rouhani said. "How can we fight the terrorists without the government staying? Of course, after we have fought terrorism and a secure environment is created, then it is time to talk about the constitution, or the future regime to talk and discuss opposition groups and supporters sit at the table, but during a situation of bloodshed and during an occupation of the country, what options exist?"
Thanks for reading CBS NEWS.
Create your free account or log in
for more features.