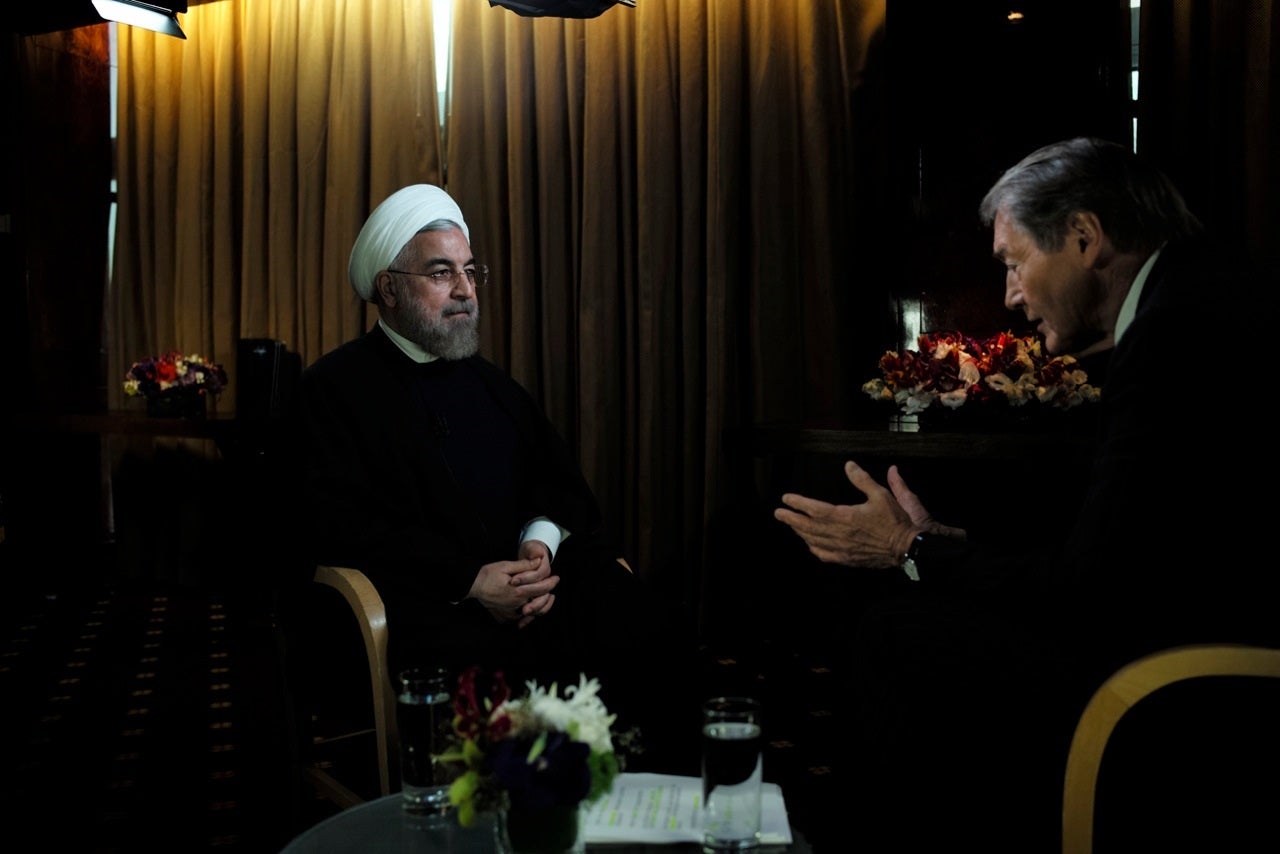 Iran leader: U.S. getting ISIS fight all wrong
"CBS This Morning's" co-host Charlie Rose spoke with Iranian President Hassan Rouhani about his plans not to meet President Obama at the U.N. this week. The Iranian leader also sounded off about the current airstrikes going on in Syria.
"It will not be fruitful today," Rouhani told Rose about the prospects of meeting with Mr. Obama. He suggested there was still too much animosity and mistrust between Washington and Tehran for direct talks at the presidential level to be effective.
"We do not want to put on a show," he continued. "Our people do not enjoy a show or theater certainly. That is something that the people of the United States do not either."
Nor does President Obama.
"Let's let the time mature," Rouhani said, adding that "such talks and such meetings can be fruitful for resolving problems and issues" at some point, just not right now.
Rouhani's opinion on the attacks against ISIS in Syria by the U.S. and other Arab countries was less definitive.
"It is not clear for us what they are seeking," he told Rose, wondering whether Washington and its five allied Arab states "are after a tangible, real objective in the region."
"But (what) I can tell you unequivocally is no terrorist group can be eradicated and destroyed through aerial bombardments," Rouhani said.
Along with the airstrikes, the U.S. and its allies are focusing on training the "moderate" rebels of the Free Syrian Army to combat terrorists in their own country.
Rouhani was skeptical of that objective: "So in other words they want to put more fuel on the existing fire?"
"This is not the way, sir," he told Rose. "The way to combat terrorism, sir, is not for us to give birth to another terrorist group in order to stand up to an existing terrorist group. These are the series of mistakes that have composed the rings of the chain that have taken us from where we were to where we are today, we must accept the realities. We cannot organize armed groups of fighters in order to reach our objectives."
Rouhani will meet in New York with British Prime Minister David Cameron. Britain is still deciding whether to join future airstrikes in Syria.
Thanks for reading CBS NEWS.
Create your free account or log in
for more features.