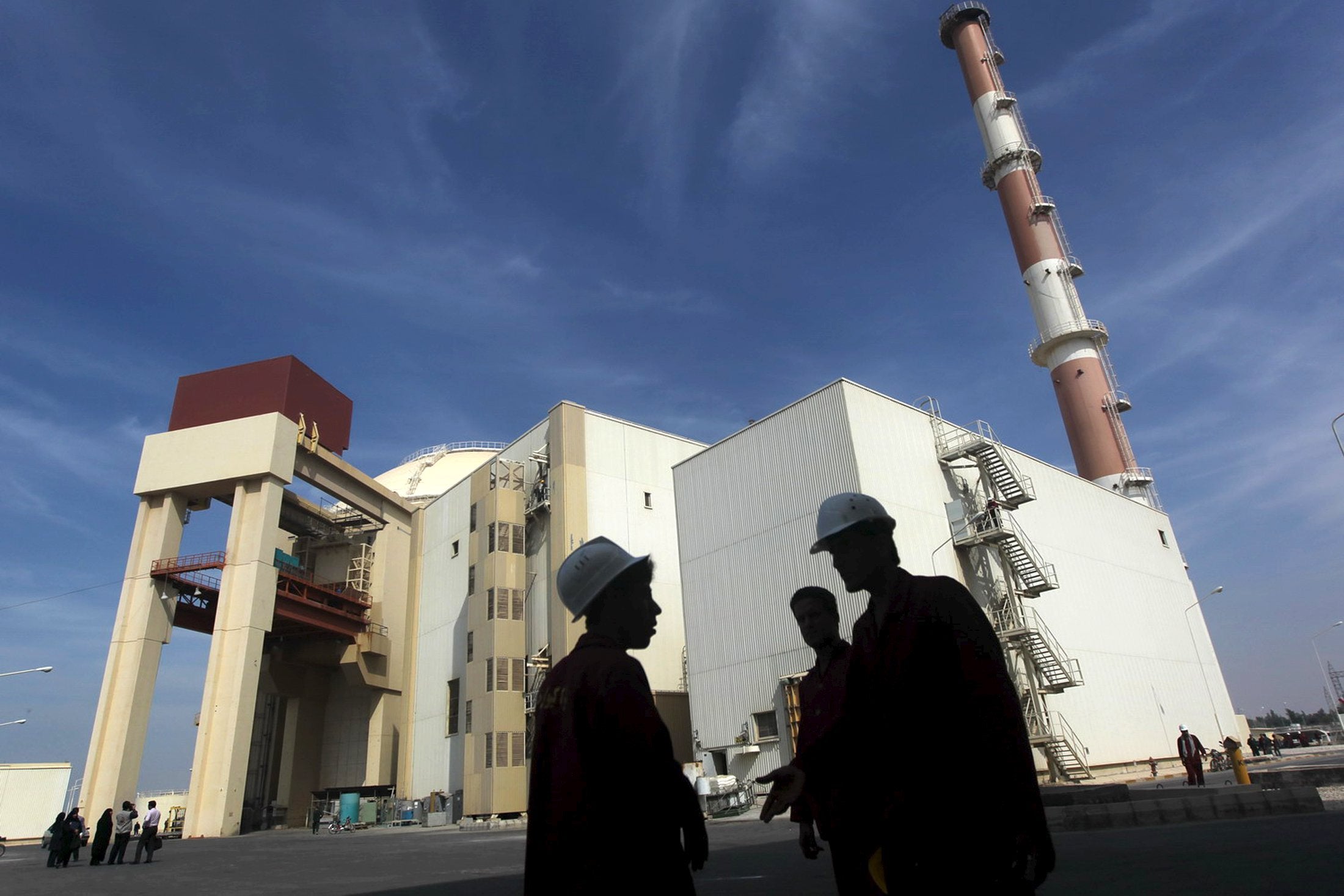 Earthquake strikes near Iranian nuclear plant
TEHRAN, Iran -- An earthquake of at least magnitude 5.5 struck in southern Iran near the country's sole nuclear power plant on Thursday morning, shaking countries across the Persian Gulf. There was no immediate report of damage or injuries.
The U.S. Geological Survey said the quake struck at 0634 GMT some 60 miles east of Bushehr. That's home to the Bushehr Nuclear Power, the only operating nuclear power plant in the Islamic Republic.
The USGS put the earthquake's magnitude at 5.5 while Iranian state television, citing officials, described the quake as a magnitude 5.9. Varying magnitudes are common immediately after a temblor.
Iranian state TV, which put the earthquake's epicenter near the town of Kaki, did not report any damage at Bushehr plant, which has seen other earthquakes in the past and is built to resist damage from a temblor. Authorities later said the quake did not affect routine operations at the plant, the semi-official Fars news agency reported.
The Iran Red Crescent described the epicenter as being in a sparsely populated area.
In Bahrain, an island kingdom off the coast of Saudi Arabia, people said they felt the quake and evacuated from high-rise buildings. Some in Qatar also felt the quake and evacuated tall buildings in Doha's West Bay area. People in Kuwait City also felt the temblor.
The USGS put the earthquake's depth at 6.2 miles below the surface. Shallow earthquakes often cause broader damage.
A magnitude 5 earthquake can cause considerable damage.
Iran sits on major fault lines and is prone to near-daily earthquakes. In 2003, a 6.6-magnitude quake flattened the historic city of Bam, killing 26,000 people. Bam is near the Bushehr nuclear plant, which wasn't damaged at that time.
In November, a major 7.3 magnitude earthquake struck a mountainous region of Iran near the Iraqi border, killing over 530 people and injuring thousands in Iran alone. In Iraq, nine people were killed and 550 were injured, all in the country's northern Kurdish region.
Thanks for reading CBS NEWS.
Create your free account or log in
for more features.