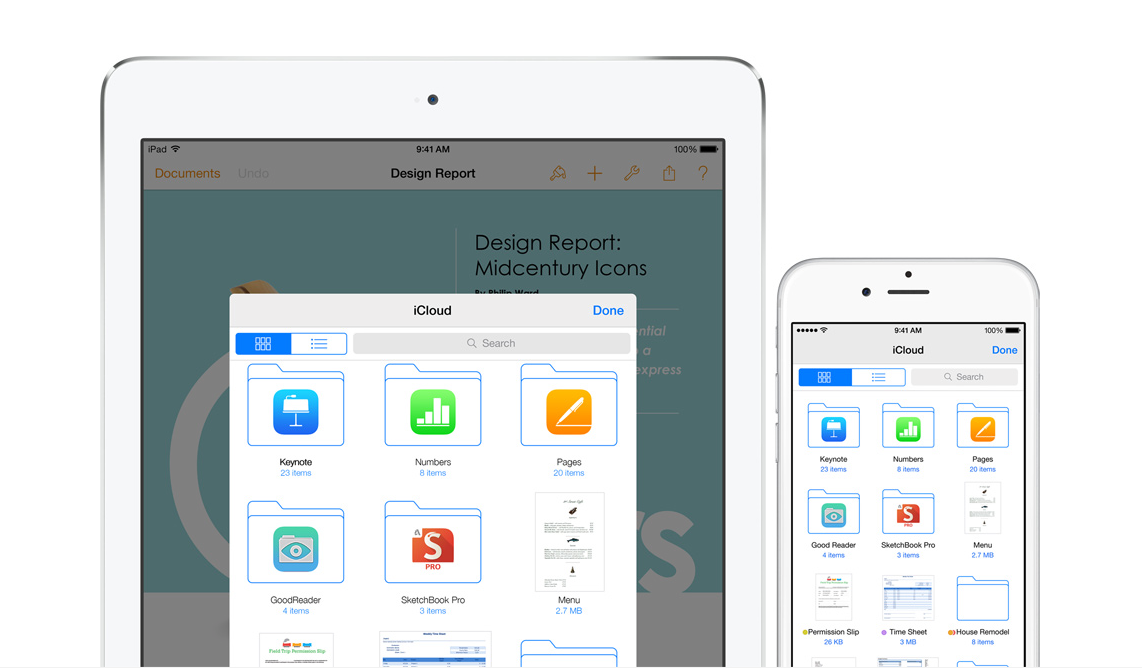 Apple iOS 8: Read this before you upgrade to iCloud Drive
iCloud Drive is an integral part of the new iOS 8 operating system that Apple is releasing today for iPhones and iPads.
Apple's new cloud storage service will allow you to browse, edit, and share files across different devices from Apple servers, similar to what you can do with cloud services like Dropbox and Google Drive. You can start working on a document on your iPhone, then pick up the project later on your iPad or other device and keep working on it. Crop or color-correct a photo in one device, and you'll see the latest version in all devices connected to iCloud Drive. You can also move files from one app to another.
But if you currently use Apple's older version of iCloud to share files between Apple devices, you'll want to hold off on upgrading the iCloud Drive feature when you install iOS 8 until Apple releases OS X Yosemite for Mac computers later this year.
Content stored in iCloud Drive is only accessible from devices running iOS 8 or OS X Yosemite. So if you upgrade your device to iOS 8 and enable iCloud Drive, any files you store in iCloud from your iOS device will not be available on your Mac, and vice versa, until Yosemite comes out.
If you use iCloud now, when you upgrade to iOS 8, choose "wait" when given the option to upgrade to iCloud Drive or wait. Then keep using iCloud as you have been until Yosemite launches. Then you can upgrade to iCloud Drive.
Or if you just can't wait to use iCloud Drive right away, you could always join the public beta of Yosemite.
Thanks for reading CBS NEWS.
Create your free account or log in
for more features.