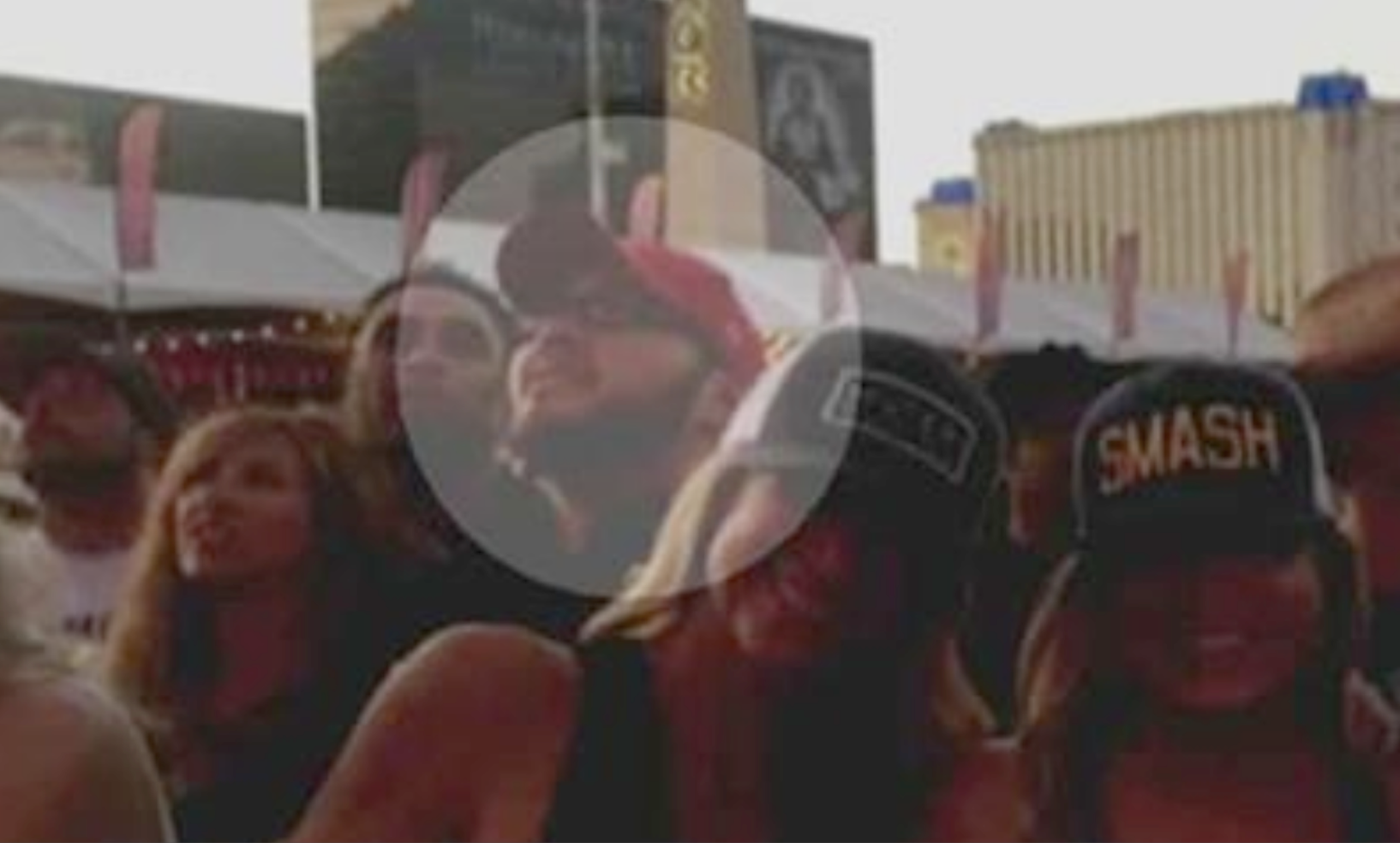 Internet finds "hero in the red hat" who saved several during Las Vegas shooting
To many concertgoers, Anthony Chavez was simply the "hero in the red hat."
They never got his name. They didn't have time to stop and thank him for lifting them over a barrier and leading them to safety as a gunman unleashed a shower of bullets down onto the Route 91 Harvest festival in Las Vegas Sunday.
"[He] got our wives over the gate and under the stage to relative safety. He didn't follow the girls after tossing them over the gate, because in the chaos he couldn't find his girlfriend," Larry Rorick wrote in a Facebook post that has been shared by hundreds. "He didn't follow them over because he had to find his own girl. Our wives eventually made it out the back of the stage and over a 15 foot fence with about 40 people of the 22,000. They never saw the red hat again."
Rorick couldn't forget the man in the red hat — and little did he know, Chavez didn't forget him either.
"We had been looking for that couple," Chavez told CBS News. "I had been thinking about them all morning and all night."
Chavez, an Albuquerque, New Mexico, native who moved to Las Vegas three years ago, was standing in the front row at Jason Aldean's concert with his girlfriend, Deia Torres, when the horrific scene unfolded.
"Everybody had a delayed reaction. They didn't know if it was gunfire or fireworks," Chavez said. "They hit the ground. I couldn't get down on the floor — there was nowhere for me to go. The gunfire was coming right over my shoulder."
To his right, Chavez saw a girl covered in blood.
"She was in shock, looking at her hands," Chavez said. "So, I said, 'OK, let's go jump the fence.'"
He rallied those around him, including Rorick's wife, Danielle, giving them a boost over the barrier before hopping it himself. He then ran across the street, encouraging those who were too tired or injured to continue following him.
"I ran into a lady who was leaning up against a pole. She was just giving up," Chavez said. "I was like, 'Nope. Come on. Let's go. We have to go — do not stop!'"
Chavez walked with her until he spotted flashing lights. He left her at a triage area set up by local EMS units.
After he dropped her off, he ran right back to the street.
For an hour, Chavez stood in the middle of the street, directing people where to go. Those with gunshot wounds he would send to the triage area, those who weren't injured he led to the nearby Hooters Casino Hotel on Tropicana Avenue.
"I was yelling the whole time," Chavez said. "I lost my voice. I sounded like a drill instructor."
Aside from a few simple safety trainings at work, Chavez, an IT technician, said he didn't have any experience in handling a crisis situation like he experienced Sunday. He says it was purely adrenaline that made him stay.
"I wasn't shaking. I wasn't scared," Chavez said. "I don't know what made me stay and do that."
He says he couldn't count how many he people he saved, and that he wouldn't call himself a hero. He just wanted to help everyone he possibly could.
"Honestly, I didn't do much," Chavez said. "I helped people get to a point where they could get to safety. I had that mindset. With how chaotic it was, somebody just needed to be in charge."
Aside from a couple bruises and a scraped up leg, Chavez says he's OK — something Rorick is relieved to hear.
"We have been introduced," Rorick said. "[We] look forward to repaying it forward somehow soon."
Thanks for reading CBS NEWS.
Create your free account or log in
for more features.