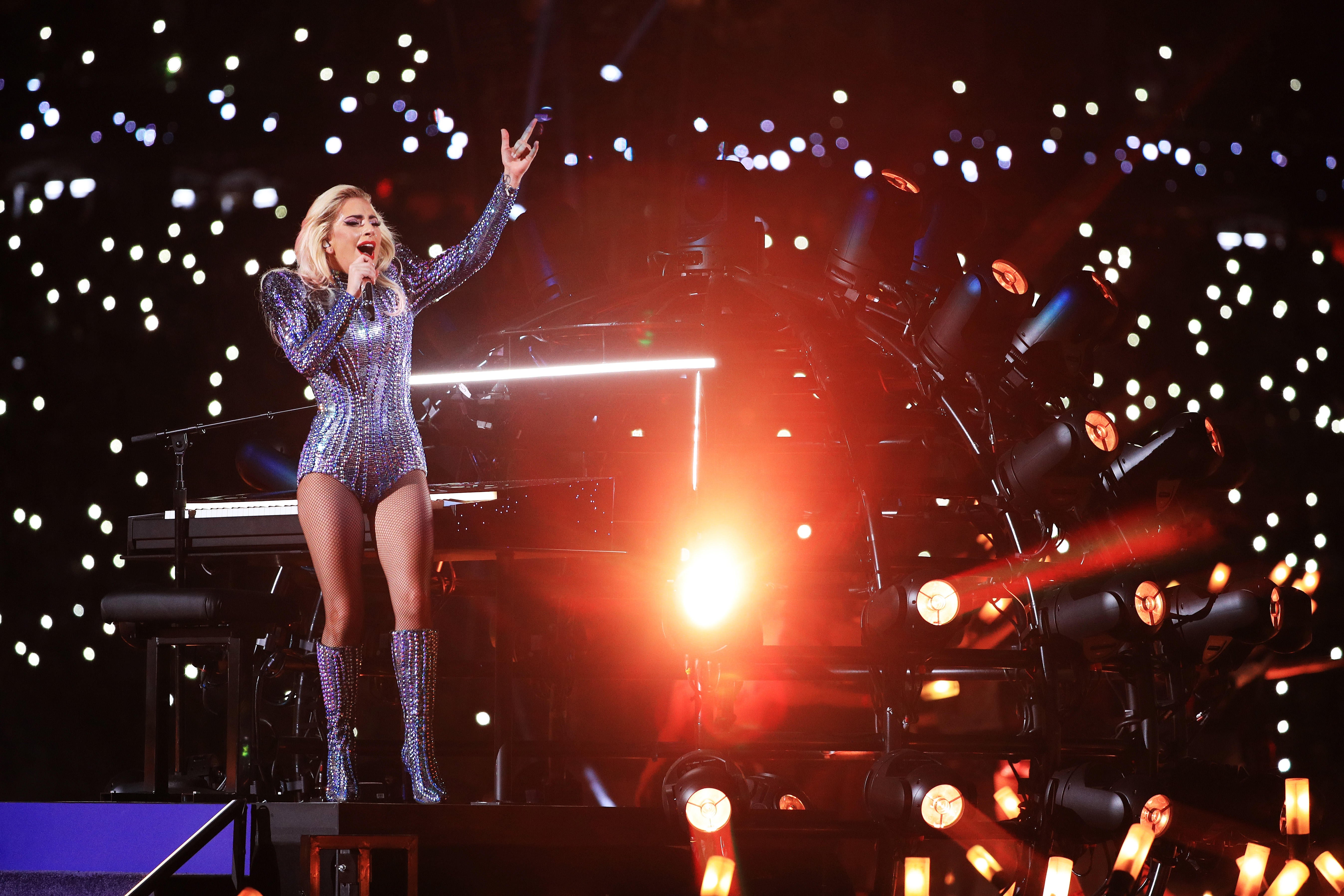 Those drones in the Super Bowl halftime show weren't flying live
Lady Gaga wasn't the only spectacle in the Super Bowl halftime show on Sunday: hundreds of drones also wowed the crowd.
But the dazzling drone sequence that kicked off Lady Gaga's glittery performance at Houston's NRG Stadium was not actually live. The FAA ruled that drones were not allowed on game day anywhere within 34.5 miles of NRG stadium, dubbing the airspace a "no drone zone," so the synchronized drone display was reportedly taped the previous week.
The airborne light show featured 300 lightweight, synchronized "shooting star drones" provided by Intel —the first time they've ever been used in a televised event, according to The Verge.
Intel's drone experts worked closely with the NFL and Lady Gaga to design and film the spectacle, a process that was shrouded in secrecy. The multicolored, brightly-lit drones buzzed into formation as an American flag and later were rearranged to spell out the Intel logo.
Two leaders of Intel's drone team told USA Today's "For the Win" that they spent nine days on location, with the final shoot taking place on January 30.
A behind-the-scenes Intel video from November shows the same drones the company provided for the halftime show. The quadcopter drones are powered and controlled by a combination of computing, communication, sensor and cloud technology.
Last year, Intel broke a world record for flying 500 of their shooting star drones simultaneously.
Thanks for reading CBS NEWS.
Create your free account or log in
for more features.