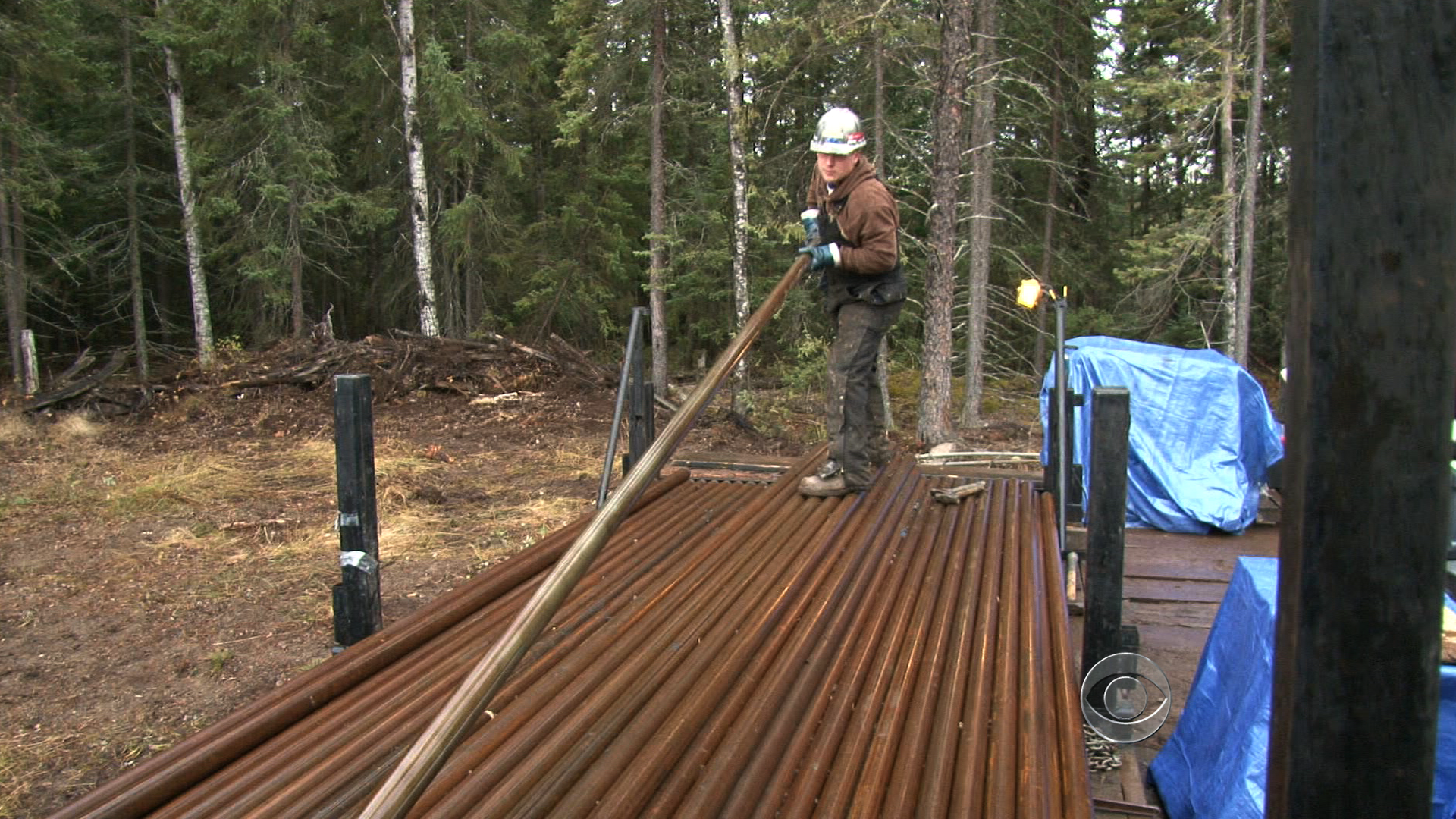 In Midwest, mining unearths jobs as well as metals
The Labor Department on Friday reported that the U.S. added 120,000 jobs in November, helping to push the unemployment rate down to 8.6 percent.
It's not all good news. Part of the drop can be attributed to people who have given up looking for work, pushing them out of the labor force used in analyzing employment. But there are bright spots -- and no industry has seen a bigger percentage of jobs growth than mining, as CBS News correspondent Dean Reynolds reports.
In the northern-most woods of Minnesota, an old industry is creating new jobs.
Mining companies from around the world are turning up, probing and surveying the subterranean deposits. It's estimated that the ground there is holding 900 million tons of copper. Only Russia is believed to have larger deposits.
China is consuming 38 percent of global copper supplies and the U.S. wants in on that market.
"Overall international economic growth is driving the demand for these metals and will do so for years to come," said Bob McFarlin, vice president of Twin Metals Minnesota.
And mining means jobs. At $20-$25 an hour, it's money that can support a comfortable lifestyle.
They're the sorts of jobs with which "you can build a family, buy a home, send your kids to college and come and live in Northern Minnesota and have a very good career," McFarlin said.
Since 2009, the U.S. has been averaging a gain of nearly 7,000 mining jobs a month -- most in the upper Midwest. That's nearly 154,000 jobs in all. And while oil and gas exploration lead the way, mineral mining in places like Ely, Minn. is also on the upswing. New projects could generate up to 5,000 jobs there.
Once a big supplier of iron ore to the U.S. steel industry, the mines of Ely closed in 1967 as demand for American steel dropped. Today the town relies on 250,000 tourists drawn to the Boundary Waters Canoe Area every year.
"It's a big part of our community. It's what brings a lot of people here," said Ely Mayor Roger Skraba. But, "Does it produce all the money Ely needs to function? Absolutely not."
And while mining can be a boom and bust industry with a sketchy environmental history, Skraba is willing to take a chance.
"I trust the mining company up to a point," he said. "Up to a point. Like I trust the government up to a point. I have to trust somebody."
In a time of economic uncertainty, the prospect of thousands of jobs for decades to come is just too good to pass up.
Thanks for reading CBS NEWS.
Create your free account or log in
for more features.