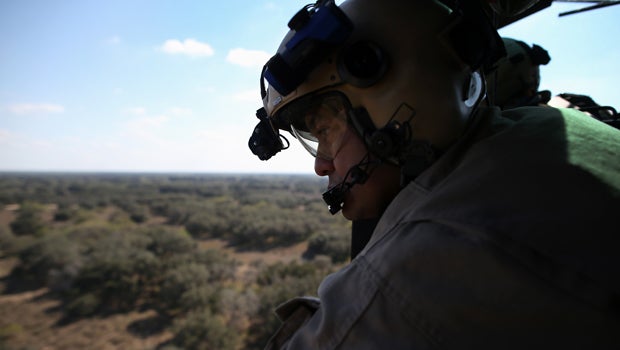 Immigration officials plan sweeping raids in May and June
U.S. immigration officials plan sweeping raids in May and June to deport immigrant families who entered the country illegally, CBS News' Jeff Pegues confirms. Earlier this year Immigration Customs and Enforcement (ICE) officials carried out similar raids in Georgia, Texas and North Carolina.

According to a statement from the Homeland Department, the raids are a continuation of the January and March removals and target "convicted criminals and others who constitute threats to public safety and national security, as well as recent border crossers." The department described the recent border crossers as those who were caught at the border after Jan. 1, 2014, "have been ordered removed by an immigration court, and have no pending appeal or pending claim for asylum or other humanitarian relief" under U.S. laws.
Homeland Security also said it would in all but emergency cases avoid arresting migrants at "sensitive locations," like schools, hospitals and places of worship.
Pegues confirmed that coming raids are a response to a renewed surge of undocumented immigrants from Central America by women with children, first reported by Reuters. Apprehensions at the southwest border are up, with 32,117 family units (a child with an adult family member) for fiscal 2016 through March, compared to 13,913 for the same time period in 2015. Similarly, in fiscal 2016 through March, 27,754 unaccompanied children were apprehended at the border, compared with 15,616 last year in the same period.
Senate Minority Leader Harry Reid, D-Nevada, tweeted Friday afternoon that he hopes the administration reconsiders its decision.
Thanks for reading CBS NEWS.
Create your free account or log in
for more features.