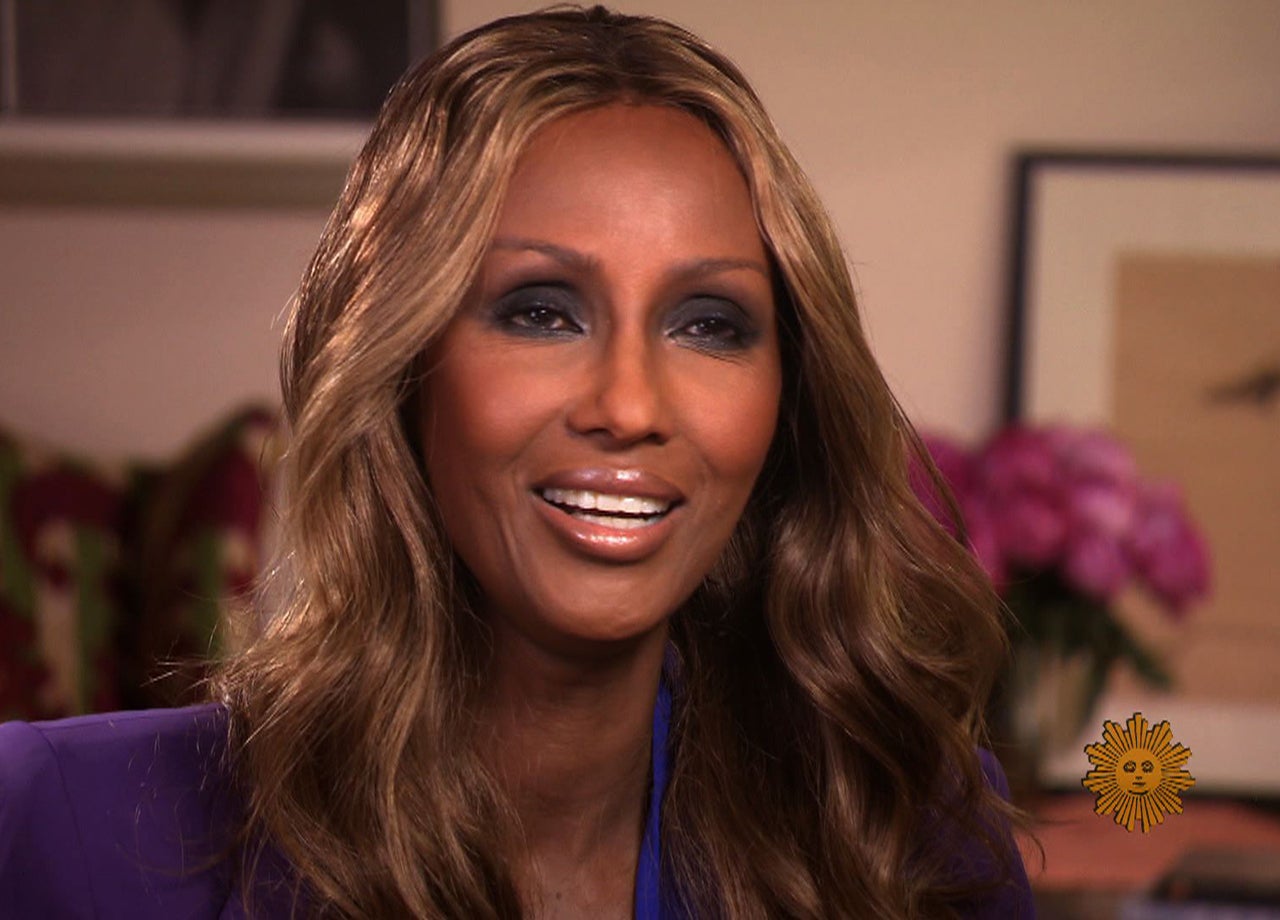 Iman: A model businesswoman
Iman is a retired model who isn't the least bit retiring. She talks about her past, present, and future with Rita Braver:
Iman! The dazzling Somali-born model lit up runways and magazines during the '70s and '80s, but she still remembers what a make-up artist asked on her very first shoot:
"He didn't ask the Caucasian model, he just asked me. And he said, 'Did you bring your own foundation?' And I said, 'No.' And so he proceeded in mixing something, and he put it on my face. And when I looked in the mirror, I looked grey. I did not look like a brown skin. It looked grey."
Obviously all was not lost that day. She went on to model for some of the greatest designers of all time. "I have been a muse to Mr. Saint-Laurent, Valentino, Calvin Klein, Donna Karan, Versace," she said.
But in 1994, after she retired from modeling, she founded Iman Cosmetics, designed specifically for women of color.
"Because every black or Latina woman who I've seen in the street always have asked me, 'What foundations and powders do you use, and where do you buy them?'"
Her products are sold on the web and in chain stores, doing about $25 to $30 million in business a year.
Not bad for a girl never used any makeup growing up in Somalia. Her father was a diplomat. It was a close Muslim family.
"Did people tell you [that] you were pretty your whole life?" Braver asked.
"No, nobody has ever said to me that I was pretty, 'til I met Peter Beard," she replied.
Beard was the professional photographer who spotted Iman walking down the street in Nairobi, Kenya, where she was a college student.
"He asked me if I have ever been photographed, and I was very insulted," Iman said. "Because I thought, 'Oh, here goes, a white man thinking Africans have never seen a camera before in their lives!'"
"Did you think he was propositioning you?" Braver asked.
"Oh, absolutely! I thought he was trying to pick me up."
But he had photography in mind - and she needed tuition money. "He said, 'I'll pay.' And that was my first business transaction I made!" she laughed.
The photo paid her tuition. It also got her a modeling contract and a ticket to New York.
But before she arrived, Iman says, Beard concocted a more exciting story about how he found her: "That I didn't speak a word of English, let alone other languages, that I was goat herding!' I am an ambassadors daughter!" she laughed.
It took her some time to set the record straight.
Meanwhile, her career took off. But it was in 1990 when some real changes came into her personal life. She fell for rock musician David Bowie.
She said their first meeting was very embarrassing: "We were set up by our hairdresser!" she laughed.
The modeling star and the rock star were wed two years later.
"Was there any clashing of these egos?" Braver asked.
"No, absolutely not," Iman said. "We respect each other. We have the hots for each other after 20 years, you know?"
They have a daughter together, as well one child each from previous marriages. In fact, Iman's eldest daughter, Zulekha, works in her company.
Now, Iman has expanded way beyond cosmetics, to accessories and a line of fabrics. One is called "Istanbul Sunset."
"Your husband loves to write: Do you ask him for his advice on this stuff?" Braver asked.
"Yes, I actually run it by him and sometimes he'll say, 'Oh no, that sounds really tacky,'" she said. "But look how beautiful that is!"
And speaking of beauty, at 56 Iman is proud of aging gracefully.
"I am so far more secure and more grounded and more know who I am than when I was in my 20s," she said. "And that you can get it, but only age can give you that!"
For more info:
Thanks for reading CBS NEWS.
Create your free account or log in
for more features.