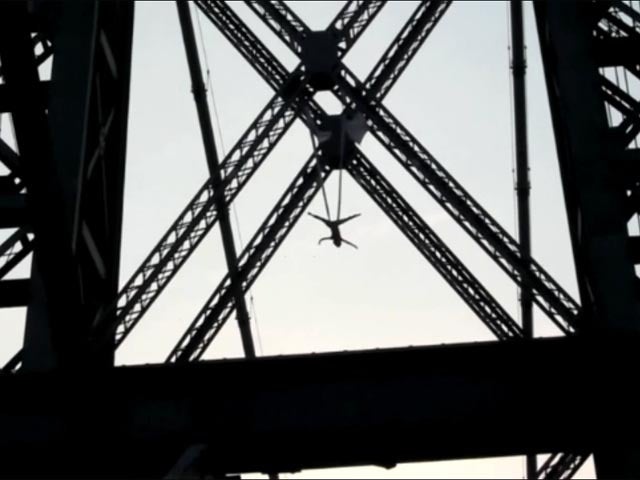 Illegal acrobats swing above Brooklyn's Williamsburg Bridge
(CBS) - Brooklyn, New York was the scene of an impromptu acrobatics display Monday night. There were thrills and chills as aerialist Seanna Sharpe swung from a silk rope 300-feet above traffic on the Williamsburg Bridge.
The performance lasted half an hour before she and her partner, magician Savage Skinner, were arrested. Even the most artistic forms of trespassing are still trespassing, after all.
The Wall Street Journal breaks it down: "It took approximately seven minutes for Sharpe and Skinner to scale the tower, followed by fifteen minutes of midair twirls and flips. During that time, Sharpe remained tethered to the bridge only by a length of silk rope she had tied to the bridge beams."
Here's another angle, complete with post-arrest contortion tricks:
Honestly, it looks pretty awesome. But, hey, art is art and the law is the law. As one astute Brooklynite pointed out, "Perhaps they should have chosen a non-rush hour performance time."
Thanks for reading CBS NEWS.
Create your free account or log in
for more features.