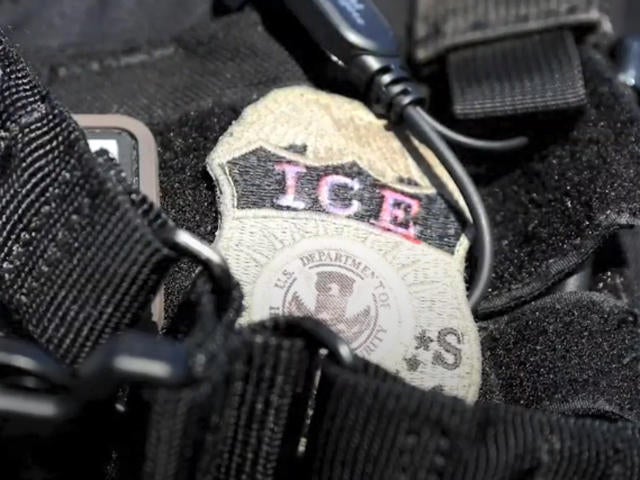 ICE spurs subpoenas of 44 North Carolina elections boards for voting records
Immigration and Customs Enforcement has subpoenaed 44 North Carolina elections boards for voting records, CBS News' Jeff Pegues has confirmed.
Sources tell CBS News 46 subpoenas went out in all, but of that 46, two went to state agencies, including the Department of Motor Vehicles. ICE is not providing a formal statement due to the ongoing federal investigation.
Those subpoenas come on the heels of an announcement last month that 19 foreign nationals had been indicted for illegally voting in the state during the 2016 election.
A federal law enforcement official briefed on the details of the investigation said this is a local case, and denied that it has anything to do with President Trump's unsubstantiated claims that there was widespread illegal voting during the 2016 election. But ICE and government officials are expecting to field questions about whether this is an attempt to pick up where the president's now-disbanded "Commission on Voter Fraud" left off.
The president, claiming "millions" voted illegally in the 2016 election, established the commission to root out fraud. The president disbanded the commission at the turn of the year. A report from the commission issued last month found no evidence of widespread voter fraud in the 2016 elections.
Absentee voting is scheduled to start in just over two weeks.
A federal law enforcement source tells CBS News' Jeff Pegues that the subpoenas are grand jury subpoenas, and potentially cover millions of documents, but investigators are not expecting to get that many. What they are essentially seeking, the federal law enforcement source says, is preservation of voter records. Sources tell Pegues the state destroys voting records after two years — and the two-year anniversary of the 2016 election is nearly here.
According to CBS Raleigh affiliate WNCN-TV, the subpoena requests "any and all poll books,e-poll books, voting records, and/or voter authorization documents, and executed official ballots (including absentee official ballots), that were submitted to, filed by, received by, and/or maintained by the [redacted] County Board of Elections from August 30, 2013 through August 30, 2018."
Thanks for reading CBS NEWS.
Create your free account or log in
for more features.