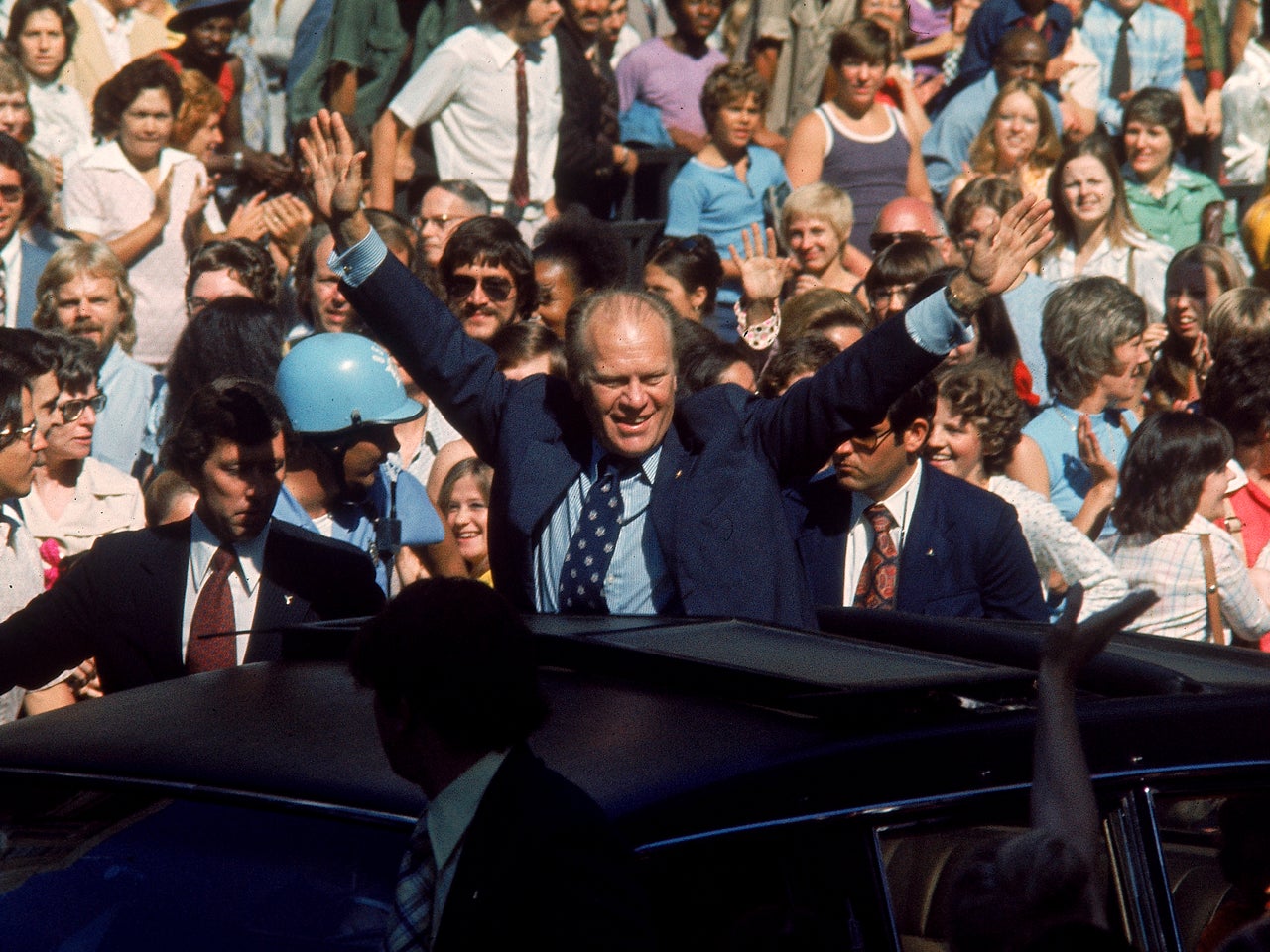 ​How Gerald Ford healed a nation post-Watergate
The resignation of President Richard Nixon created an unprecedented challenge for his successor, Gerald Ford. Opinion, now, from Mark Updegrove, director of the LBJ Presidential Library:
Often throughout our nation's history we have had the great good fortune of having in place the right person at the right time.
Such was the case 40 years ago yesterday, when an embattled Richard Nixon became the first President to resign the office as the misdeeds of Watergate unraveled, and was succeeded by Gerald Ford.
Uncomplicated and down-to-earth, Ford -- a former Eagle Scout -- proved to be an antidote to the enigmatic Nixon.
After being sworn into office, he assured Americans, "Our long, national nightmare is over. Our Constitution works. Our great Republic is a government of laws, and not of men. Here the people rule."
Americans responded favorably to Ford's refreshing openness, but his brief honeymoon wouldn't last. A month after taking office, in an effort to bind up the wounds of Watergate and move the country forward, he pardoned Nixon of any wrongdoing.
Though he strongly believed it was "the right thing to do," his lofty approval ratings plunged overnight.
Ford dealt with the fallout from the pardon while grappling with the last gasps of the failed war in Vietnam, a stagnant economy marked by rampant inflation, and an unflattering image as an incompetent, albeit good-natured, clod.
Along the way, the dark cloud of Watergate -- as Ford had hoped -- began to dissipate.
The pardon of Nixon cost Ford the 1976 presidential election. But gradually the country came to appreciate its value, and Ford's decency. President Carter acknowledged as much in the opening words of his Inaugural Address, when he said, "For myself and our nation, I want to thank my predecessor for all he has done to heal our land."
From the beginning, Ford tried to manage expectations about his leadership, explaining that he was "a Ford, not a Lincoln," and yet, Gerald Ford ultimately fit the moment.
There are times when we don't need greatness in our Presidents. As Ford showed in the wake of Watergate, there are times when goodness will do.


For more info:
Thanks for reading CBS NEWS.
Create your free account or log in
for more features.