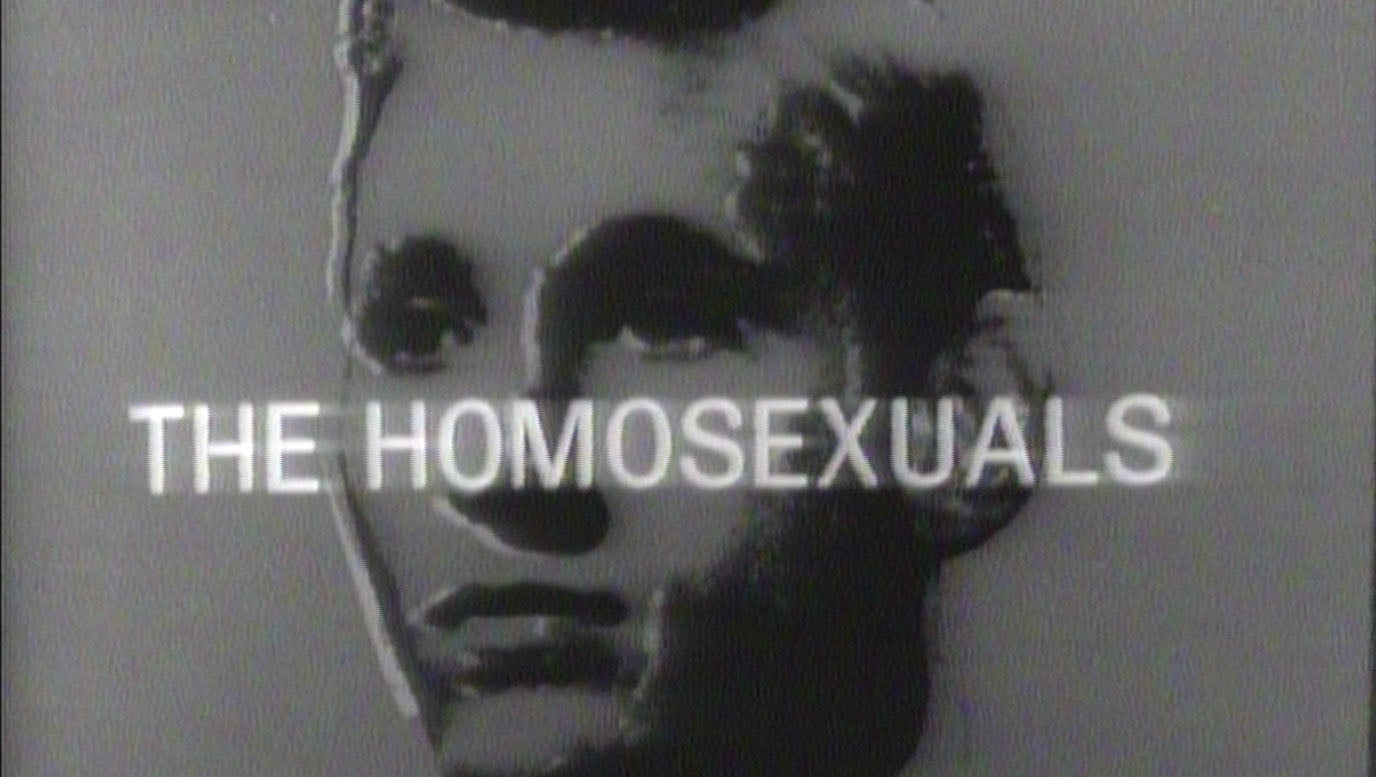 ​A look at CBS News' 1967 documentary: "The homosexuals"
NEW YORK -- It's been nearly 50 years since CBS News first took on the subject of gay rights. It was in a documentary. You'll recognize the host, Mike Wallace, but you won't recognize your country.
"Most Americans are repelled by the mere notion of homosexuality," reported Wallace in the documentary. "A CBS poll shows two out of three Americans look on homosexuality with disgust, discomfort, or fear."
The year was 1967 and whoever named the program cut straight to the chase: "CBS Reports: The Homesexuals."
The show was so controversial -- not one sponsor would touch it. In fact, the very notion of gay rights was brand new.
"I'm a country boy, I guess, because I couldn't believe this," said one man, interviewed in front of a a group of protesters holding signs in support of gay rights. "I didn't know this was a problem over here or at least I didn't think anybody would have a sign out about it."
But for me, the most telling part of the program was a bizarre interview with a man shrouded by a houseplant.
"I don't go looking for homosexual relationships," said the man.
Apparently, back then, just admitting you were gay required some fairly dense foliage. Now, of course, gay couples can show their love without so much as a ficus, on the steps of city hall, with every network watching.
I know seeing gay couples kiss still makes some people uncomfortable, but they'll get used to it. In 2000, I was best man at one of the very first gay, civil unions in the country.
My best friend, Nicholas D'Ambra, and his now husband, Jim Baklayan, went to Vermont for the ceremony. Fifteen years later they are happily married with two great kids. And when I look at their family -- all I see is love.
So much has changed in the last 50 years. But one thing hasn't. At the end of the 1967 documentary, the guy behind the plant said something that could have just as easily come off today's satellite feed. It was a wish.
"A family, a home, someplace where you belong, a place where you're loved, where you can love somebody. And God knows I need to love somebody."
Love never was just a straight thing. As the court has now confirmed, it's a human thing.
Thanks for reading CBS NEWS.
Create your free account or log in
for more features.