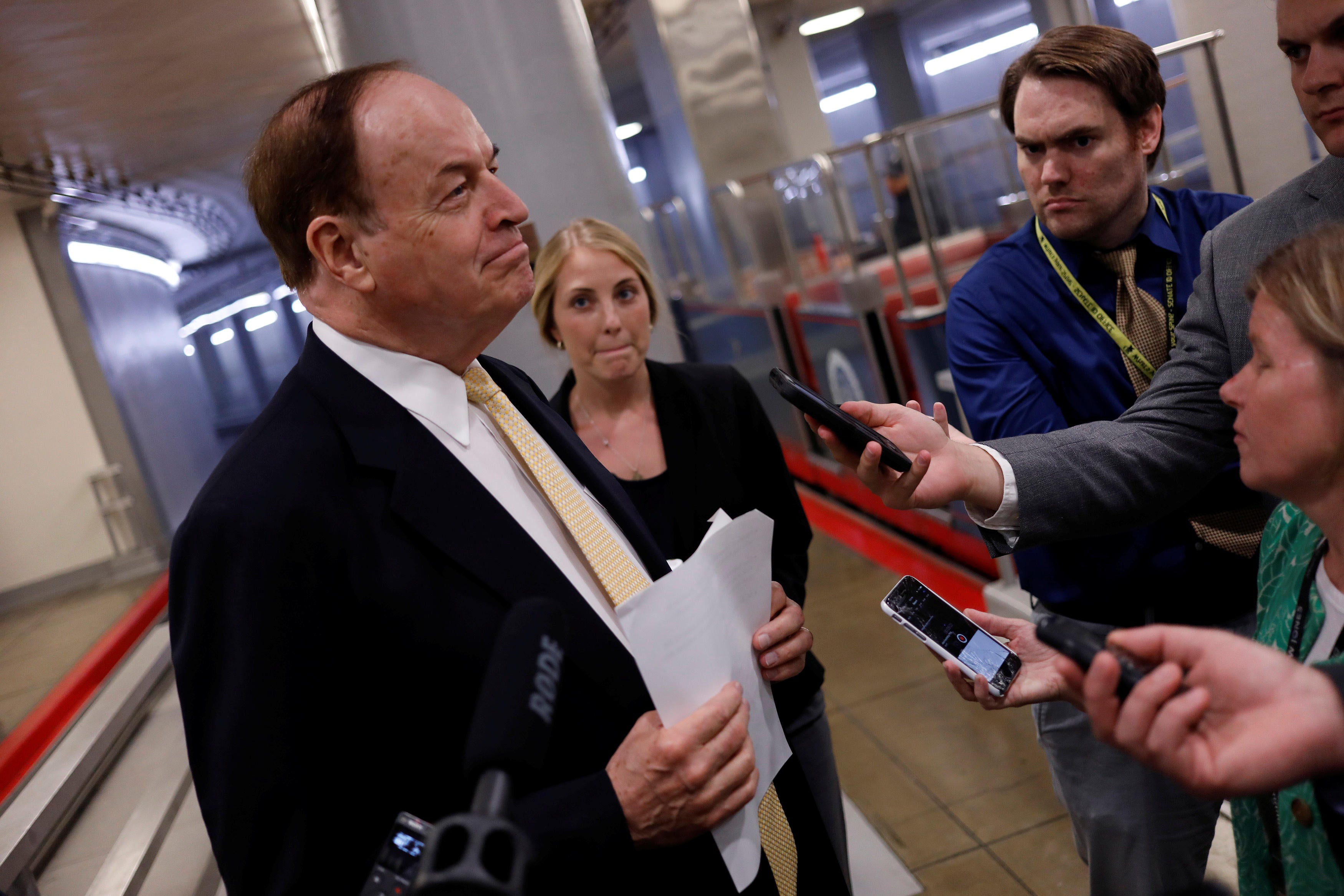 How Alabama Sen. Richard Shelby plans to vote on Election Day
Alabama Senator Richard Shelby says he's planning to write-in a "distinguished Republican" for the Alabama Senate race amid growing sexual assault allegations against candidate Judge Roy Moore.
"I'm not going to write myself in, I wouldn't do that but I will be writing in a distinguished Republican," said Shelby in response to reporter's questions on Capitol Hill on Wednesday, referring to the allegations surrounding Moore a "disturbing situation in Alabama."
Asked if he had spoken with Attorney General Jeff Sessions regarding the write-in process, Shelby said he had not, but that Sessions would make a "good senator" if he wasn't occupied with his current role in the administration.
"He was a good senator I thought, I worked with him 20 years, he'd make a good senator, right now he's the attorney general of the United States. He seems to be enjoying it," said Shelby.
Over a dozen senators have since called for Moore to step aside from the race after five accusers came forward to allege that Moore had pursued them when they were teens. On Monday an Alabama woman said Moore sexually assaulted her when she was 16 years old.
Shelby had previously endorsed Republican Luther Strange in the Alabama race, calling him the "right person" to serve as senator. He's since suggested to ABC News that Moore should "seriously consider dropping out" ahead of the Dec. 12 general election.
Moore briefly touched on the allegations at a church event Tuesday night, asking supporters, "Why do you think I am being harassed by people pushing forth allegations in last 30 days of this election?"
He added, "I'm the only one that can unite Democrats and Republicans -- because I seem to be opposed by both. They've spent over $30 million trying to take me out."
CBS News' Alan He contributed to this report.
Thanks for reading CBS NEWS.
Create your free account or log in
for more features.