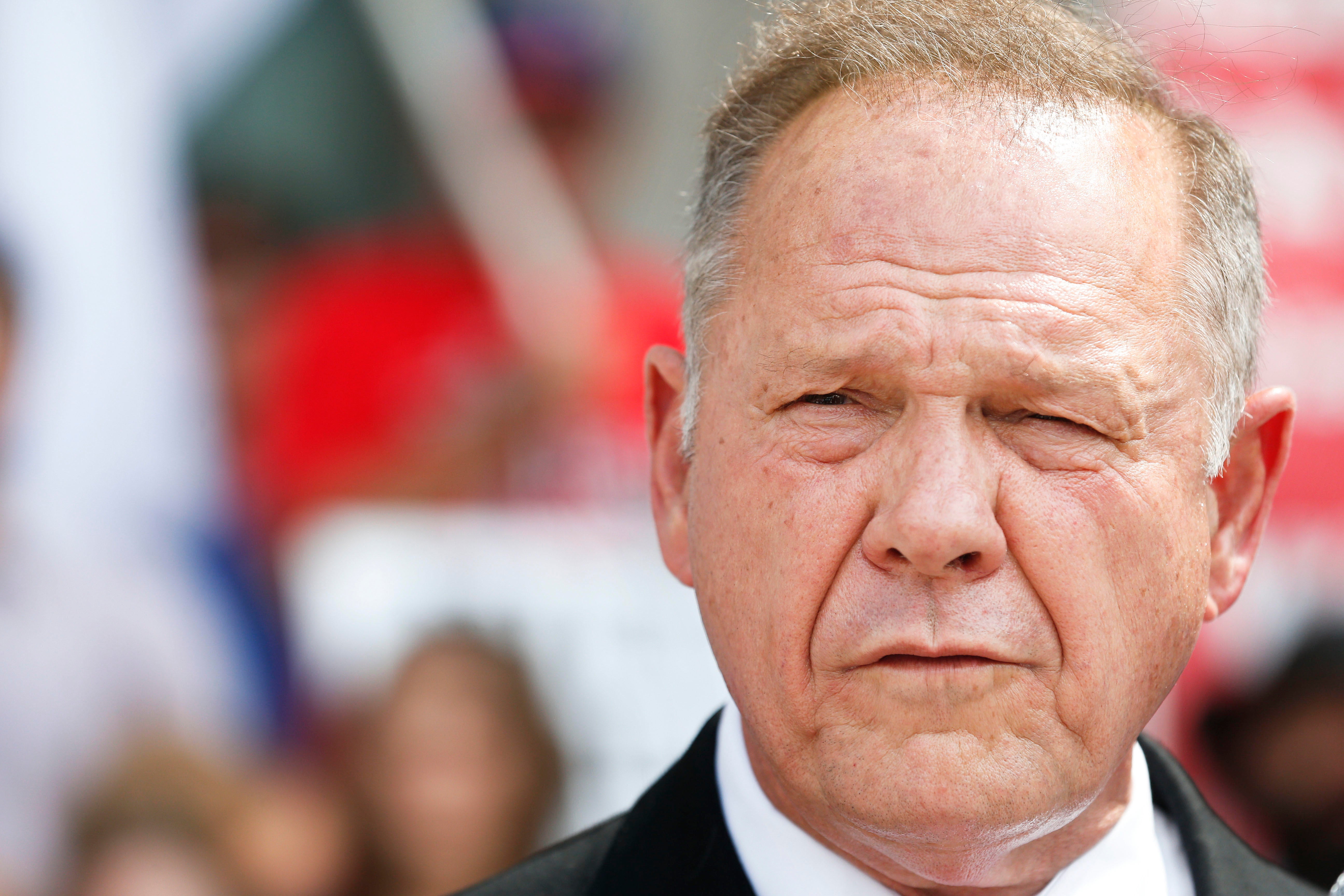 These Senate Republicans say Roy Moore should drop out of his race
More than a dozen of the 52 Republicans in the Senate say that Roy Moore should pull out of the Senate race in Alabama as he faces a myriad of sexual misconduct allegations.
Over the last week, a woman accused Moore, now 70, of initiating a sexual encounter with her when she was 14 years old and he was 32 in the 1970s, according to a Washington Post report. Another woman accused Moore of sexual assaulting her when she was 16 years old, and he was Alabama district attorney, among other allegations involving young women.
Senate Majority Leader Mitch McConnell, R-Kentucky, said Monday that Moore "should step aside" from his Senate bid because of the accusations.
The chairman of the National Republican Senatorial Committee (NRSC), Sen. Cory Gardner, R-Colorado, not only withdrew support for Moore on Monday, but said that the upper chamber should vote to expel him, should he win the election.
"If he refuses to withdraw and wins, the Senate should vote to expel him, because he does not meet the ethical and moral requirements of the United States Senate," he said in a statement.
Here's the list of GOP senators calling on Moore to withdraw from the race:
Sen. Bill Cassidy, R-Louisiana

Sen. Susan Collins, R-Maine

Sen. John Cornyn, R-Texas

Sen. Ted Cruz, R-Texas

Sen. Steve Daines, R-Montana

Sen. Jeff Flake, R-Arizona

Sen. Cory Gardner, R-Colorado

Sen. Chuck Grassley, R-Iowa

Sen. Lindsey Graham, R-South Carolina

Sen. Orrin Hatch, R-Utah

Sen. Mike Lee, R-Utah

Sen. John McCain, R-Arizona

Sen. Mitch McConnell, R-Kentucky

Sen. Pat Toomey, R-Pennsylvania

Sen. Todd Young, R-Indiana

In testimony before a House committee Tuesday, Attorney General Jeff Sessions commented on Moore, who's running for his former seat. While he said that the Justice Department will evaluate every case of sexual misconduct allegations against candidate Roy Moore, "This case would normally be a state case," he said.
"I have no reason to doubt these young women," Sessions said on the five women who have accused Moore of sexual misconduct.
Speaker Paul Ryan, R-Wisconsin, weighed in on the situation involving Moore on Tuesday.
"He should step aside," the Wisconsin Republican said at a press conference with House GOP leaders when asked about Moore, who faces allegations of sexual assault and sexual misconduct involving women who were 14 years old and 16 years old at the time.
Ryan said that the allegations "are credible."
"If he cares about the values and the people who claims to care about, then he should step aside," he said.
The special election in Alabama is scheduled for Dec. 12.
If Moore continues in the race, the Senate could vote to expel him, as Sen. Gardner has suggested doing. The upper chamber has not expelled a sitting senator in more than a century and nearly all of the 15 who were expelled happened because they supported the Confederacy during the civil war.
CBS News' Emily Tillett contributed to this report.
Thanks for reading CBS NEWS.
Create your free account or log in
for more features.