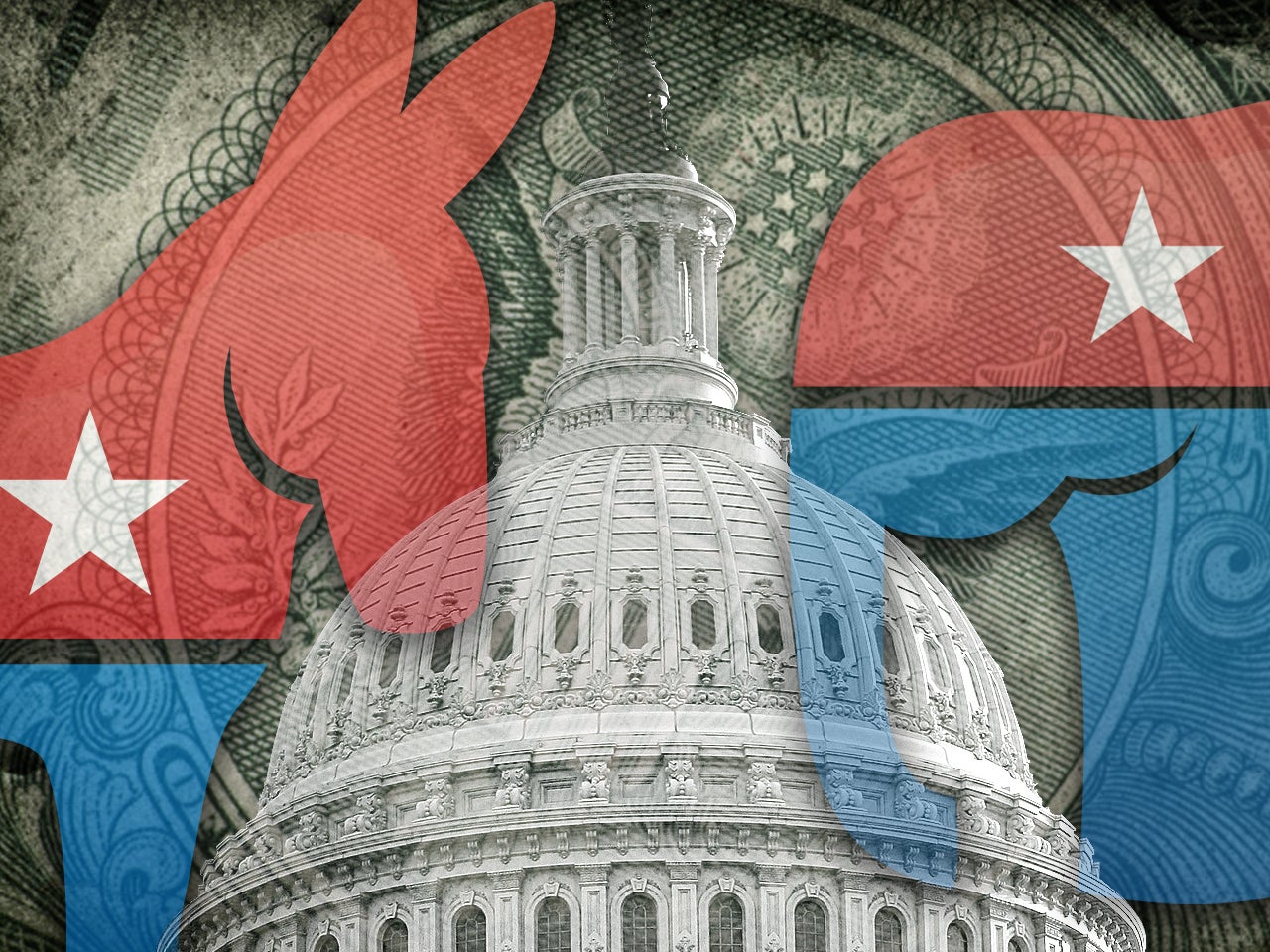 House overwhelmingly passes bipartisan budget agreement
Updated at 6:28 p.m.
The House passed a plan to set the federal budget for the next two years, sending it to the Senate and bringing the Congress one step closer to avoiding a repeat of the October 2013 shutdown.
The budget deal, brokered by House and Senate Budget Committee chairs, Rep. Paul Ryan, R-Wis., and Sen. Patty Murray, D-Wash., was announced earlier this week. It ultimately passed with a sizeable bipartisan vote of 332-94, including 169 Republicans, a majority of the conference.
It will replace mandatory, across-the-board cuts from sequestration with a different set of spending cuts and non-tax revenue, including new fees on airline tickets. The agreement sets spending for the 2014 fiscal year at $1.012 trillion, including $63 billion of sequester relief and $85 billion of total savings. The result is about $23 billion in net deficit reduction.
Both Ryan and Rep. Chris Van Hollen, D-Md., the top Democrat on the House Budget Committee, stressed to their colleagues that they thought the deal was far from perfect.

"It is not the budget agreement I or many of my colleagues would have written but I do believe on balance, at the margin, it represents a small but positive step forward," Mr. Van Hollen said on the floor Thursday afternoon.

If it passes the Senate as well, Congress stands to return to a more normal process for the next two years instead of budgeting by emergency short-term measures every few months. But it also reopened deep rifts within the GOP that first appeared during the shutdown.
House Speaker John Boehner, R-Ohio, has spent the last two days laying into conservative groups who are warning members not to support the deal, especially after their role in crafting the failed Republican strategy to shut down the government in an attempt to defund the Affordable Care Act.

"They've lost all credibility," he said.

"They pushed us into this fight to defund Obamacare and to shut down the government. Most of you know my members know that wasn't exactly the strategy I had in mind," Boehner said. "The day before the government reopened one of these groups stood and said, 'well we never really thought it would work.'"

He threw his arms out and raised his voice for effect as he bellowed, "Are you kidding me?"

Boehner first lashed out at groups like Heritage Action and the Club for Growth in a press conference Wednesday after his conference met to discuss the budget deal. The groups were quick to tell members that their votes – a 'no' for the deal, they urged – would be recorded on a legislative scorecard.

Ryan, long a darling of the conservative movement for his budget blueprints that slashed spending and reshaped entitlement programs, admitted to being surprised by the flurry of criticism.
"We were a little caught off-guard that they came out against the agreement before we even reached an agreement, and so, one would like to think you will get criticized after people know what it is you're doing, not before they know what you're doing. So that was a little frustrating," he said on "CBS This Morning."

Defending his agreement on the floor Thursday afternoon, Ryan offered a rare moment of candor about his party's weakened bargaining position in Washington.

"Look I was part of the last presidential election. We tried defeating this president. I wish we would have," Ryan said. "Elections have consequences, Mr. Speaker, and I believe…to really do what we think needs to be done, we're going to have to win some elections."

"And in the meantime, let's try to make this divided government work. I think our constituents are expecting a little more from us," he continued.

The top three GOP leaders – Boehner, Majority Leader Eric Cantor, R-Va., and Republican Whip Kevin McCarthy, R-Calif. – all came to the floor during the debate to voice their support for the deal and encourage their colleagues to vote "yes."

"Is it perfect? Does it go far enough? No, not at all," Boehner said. "I think its going to take a lot more work to get our arms around our debt and our deficit but this budget is a positive, positive step in that direction. It's progress. Its doing what the American people expect us to do."

In the end, the Republicans who didn't support the bill didn't flock to the floor to pan it during the debate.
The GOP infighting largely overshadowed House Democrats' efforts to get an extension of emergency unemployment benefits in the bill. The benefits will run out on Dec. 28, and would have cost the government upwards of $25 billion to continue.

Democrat after Democrat implored their colleagues not to leave town without extending the benefits, though their pleas fell on deaf ears. The House leadership announced earlier in the afternoon that lawmakers would be able to go home after the vote, and Senate Majority Leader Harry Reid said the unemployment insurance would be the first issue the Senate takes up when it returns in January.

"It is unconscionable that the budget deal before us today does not extend unemployment insurance," said House Minority Whip Steny Hoyer, D-Md. Though he said the agreement was "better than the alternative," he spent most of his floor remarks talking about what the budget agreement didn't accomplish, including an increase in the debt ceiling (which will be necessary within a few months), a permanent "doc fix," legislation needed to amend Medicare reimbursement rates for doctors, or a full replacement of the sequester cuts. He ultimately voted "no."

Earlier in the day, House Minority Leader Nancy Pelosi, D-Calif., gave it her blessing -- albeit an unenthusiastic one – calling the bill "an OK thing to vote for."

It's still unclear how much Republican support the agreement will receive in the Senate, though opposition is growing by the day. Minority Leader Mitch McConnell, R-Ky., doesn't support it, as does much of the Republican leadership and the chamber's more prominent Republicans like Sens. Ted Cruz of Texas, Rand Paul of Kentucky and Marco Rubio of Florida.

When Ryan was asked on MSNBC about Rubio's statement that the budget deal would make it harder to achieve the American dream, Ryan suggested Rubio "read the deal and get back to me."
Thanks for reading CBS NEWS.
Create your free account or log in
for more features.