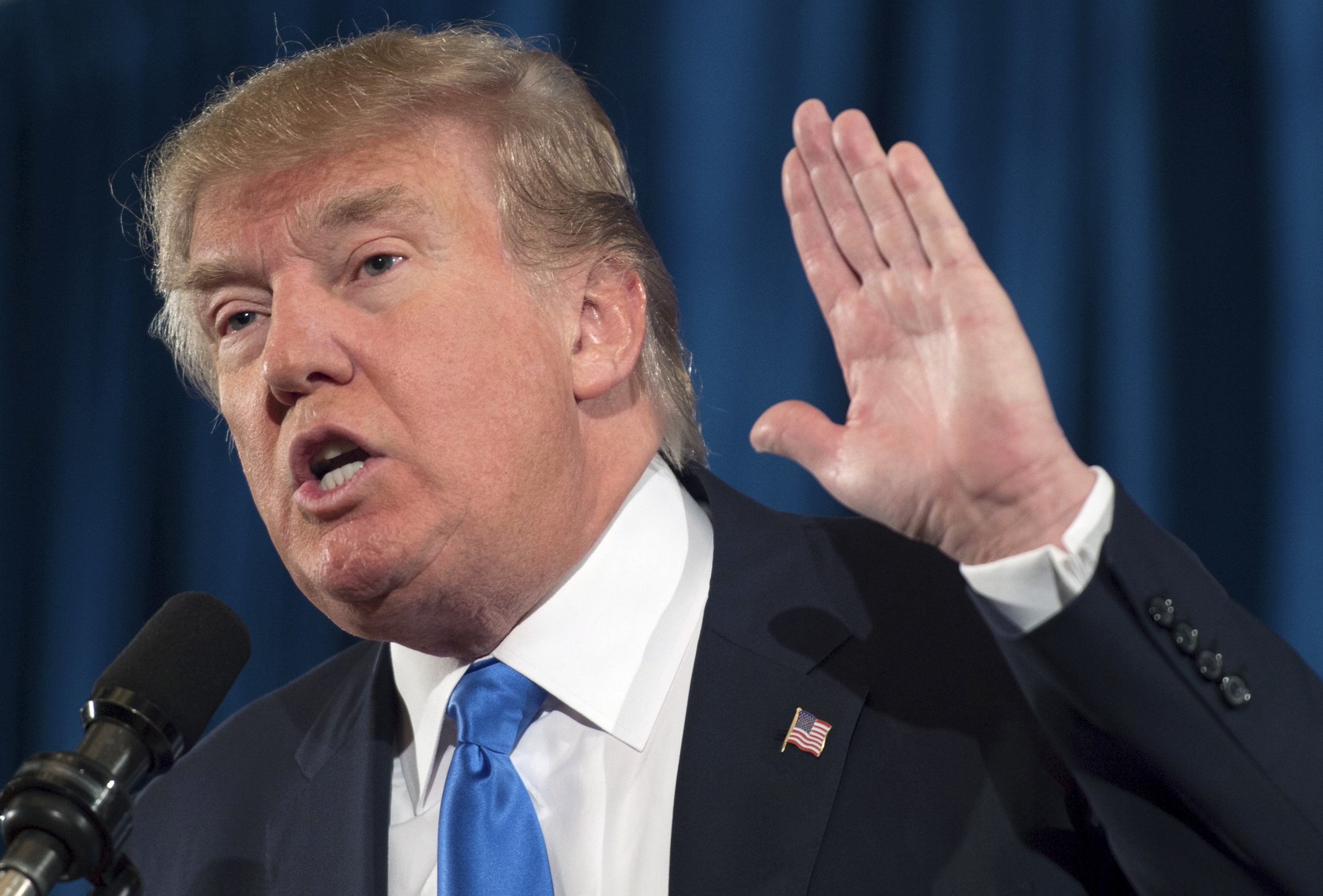 Hispanic Caucus to NBC: Disinvite Trump as SNL host
Hispanic lawmakers on Capitol Hill are calling on NBCUniversal to disinvite Donald Trump as the host of "Saturday Night Live" this coming Saturday.
"Be it resolved that the Congressional Hispanic Caucus calls upon NBCUniversal, Broadway Video, and SNL Executive Producer Lorne Michaels to disinvite Mr. Trump from hosting Saturday Night Live because racism is not funny," the Congressional Hispanic Caucus said in a statement Monday.
Individual lawmakers like Rep. Luis Gutierrez, D-Illinois, had already issued the same call as well as the National Hispanic Leadership Agenda and the California Latino Legislative Caucus.
The Congressional Hispanic Caucus said Monday that it had received assurances a while ago that Comcast and NBCUniversal would be committed to Latinos and diversity.
"Mr. Trump's racist remarks and his continued rhetoric demonizing Latinos and immigrants has created fear within these communities around the country, many of which are represented in Congress by Members of the Congressional Hispanic Caucus," the group said.
The caucus had slammed Trump in June after he launched his campaign and made disparaging remarks about immigrants from Mexico.
NBC announced in mid-October that Trump would host on Nov. 7 for the first time since 2004. The network had previously cut ties with Trump after his controversial comments about Mexican immigrants.
Mitt Romney, the 2012 Republican presidential nominee, recently said that Trump's remarks could come back to hurt him in the primaries or general election.
Thanks for reading CBS NEWS.
Create your free account or log in
for more features.