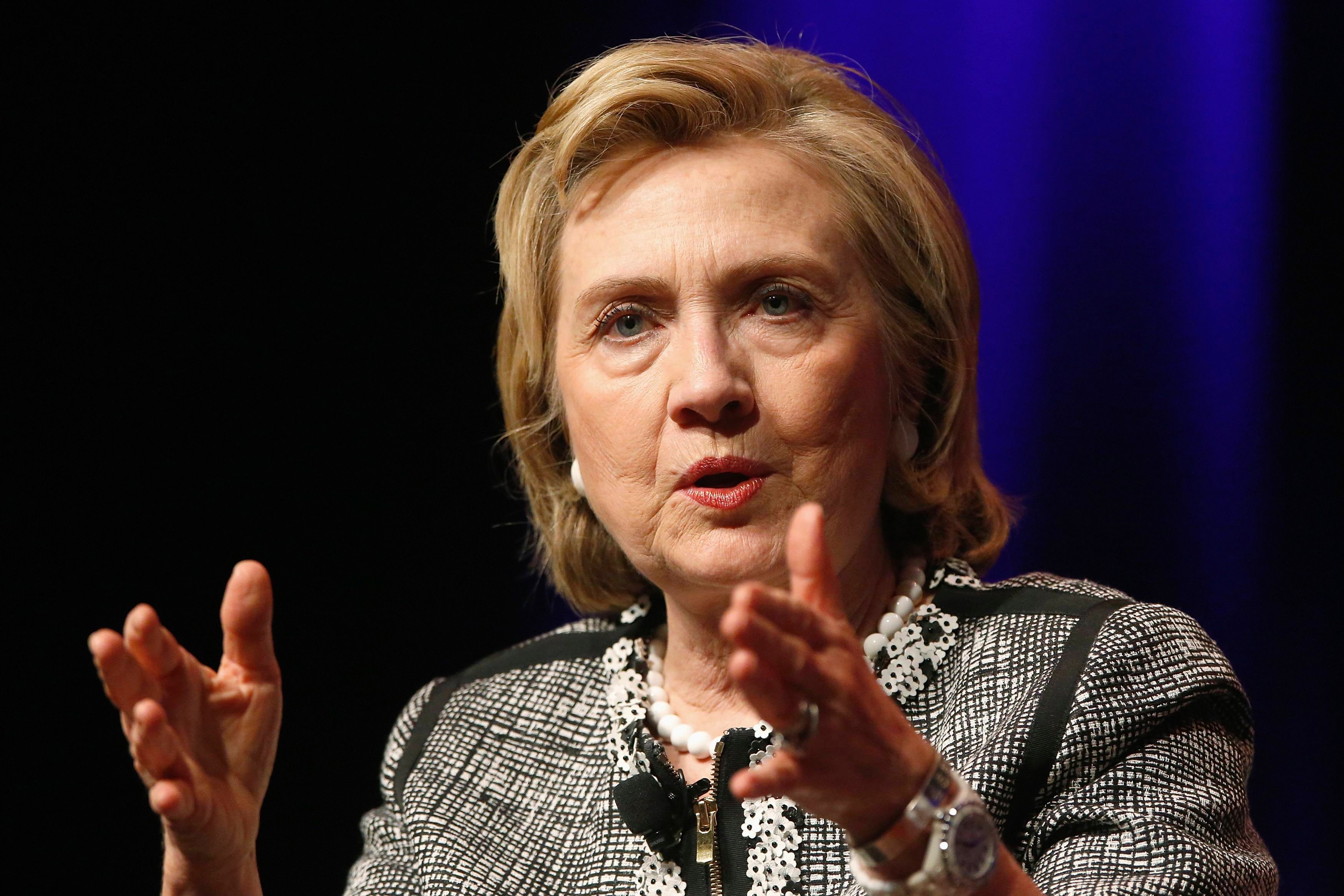 Hillary Clinton stands by her defense of 1975 rape suspect
Hillary Clinton asked to be removed from a 1975 rape case in which her client was accused of sexually assaulting a 12-year-old girl, the onetime Arkansas lawyer said recently, addressing for the first time fresh retrospective reproach for her defense of a man she's suggested was guilty.
"When I was a 27-year-old attorney doing legal aid work at the [University of Arkansas] where I taught in Fayetteville, Arkansas, I was appointed by the local judge to represent a criminal defendant accused of rape," she said when broached with the topic in an interview with British online network Mumsnet. "I asked to be relieved of that responsibility, but I was not. And I had a professional duty to represent my client to the best of my ability, which I did."
The Washington Free Beacon recently obtained audio from a 1980s interview with Clinton in which she concedes some admittedly disquieting information about how she was able to seize on loopholes to minimize the sentence of the suspect, 41-year-old Thomas Alfred Taylor. Though he faced 30 years to life in prison, Clinton negotiated a plea deal that sentenced him to just one year in county jail and four years of probation.
In a sworn affidavit aiming to coerce a psychiatric evaluation of the sixth-grade victim, Clinton during the case nearly 40 years ago called into question the girl's emotional stability, arguing she had exhibited "a tendency to seek out older men and engage in... fantasizing." She added, citing a child psychology expert that "children in early adolescence tend to exaggerate or romanticize sexual experiences and that adolescents with disorganized families, such as the complainant, are even more prone to such behavior."
But in the recording, Clinton indicated she believed her client was indeed guilty. Heard laughing, she said the polygraph test he managed to pass "forever destroyed my faith in polygraphs."
Grasping to cast Clinton - the early frontrunner for the 2016 Democratic presidential nomination - as someone far removed from the champion of women's rights around which she's molded her reputation as first lady, senator and secretary of state, some Republicans have rallied attention back to her handling of the case.
Todd Akin, whose 2012 Senate campaign was largely annihilated by his theory that women who are victims of "legitimate rape" shouldn't be exempted from anti-abortion laws because they're unlikely to become pregnant, last month lambasted as "incredibly hypocritical" Clinton's defense of a child rapist "she knew to be guilty." He added that by laughing while discussing the case, Clinton "de-legitimized the legitimate claims of the 12-year-old victim," and that she "slandered the victim to justify her tactics."
Clinton stood by her defense during her interview with Mumsnet: "When you're a lawyer you often don't have the choice as to who you will represent," she said. "And by the very nature of criminal law there will be those you represent you don't approve of. But, at least in our system, you have an obligation. And once I was appointed I fulfilled that obligation."
Thanks for reading CBS NEWS.
Create your free account or log in
for more features.