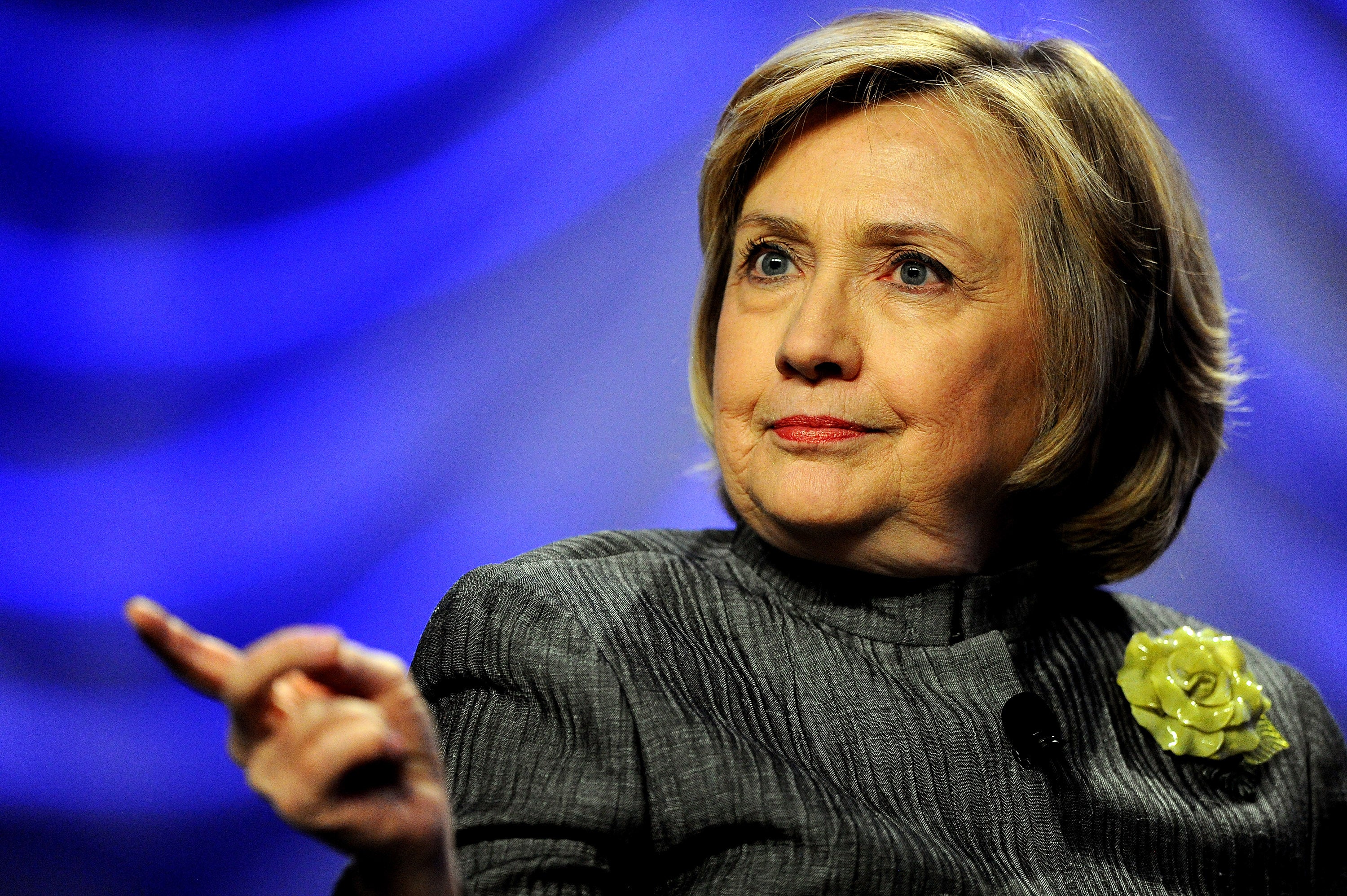 Hillary Clinton on 2016: "I have a decision to make"
Hillary Clinton for the umpteenth time is coyly chewing over the possibility of a 2016 White House run.
"I know I have a decision to make," the former secretary of state recently told People magazine about her status as early frontrunner for the Democratic presidential nomination. "But part of what I've been thinking about is everything I'm interested in, and everything I enjoy doing. And with the extra added joy of, 'I'm about to be a grandmother,' I want to live in the moment; at the same time, I am concerned about what I see happening in the country and in the world."
Former first daughter Chelsea Clinton announced in April she and her husband Marc Mezvinsky are expecting their first child later this year.
Opening her home to the press for the first time since the end of her husband Bill's presidency in January 2001, Hillary Clinton disclosed how she's chosen to pass the first "down time" she's had as a private citizen after consecutive stints as first lady, senator, top-tier presidential candidate, and secretary of state.
She and Bill "totally binge-watched the first season of 'House of Cards,'" Clinton said. Particularly appealing to them, she explained, was "a little bit of the, 'Oh my gosh, I can't believe we can just sit here and do this' - and 'We're only going to watch one episode... oh, let's watch another. OK well, we have time, we're not going anywhere, let's watch a third.'
"I know that sounds kind of devoid of content," Clinton conceded, but though she playfully bragged that she'd just slept until "probably 8 o'clock," she clarified she hasn't become some kind of couch potato: "It wasn't like I was just lying around trying to catch up on 20 years of lost sleep," she said.
Indeed, the dynasty matriarch hasn't fallen victim to idle hands. She's spent that past 16 months spearheading projects with the Clinton Foundation, delivering weighty speeches across the country, and gearing up to launch a book tour next week for her memoir "Hard Choices." Her continued public presence has only stoked the rampant speculation that she'll reprise her 2008 presidential bid in 2016.
On Wednesday, the "Ready for Hillary" Super PAC announced the undraping of "The Hillary Bus," which "will travel from coast to coast, channeling the enthusiasm around a potential Hillary 2016 candidacy to activate supporters in the 2014 midterms, while further building a grassroots army of supporters who are encouraging her to run and ready to help her win."
Still, just as clamorous as the calls for her to throw her hat in the ring are the mounting criticisms arguing she shouldn't.
Last month, Republican strategist Karl Rove suggested the 67-year-old Clinton was hiding grave health concerns more than a year after a concussion left her hospitalized: "Thirty days in the hospital? And when she reappears, she's wearing glasses that are only for people who have traumatic brain injury?" Rove said. "We need to know what's up with that."
Hot off that shaky narrative, some Twitter users on Wednesday began spurting wild hypotheses about just what Clinton's leaning against on the cover of her People profile. Though it's ostensibly a garden chair reasonably positioned next to the pool that serves as her backdrop, some - including the Drudge Report - theorized that it was actually a walker.
And then there's Monica.
Former White House intern Monica Lewinsky came out publicly for the first time this month in a Vanity Fair article in which she details her 1997 affair with Hillary's husband and then-President Bill Clinton. A recently released archive of correspondence, memos, and diary entries kept by one of Hillary Clinton's closest friends revealed the former first lady once referred to Lewinsky as a "narcissistic loony toon."
"I think everybody needs to look to the future," Clinton told People about the scandal, noting she hadn't read the Vanity Fair article. "I'm not going to comment on what did and didn't happen."
Thanks for reading CBS NEWS.
Create your free account or log in
for more features.