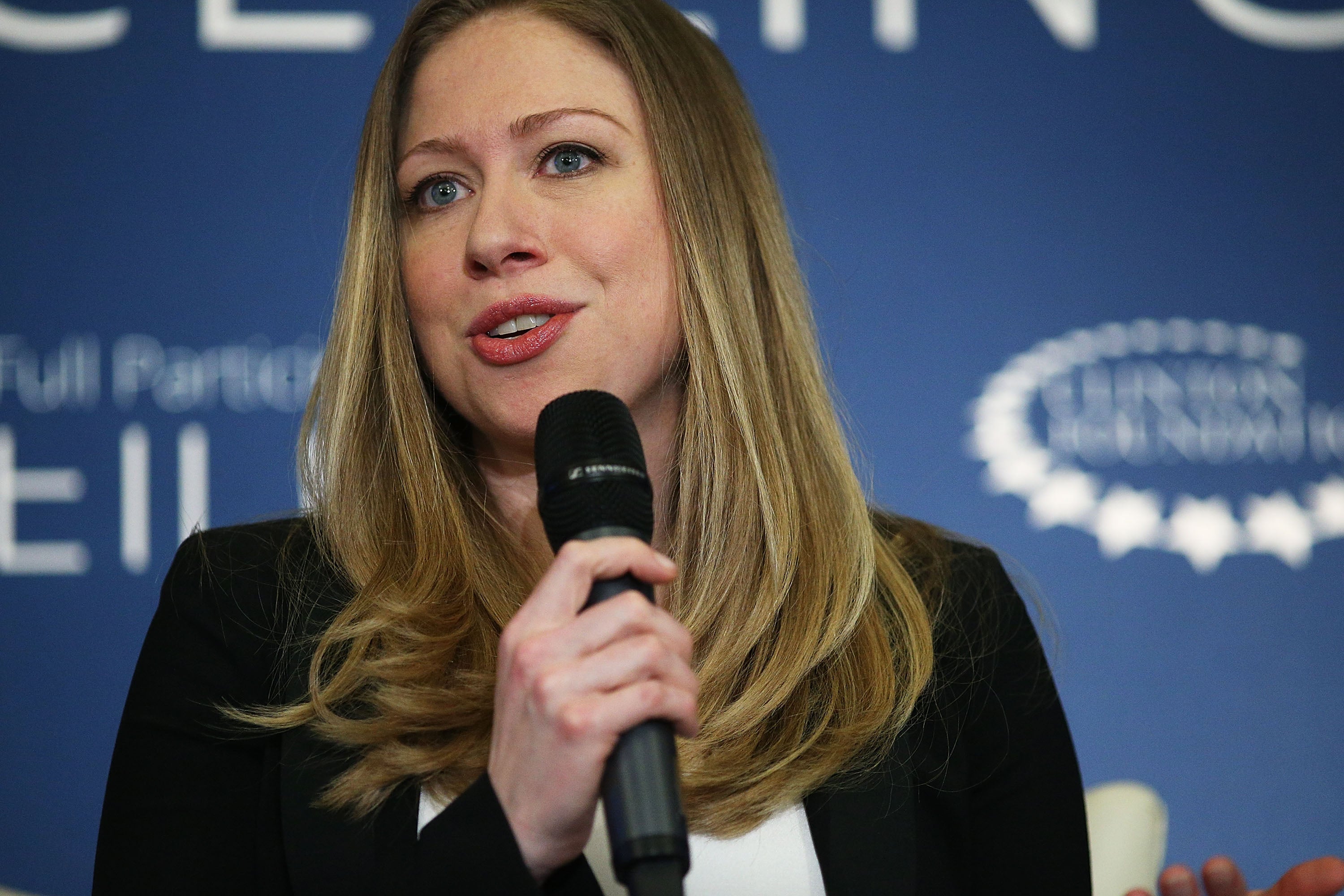 Chelsea Clinton: I'm pregnant
Chelsea Clinton, the daughter of former President Bill Clinton and former Secretary of State Hillary Clinton, announced on Thursday that she and husband Marc Mezvinsky are expecting their first child later this year.
Clinton was speaking alongside her mother at a forum for women and girls at the Lower Eastside Girls Club in New York City that was part of the Clinton Foundation's "No Ceilings: The Full Participation Project" initiative.

As the event wrapped up, Clinton had nearly finished making her closing remarks when moderator and actress America Ferrera began to speak again. Clinton interrupted her by saying she had one more announcement - that she has a child on the way.

"I certainly feel all the better whether it's a girl or a boy that she or he will grow up in a world full of so many strong young female leaders, so thank you for inspiring me and inspiring future generations including the one that we'll be lucky enough to welcome into our family later this year," Clinton said. "I just hope that I will be as good a mom to my child and hopefully children as my mom was to me."

Hillary Clinton is "really excited" about the pregnancy and that it makes the work she and her daughter are doing to promote women and girls "all the more important."


Chelsea Clinton, who is 34, married her husband in an August 2010 in a ceremony in Rhinebeck, N.Y. In an October 2013 profile in Glamour magazine, she joked that her mother "asks us about [having a baby] every single day."

Hillary Clinton, the former first lady, secretary of state and New York senator, is considering another presidential campaign in 2016. But she said on Twitter: "My most exciting title yet: Grandmother-To-Be!"

The former president also expressed his joy at he news, tweeting: "Excited to add a new line to my Twitter bio...grandfather-to-be! HillaryClinton and I are so happy for Chelsea and Marc!"









Thanks for reading CBS NEWS.
Create your free account or log in
for more features.