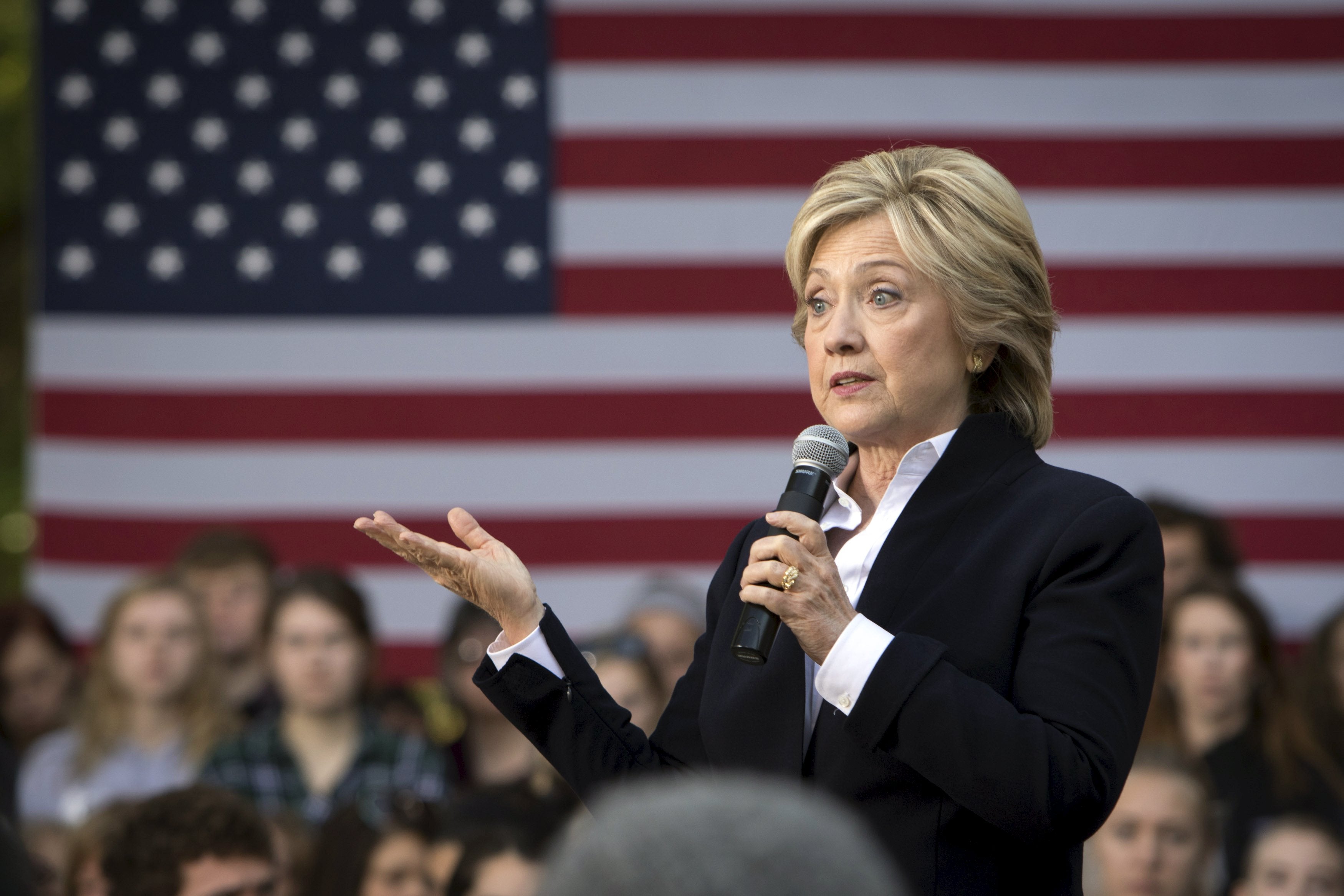 Hillary Clinton breaks with Obama on Trans-Pacific Partnership
Hillary Clinton said Wednesday she is "not in favor" of the Trans-Pacific Partnership (TPP), a massive free-trade deal that she had lauded while serving as President Obama's secretary of state.
"As of today, I am not in favor of what I have learned about it," Clinton said in an interview with the PBS News Hour, according to a clip released by the show.
Clinton said she doesn't believe the agreement will meet the "high bar" she has set of creating good American jobs, raising wages and advancing U.S. national security.
"I have been trying to learn as much as I can about the agreement but I'm worried. I'm worried about currency manipulation not being part of the agreement. We've lost American jobs to the manipulations that countries, particularly in Asia, have engaged in. I'm worried that the pharmaceutical companies may have gotten more benefits, and patients and consumers fewer. I think that there are still a lot of unanswered questions," Clinton said.
She also said that there are more things the U.S. can do at home to help raise wages and criticized Republicans for blocking "everything President Obama tried to do on that front."
Clinton is officially breaking with Mr. Obama, who says the deal "levels the playing field" for U.S. farmers, ranchers and manufacturers. Her chief rival for the Democratic nomination, Sen. Bernie Sanders, I-Vermont, has promised to help try to defeat the agreement in the Senate, saying it will "hurt consumers and cost American jobs."
That sets her apart from Vice President Joe Biden, who "supports the TPP agreement and will help pass it on the Hill," his office said, according to the Associated Press.
Another 2016 Democratic rival, former Maryland Gov. Martin O'Malley, weighed in, saying in a statement, "Wow! That's a reversal! I was against the Trans Pacific Partnership months and months ago...I believe we need to stop stumbling backwards into bad deals. Secretary Clinton can justify her own reversal of opinion on this, but I didn't have one opinion 8 months ago and switch that opinion on the eve of debates."
Clinton supported the North American Free Trade Agreement when her husband, former President Bill Clinton, signed it into law and advocated for TPP as secretary of state. Even after leaving the Obama administration, Clinton complimented the trade deal in her 2014 memoir, "Hard Choices."
"It's safe to say that TPP won't be perfect - no deal negotiated among a dozen countries ever will be - but its higher standards, if implemented and enforced, should benefit American businesses and workers," she wrote.
But she sounded less supportive once she began running for president.
In the interview with PBS, Clinton argued that trade agreements can often seem rosier on paper, citing one with South Korea that Mr. Obama inherited when he took office.
"I, along with other members of the cabinet pushed hard to get a better agreement. We think we made improvements. Now looking back on it, it doesn't have the results we thought it would have in terms of access to the markets, more exports, etcetera," she said.
Thanks for reading CBS NEWS.
Create your free account or log in
for more features.