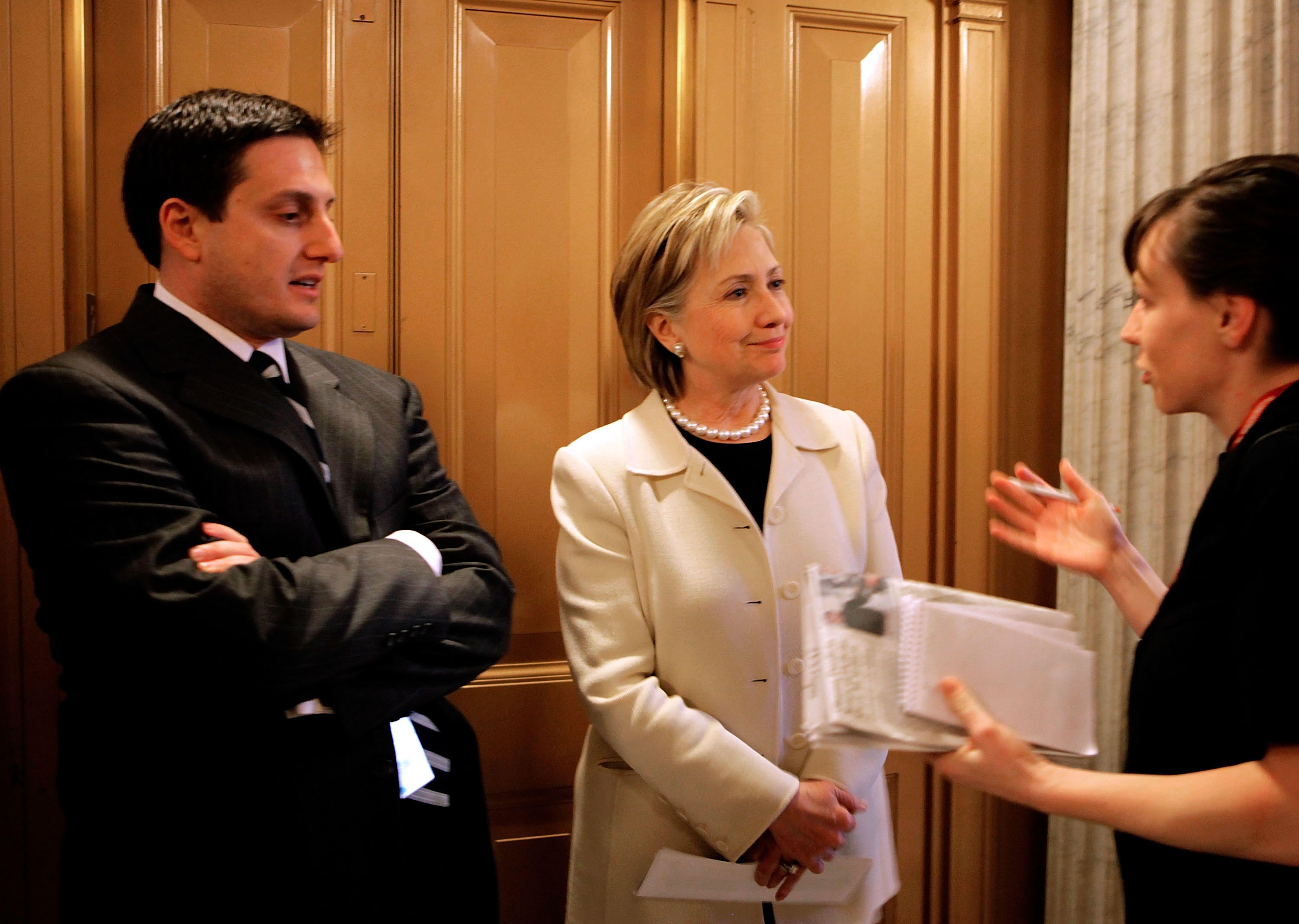 Top Hillary Clinton aide playing Donald Trump in debate prep
Mystery solved.
The question of who will be playing Donald Trump during Hillary Clinton's debate preparations is finally answered -- and unlike what the rampant speculation has suggested, the stand-in for the GOP nominee is not an A-list actor, a comedian, a "Shark Tank" investor or a member of the U.S. Senate.
Instead, it's longtime Clinton aide, Philippe Reines, CBS News' Nancy Cordes confirmed. The New York Times first reported the news.
Reines, who served as deputy assistant secretary of state under Clinton, is known in Washington circles for his bullish, combative personality -- traits that often mirror Trump's personal debate style.
In her book "Hard Choices," Clinton described her trusted aide as "passionate, loyal and shrewd."
"He usually knows what Washington's movers and shakers are thinking even before they do," the former secretary wrote. "And I can always trust him to speak his mind."
Reines faces a tough challenge in accurately portraying Trump. To reporters earlier this week, Jennifer Palmieri, Clinton's communications director, laid out the challenges in preparing for two possible Trumps.
"You're not sure who is going to show up," Palmieri said Wednesday. "He may be aggressive or laid back."
Trump, for his part, has said that he would not be involved in any extensive debate preparations.
"I don't want to present a false front," he told the Times last month. "I mean, it's possible we'll do a mock debate, but I don't see a real need."
The first presidential debate will be held at Hofstra University in New York this Monday, Sept. 26.
Thanks for reading CBS NEWS.
Create your free account or log in
for more features.