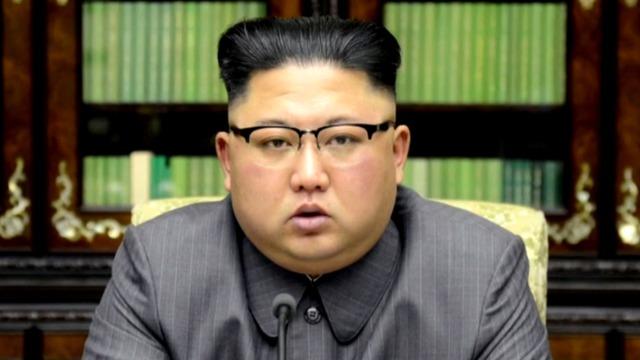 Here are North Korea's alleged human rights abuses
As President Trump meets with North Korean leader Kim Jong Un in Singapore this week, some critics hope he will bring up human rights — and fear the president might not require reforms as a part of any denuclearization agreement.
So far, the White House hasn't said in press briefings how highly the administration will prioritize such changes, or if it will at all. After meeting with top North Korean official Kim Yong Chol at the White House, Mr. Trump said the issue of human rights did not come up — and only said it "could" or "probably" would come up during his summit with Kim.
Then, on Saturday, asked by a reporter about whether he will raise the issue of North Korea's gulags — prison camps — Mr. Trump said all issues would come up at the summit.
So, what are the human rights abuses allegedly perpetrated by the North Korean regime, which Kim has led since 2011?
Human Rights Watch describes North Korea as "one of the most repressive authoritarian states in the world." It points out that the regime "curtails all basic human rights, including freedom of expression, assembly, and association, and freedom to practice religion. It prohibits any organized political opposition, independent media, free trade unions, and independent civil society organizations. Arbitrary arrest, torture in custody, forced labor, and public executions maintain an environment of fear and control."
A 2017 report by the International Bar Association estimates that the North is holding between 80,000–130,000 political prisoners, and these prisoners are being subjected to intense persecution. IBA's report cites gruesome evidence of crimes against humanity committed in North Korea's political prisons. According to the report, these include "systematic murder (including infanticide), torture, persecution of Christians, rape, forced abortions, starvation and overwork leading to countless deaths."
The IBA report describes specific incidents of prisoners tortured and killed for their religious affiliation. Officials, the report said, were told "to wipe out the seed of [Christian] reactionaries."
One prisoner's newborn baby, was killed and fed to guard dogs, the report says. There are horrific accounts of forced abortions, rapes, the starvation and overwork of child prisoners, with others beaten to death for, the report says, "failing to meet production quotas."
A 400-page United Nation Commission of Inquiry report released in 2014 declared the "gravity, scale and nature of these violations reveal a state that does not have any parallel in the contemporary world." North Korea declared the U.N. report a "fabrication."
Here are the crimes the U.N. commission claimed it found:
Extermination

Murder

Enslavement

Torture

Imprisonment

Rape

Forced abortions

Other sexual violence

Persecution on political, religious, racial and gender grounds

The "forcible transfer of populations"

The "enforced disappearance of persons and the inhuman act of knowingly causing prolonged starvation"

Moreover, the report placed responsibility for the existence of those alleged abuses squarely with the state.
"Crimes against humanity are ongoing in the Democratic People's Republic of Korea because the policies, institutions and patterns of impunity that lie at their heart remain in place," the report found.
In 2017, the U.N.'s Convention on the Elimination of All Forms of Discrimination Against Women expressed concern about its belief that North Korea engages in discrimination, stereotyping, non-criminalization of marital rape, trafficking, sexual harassment and violence against women, among other things.
The Christian group Open Doors U.S.A. ranks North Korea first among 50 countries for the worst persecution of Christians in the world, a place it has held for 16 years in a row.
During North Korea Freedom Week last month, the State Department issued a statement insisting the U.S. would continue to press the regime on its egregious human rights record.
"We remain gravely concerned and deeply troubled by these abuses. In tandem with the maximum pressure campaign, we will continue to press for accountability for those responsible," the State Department said in a statement.
Thanks for reading CBS NEWS.
Create your free account or log in
for more features.