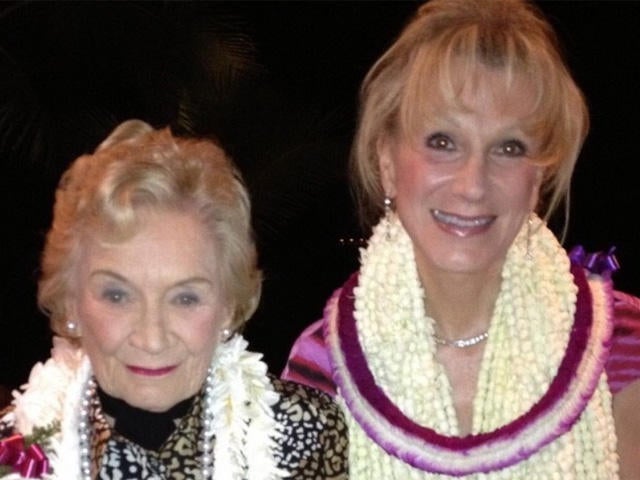 Hawaiian heiress, 91, marries longtime partner amid court battle
HONOLULU -- A 91-year-old Native Hawaiian multimillionaire heiress has married her longtime partner.
Retired Hawaii Supreme Court Justice Steven Levinson says he presided over the wedding of Abigail Kawananakoa and Veronica Gail Worth during a ceremony Sunday at his Honolulu home.
A marriage announcement said the two have been partners for 21 years, reports CBS Honolulu affiliate KGMB-TV.
The marriage comes amid a probate court battle over control of her trust, which is worth $215 million.
The court ordered that Kawananakoa's trust be managed by her longtime attorney, James Wright, KGMB says, adding that Kawananakoa fired Wright after the court decision, saying she was capable of managing her own affairs after recovering from an illness.
Wright was seeking a third party to manage the assets while the court determines how to move forward, the station reports.
Kawananakoa is considered a princess because she's a descendant of Prince David Kawananakoa, who was an heir to the throne of the Hawaiian Kingdom. She is the great-granddaughter of James Campbell, a sugar plantation owner and one of Hawaii's largest landowners.
Levinson says same-sex couples often ask him to perform their wedding ceremonies. Levinson is considered a champion of same-sex marriage for authoring a 1993 opinion that said denying marriage licenses to same-sex couples was discrimination.
Thanks for reading CBS NEWS.
Create your free account or log in
for more features.