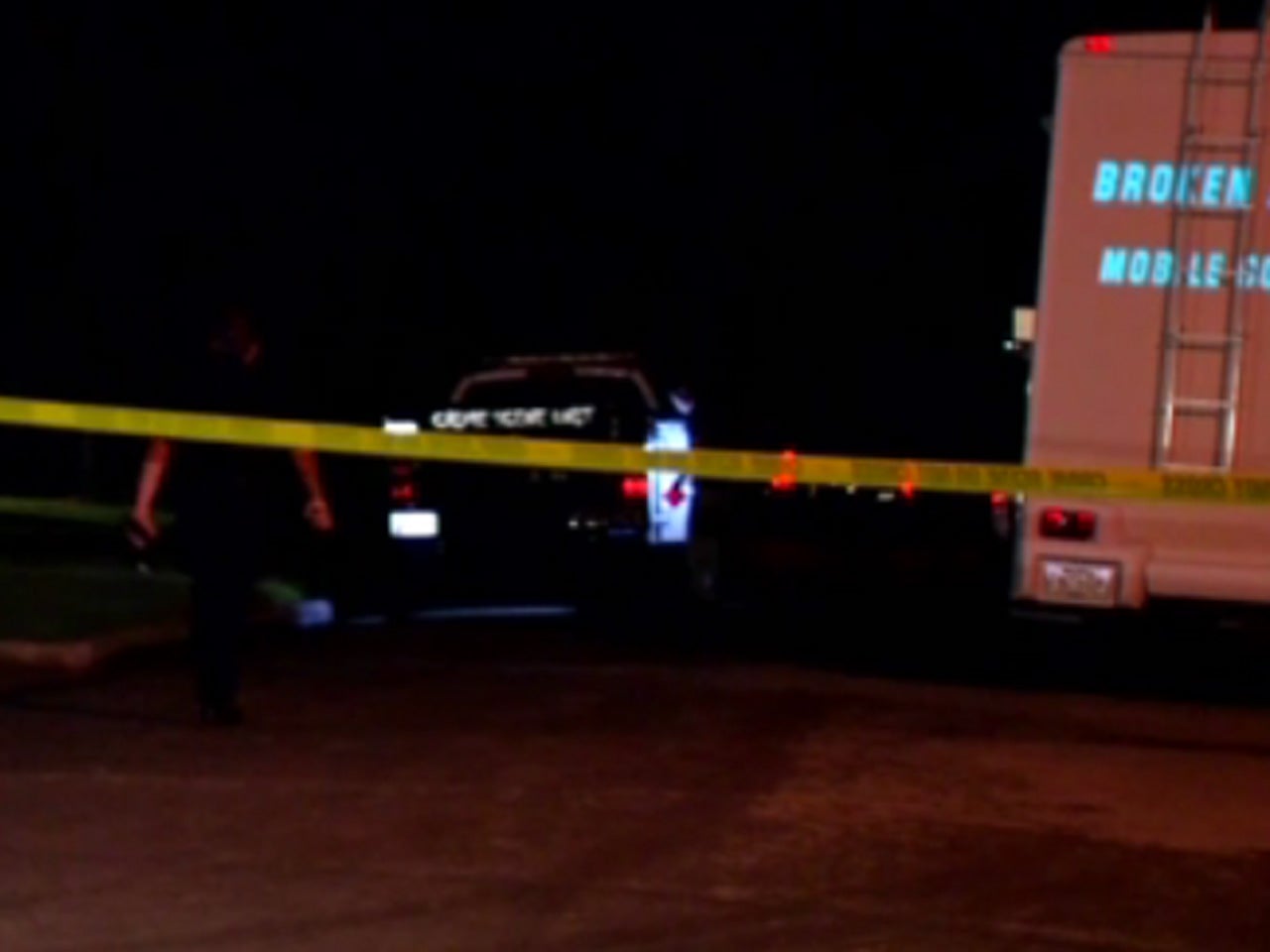 Gruesome scene at suburban Tulsa home
BROKEN ARROW, Okla. - Five people were found stabbed to death inside a well-kept suburban Tulsa home and two teenagers related to the victims were taken into custody after a police dog tracked them down.
Police Sgt. Thomas Cooper said officers were summoned to a Broken Arrow subdivision about 11:30 p.m. Wednesday for what he described as an unknown problem. Police found five bodies inside the home, plus a young girl in critical condition and another child who did not appear to be wounded, Cooper said. The unharmed child was transferred to state custody.
Sources told CBS Affiliate KOTV that the girl suffered multiple stab wounds.
Cooper said Thursday morning that the dead included adults and children and that they were all related, though he did not explain how.
Two male relatives, ages 16 and 18, were taken into custody after a tracking dog followed their scents, Cooper said.
"It appears that the two suspects fled out the door sometime during our arrival. We had a canine track and they were apprehended," Cooper said.
Broken Arrow is on the Arkansas River just southeast of Tulsa and the home is in a well-established neighborhood surrounded on three sides by the Indian Springs Country Club.
Property records showed the home sold for $245,000 in 2007, and Tulsa County tax records show it was among the larger and most-expensive homes on the block.
Helen Hoagland, who has lived in the subdivision for 42 years, said two parents and five children lived in the home, and said she would sometimes see the mother walking with several children. Hoagland said the children were home schooled and that the mother kept them on a tight leash.
Hoagland said the children used to help decorate the neighborhood's entrance each Christmas, but that they stopped taking part a few years ago.
"We just have a great neighborhood. That's just crazy; it's absolutely crazy," Hoagland said as she watched police work the crime scene before dawn.
Broken Arrow, a popular Tulsa suburb with a population of about 103,000, doesn't have many killings, Cooper said.
"We're a relatively safe area. We don't experience a lot of homicides," Cooper told Tulsa television station KJRH. "We average one or two every couple of years, so obviously a crime like this is unprecedented for our area."
Thanks for reading CBS NEWS.
Create your free account or log in
for more features.