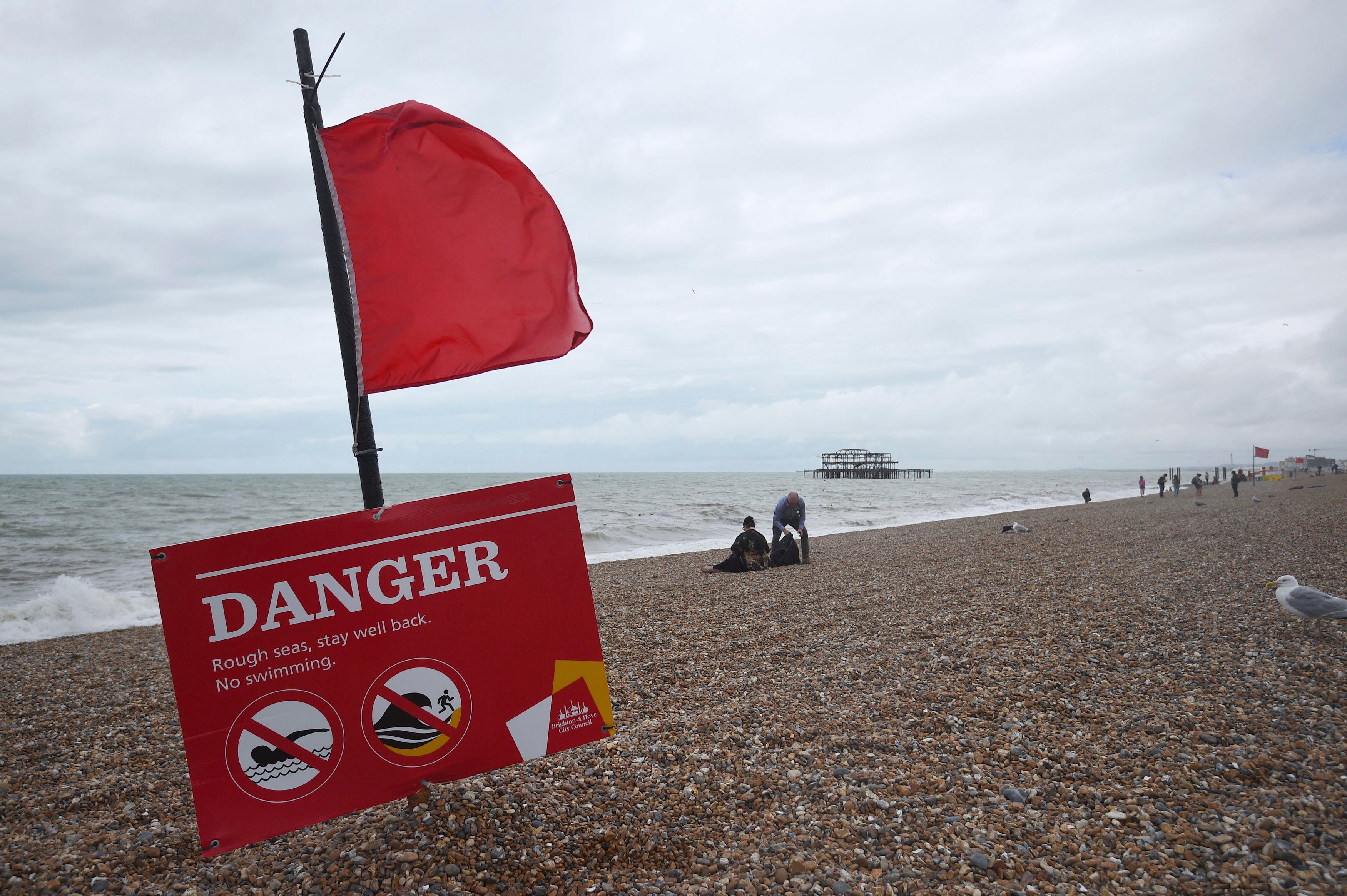 Groom saves drowning boy while taking wedding photos on beach
Zac and Cindy Edwards had just tied the knot in an intimate ceremony on Orange Beach in Alabama on Sunday, when the mood drastically changed.
"We had the wedding, it was beautiful, and we went down to the water to take pictures," Edwards told CBS News. "A lady said, 'Hey, that guy is having problems getting back to us.'"
Edwards looked out into the ocean and saw a boy struggling to swim in the strong current.
Edwards, a member of the U.S. Coast Guard and an experienced swimmer, knew he had to do something — so did his wife. "We both looked out at him, we looked at each other and she said, 'Go get him,'" Edwards said.
Edwards took off his shirt but said there was no time to do anything else. Someone handed him a boogie board, and he immediately jumped into the water.
Another woman was already trying to make her way to the boy, who was about 100 yards out, Edwards said. Eventually, the two reached the boy, who Edwards later learned is going into his senior year of high school.
"I swam up to [the boy] and I had my pants on, so it was hard," Edwards said. "He said, 'I can't breathe, I can't breathe.' The other lady beside us was encouraging him, saying, 'You're doing great.'"
There were red flags on the beach at the time, a signal that no one should be swimming. People did not heed that warning, and Edwards said the lifeguards were out on another rescue, so he and the boy had to wait.
"I knew the lifeguards would eventually come," Edwards said. "They came up on a jet ski with a sled ... so [the lifeguard] backed up into us and I was able to push the young man onto the sled and held on as the jet ski pulled us back in." The woman who also swam out to help the boy was brought back to shore by lifeguards as well.
Edwards said when he returned to the beach, his bride ran toward him. "I was bleeding, so I didn't want her to get close to me, because she looked amazingly beautiful."
Edwards suffered a nose bleed during the rescue, and the boy's mom gave him a towel. She thanked Edwards profusely, and invited the couple to her son's graduation party, which Edwards says he plans on attending.
After the rescue, the couple headed down the road to their wedding reception. They were planning on staying at a hotel on the beach, so he had a pair of board shorts, which he wore to greet his guests.
The groom says what happened didn't hit him until later that night, when the wedding festivities were over. "It wasn't until I saw my wife sleeping that I realized what had happened. And I broke down," Edwards said. "The most important thing is we made it back to my wife and kids — we have six kids, like the Brady Bunch."
Thanks for reading CBS NEWS.
Create your free account or log in
for more features.