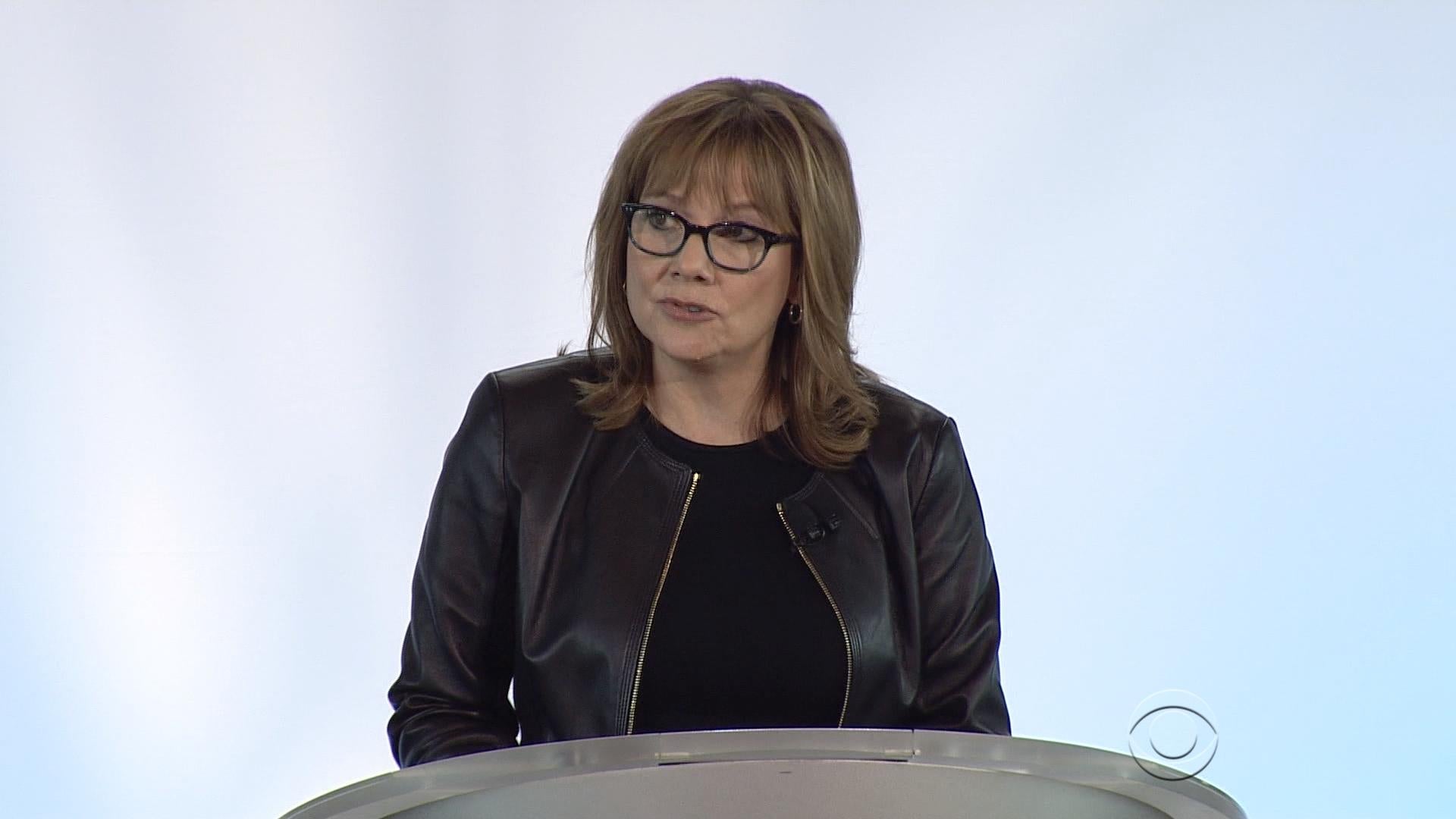 GM CEO: "I wish I could turn back the clock"
General Motors will write a check to fend off criminal charges over a bungled recall blamed for more than 100 deaths -- $900 million to settle the federal charges and another $575 million to settle civil lawsuits.
Criticism rained on the Justice Department because while GM admitted it concealed a fatal flaw. No one will be prosecuted.
Laura Christian believes someone at GM should have gone to jail. Her 16 year old daughter Amber died in a Chevy Cobalt 10 years ago. GM spent the next decade denying there was any safety issue with a faulty ignition switch. The company has agreed to pay compensation for 124 deaths and 275 injuries.
"I just feel bad for all the other parents out there... that never will feel they have received true justice," Christian told CBS News.
The ignition switch could be bumped or jarred, moving it from the run to accessory or off position. That shuts the car off, disabling vehicle safety systems including airbags. GM admits several of its employees knew about the problem, and that people might have died as a result, but drivers were never warned and no recalls were issued, until February of last year. Despite that evidence, the Department of Justice says that is not enough to charge any individual with a crime.
When pressed on why criminal charges are not being pursued, U.S. Attorney Preet Bharara told CBS News, "We apply the laws as we find them, not as we wish they would be. It's not the case that it's actually a crime to put a defective vehicle into the system."
GM's CEO Mary Barra said at an employee town hall Thursday afternoon, the company is committed to change from the inside.
"I have said many times I wish I could turn back the clock. If we could we would but the only thing we can do is make sure we respond in the right way and we have done that in the case and we continue to do so in everything," Barra said.
Two U.S. senators have proposed legislation that would make violations of car safety standards a crime. Lobbyists for the auto industry, including GM, have fought that in the past.
Thanks for reading CBS NEWS.
Create your free account or log in
for more features.