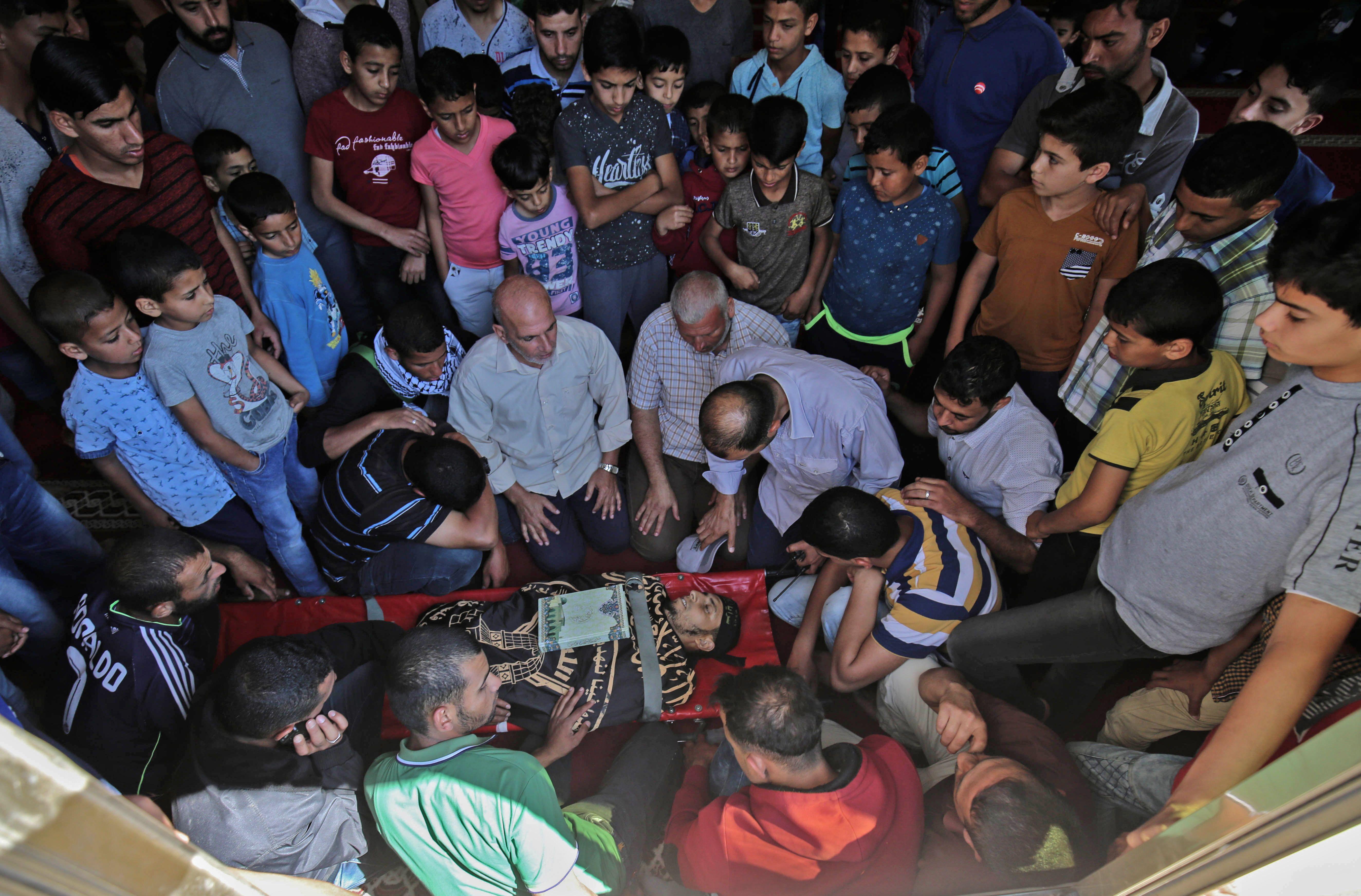 Palestinians bury dead after Gaza-Israel border clashes
The leaders of deadly anti-Israel protests in the Gaza Strip said Tuesday was a day for funerals. The White House has blamed the radical Palestinian group Hamas, which governs Gaza, for the deadliest day of violence in nearly four years, and the United Nations has condemned the violence.
At Martyr's Cemetery in Gaza, Palestinians buried the people killed in Monday's protests along the Gaza-Israel border, which were aimed at Israel's blockade of the Palestinian territory and the controversial relocation of the U.S. Embassy to Jerusalem, reports CBS News' Holly Williams. According to officials in Gaza, the death toll went over 60 on Monday -- a stunning loss of life which includes several children.
There was confusion over the death of a baby girl on Tuesday. The family of Leyla Ghaben initially said the nine-month-old was killed by tear gas inhalation after ending up near the protests due to a mix-up, but on Tuesday a Palestinian doctor, who wished to remain anonymous, told the Associated Press that the baby girl had preexisting conditions which may have contributed to her death. The Gaza Health Ministry included her life among those lost during the protests.
At least six other children were among the dead on Monday.
Most of the dead were killed along the border fence that separates the tiny, poverty-stricken Gaza Strip from Israel, where tens of thousands of Palestinians held angry demonstrations on Monday, furious over the U.S. Embassy's move to the contested city of Jerusalem. Israel responded with deadly force; live ammunition aimed at those it says got too close to the fence.
The Palestinians hope East Jerusalem will one day be their capital -- if they ever get their own state -- and they are furious over what they say is America's bias toward Israel.
"We don't have any other method that we could use," Hakam Abushanab, a financial analyst who joined the protests, told CBS News. "Dying here is the only way."
The Israeli military said it also launched airstrikes Monday targeting a camp run by Hamas. Israeli media reported that Israel had threatened to assassinate Hamas leaders if the violent protests continue.

There were more protests planned for Tuesday to mark the 70th anniversary of what Palestinians refer to as an-Nakba, or "the catastrophe," the day marking the founding of the state of Israel in 1948. There were, however, some demonstrators who showed up at the border fence again on Tuesday. There were no immediate reports of injuries.
Thanks for reading CBS NEWS.
Create your free account or log in
for more features.