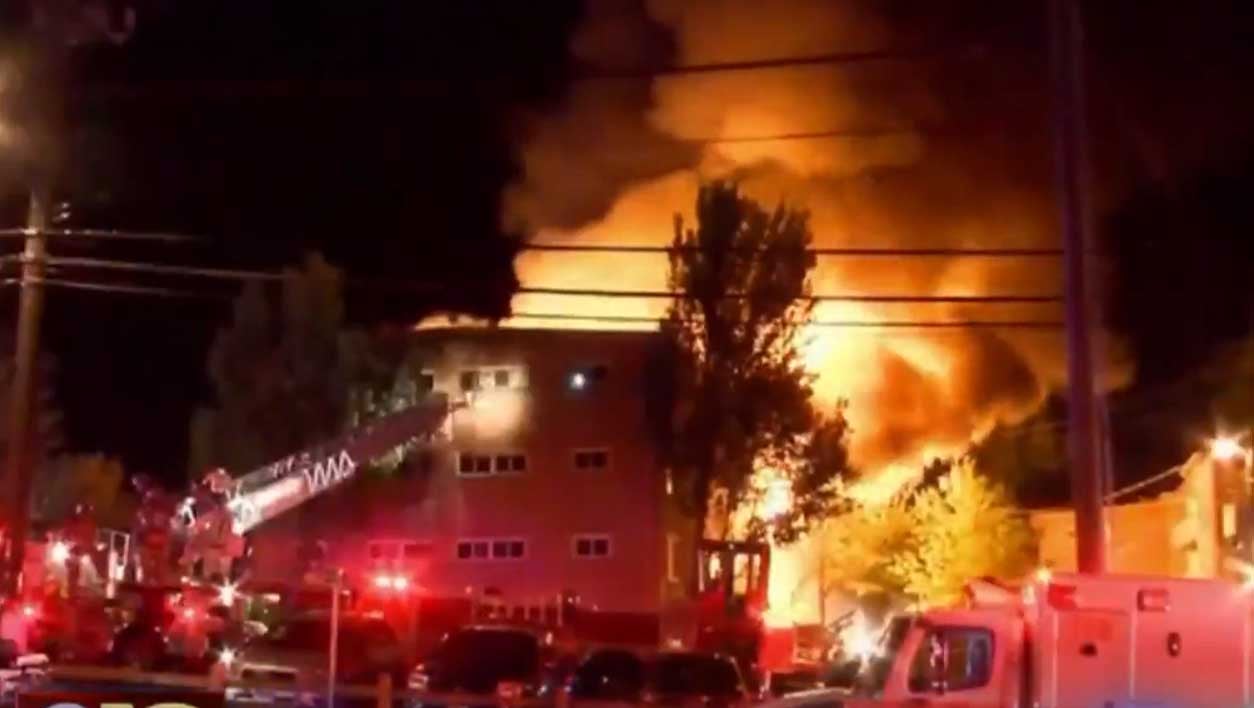 Gas smell reported weeks before deadly explosion at Maryland apartment
SILVER SPRING, Md. -- Someone called 911 to report the smell of gas at a Silver Spring apartment complex weeks before an explosion rocked the same complex on Wednesday night, killing at least three people and injuring dozens more, Montgomery County officials confirmed on Thursday to CBS Baltimore
So far, authorities have found three unidentified victims in the rubble of the blast and subsequent fire. About 34 others, including three firefighters, were hospitalized afterward for treatment, officials said in a news release.
Additional bodies will likely be found in the debris of an apartment explosion and fire in Maryland that has already claimed three lives and injured more than 30 people, police said Friday.
Montgomery County Assistant Police Chief Russ Hamill declined to say at a news conference how many people may still be unaccounted for in the explosion, which happened late Wednesday night.
The county's acting fire chief, David Steckel, said Friday that the recovery process has been slow because of how badly the building was damaged. "The building still presents as a collapse hazard, which is a dangerous situation for the personnel," Steckel said. "The movement of debris itself presents a challenge. Every time you move something, it has the possibility to impinge the integrity of the structure so we have to be careful and methodical."
Many of those initially reported missing in the wake of the blast have since been located at area hospitals or with loved ones, Hamill told reporters at a news briefing. An undetermined number of others remain unaccounted for and are not believed to have survived.
"Tragically, that doesn't seem that that's a possibility at this point," Hamill said.
First responders flooded the scene just before midnight after an off-duty police officer heard sounds that led him to the Flower Branch Apartments, where he found some units going up in flames and part of the building collapsing.
Many of those living at the complex speak little English, but translators on hand helped them describe the chaos and the aftermath. "When I heard the explosion, from the top part, everything came down on me and that's how I was trapped," recalled resident Maria Deperla.
It's not yet clear what exactly caused the building to burst into flames, though investigators suspect the fire was fueled by natural gas. Officials told WJZ's Rick Ritter someone made a 911 call July 25, complaining about the odor of gas in the building.
There are as many as seven people missing and unaccounted for following the blaze. Authorities are urging those who have information about these people to call the county's 311 line.
About 100 residents displaced by the fire are being held out by the American Red Cross.
Thanks for reading CBS NEWS.
Create your free account or log in
for more features.