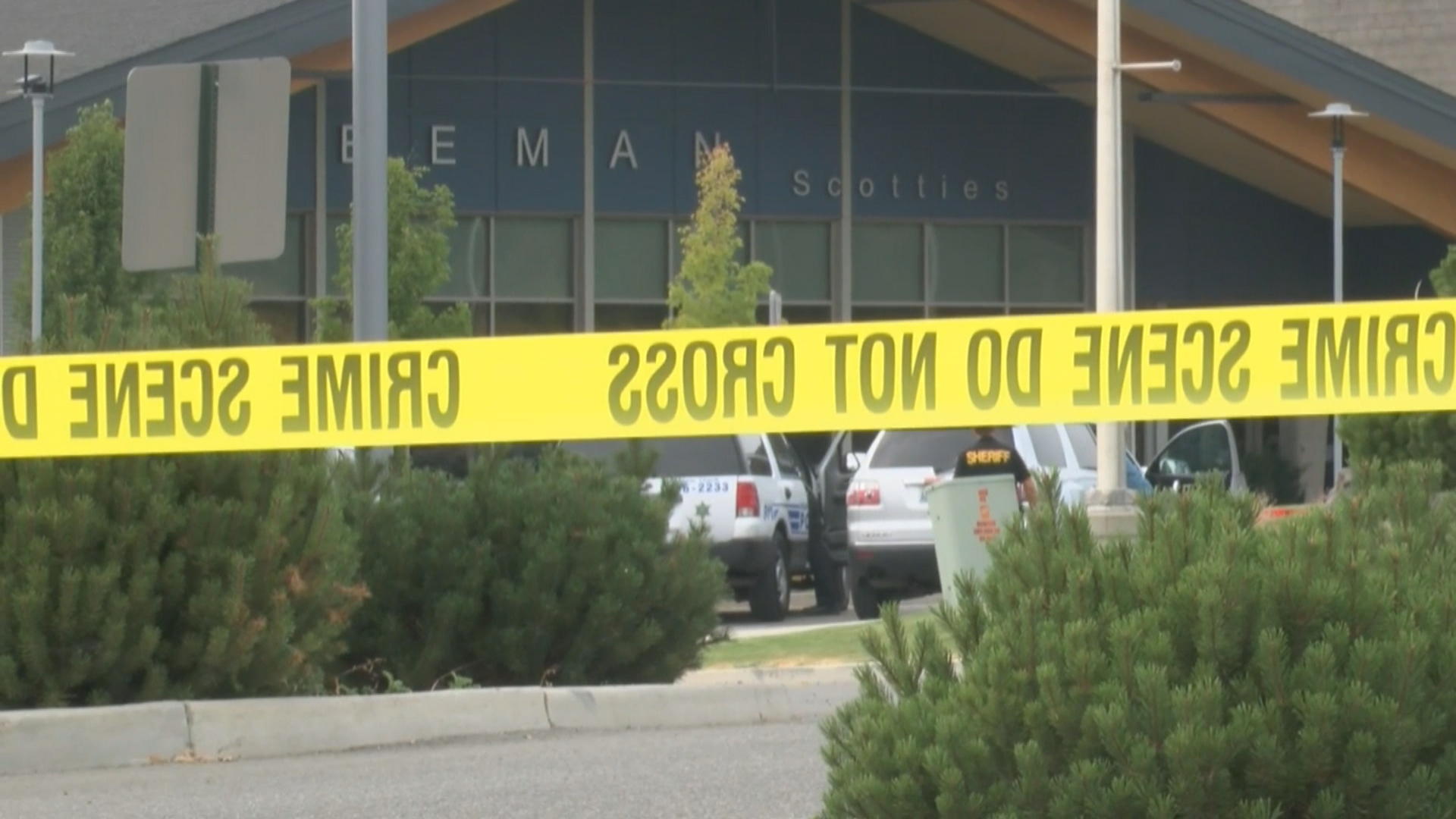 Freeman High School shooting: Suspect said he was bullied, police documents say
ROCKFORD, Wash. --The student accused of shooting a classmate to death at a Washington state high school Wednesday and wounding three others told investigators he had been bullied and wanted to teach people "a lesson," according to court documents released Thursday.
The documents identify the suspect as sophomore Caleb Sharpe, 15. Sharpe allegedly came to Freeman High School in the tiny town of Rockford, south of Spokane, Wednesday morning armed with a rifle he hid in a large duffel bag and a pistol he carried in his coat pocket, a probable cause affidavit says. He later told investigators he got the weapons from his father's gun safe.
The documents say Sharpe took the bus to school and went to a second floor hallway where he took out the rifle and attempted to load it, but it jammed. He took out the pistol, and that's when he was confronted by victim Sam Strahan, who told him something to the effect of, "I always knew you were going to shoot up the school" and "You know that is going to get you in trouble."
Sharpe allegedly shot Strahan in the abdomen, and when the boy bent over, he shot him again in the face, the documents say. Strahan was later pronounced dead.
Witnesses described a panicked scene when shots rang out, with bullets hitting the ceiling and students screaming and running down the hallway. The documents say Sharpe then fired down the hallway, wounding three other students.
A teacher told investigators Sharpe then surrendered to a school janitor, who approached him and ordered him to lie on the floor, the documents say. A school resource officer who was at a nearby middle school ran towards the gunfire without waiting for backup, a sheriff said, and helped the janitor take the gunman into custody.
Spokane County Sheriff Ozzie Knezovich confirmed at a Thursday press conference that the rifle was an AR-15.
"Thank God that he had jammed that AR-15 up so badly that it was not going to function," Knezovich said.
The sheriff hailed the actions of Strahan, the responding officer and the custodian as courageous and said they prevented more bloodshed.
"That young man who gave his life stepped into the breach that we as a society have created to save his fellow classmates," said Knezovich.
A sheriff has hailed the custodian's actions as "courageous" and said they prevented more bloodshed. The three wounded students, all teenage girls, have not been identified. Doctors said Wednesday they were expected to recover.
In an interview with detectives, Sharpe allegedly told detectives he had been bullied and was under the care of a school counselor for suicidal thoughts. He said he was picked on by Strahan, but said he didn't target him specifically. He also said he didn't target the three victims who were wounded.
"Instead, he'd come to the school to teach everyone a lesson about what happens when you bully others," the documents say.
A friend told detectives Sharpe bragged about owning multiple pistols, said he makes improvised explosive devices out of chemicals and said his dad buys guns for him. In an interview with detectives, Sharpe's father said the boy had the combination to a gun safe, which is likely where he got the guns.
Sharpe's mother said she found a suicide note on a counter inside the family's home, written by her son over a week ago.
CBS News' Mireya Villareal reports Sharpe recorded a series of disturbing YouTube videos in which he's seen firing guns. In one, the suspect and a friend display several guns, including what appear to be airsoft weapons and one actual rifle, and act out a scenario where they search for an imaginary neighborhood drug dealer.
In one video, Sharpe pretends to shoot a friend before going inside to play a video game, Villarreal reports. Classmates told local media they knew he had an assault rifle because of the videos.
Besides the videos showing guns, the suspect had brought notes earlier in the school year saying he was going to do "something stupid" and might get killed or jailed, according to classmate Michael Harper.
Some students alerted counselors, the 15-year-old sophomore told The Associated Press, but it wasn't clear what school officials did in response. Calls to the school were not returned.
Harper said the shooter had many friends, calling him "nice and funny and weird" and a huge fan of the TV show "Breaking Bad." He also said the suspect focused on other school shootings.
"He watched a lot of school shooting documentaries," Harper said.
Luis Prito, an assistant football coach at Freeman High, called the shooting devastating.
"This is a real close-knit community," he said of the town of about 500 people near the Idaho border.
Classes are canceled at Freeman High School the rest of the week.
Thanks for reading CBS NEWS.
Create your free account or log in
for more features.