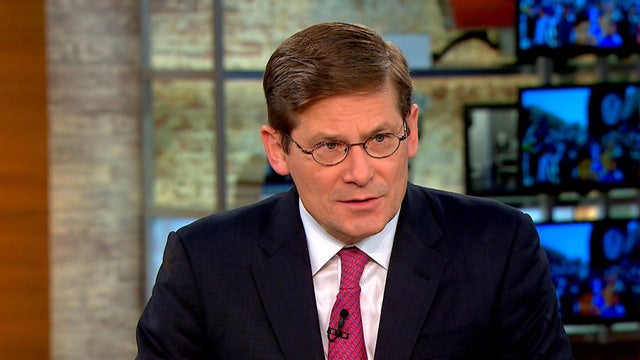 Ex-CIA insider: July 4 terror alert is "nothing routine"
Warnings like Friday's advisory of potential attacks against the U.S. during the Fourth of July weekend are routine, says CBS News senior security contributor Michael Morell, but said "there's nothing routine about this particular one to me."
"I wouldn't be surprised if we're sitting here a week from today talking about an attack over the weekend in the United States. That's how serious this is," Morell said Monday on "CBS This Morning."
The former CIA deputy director said the FBI and Department of Homeland Security's recent bulletin resonated with him for two reasons. One note for concern, he said, is the large number of people who align themselves with the Islamic State of Iraq and Syria (ISIS).
"There's been about 50 people in the last 12 months who have been arrested in the United States for being radicalized by ISIS, wanting to go fight there or wanting to conduct an attack here," Morell said.
He's also worried about ISIS' "call to arms" for attacks against the terror group's enemies during Ramadan.
Since January 2015, there have been 24 ISIS-linked plots against Western targets -- an increase from 19 in all of 2014.
Last week, the world saw three separate attacks in one day, in Kuwait, Tunisia and France. Morell said those violent acts represent the different ways ISIS poses a threat.
"In Kuwait I think what we're going to find is that ISIS actually sent this guy from Iraq and Syria to conduct this attack. That's one threat they pose, sending people at us. In Tunisia I think we're going to learn that this guy is part of a group that has now aligned itself with ISIS. That's another way they threaten us. And then in France, it's just self-radicalization, right?" he said.
Following the attack in Tunisia, where at least 15 British residents were among the 38 people killed, Prime Minister David Cameron promised a "full-spectrum" response to ISIS extremism. As he and other world leaders continue to prevent attacks in their own countries, Morell said it's time to pick up the pace against ISIS.
"I think a big part of their sales pitch is 'how successful we are.' They've got the momentum. It's time to take the momentum away from them and I think we'll reduce the radicalization," he said.
But, as he has before, Morell noted it's very difficult to catch homegrown terrorists because "they're being radicalized in their bedrooms and their basements."
"On the internet. ISIS is telling them, 'Don't tell anybody about our conversations.' It's very difficult to see them until they take action to do something, right? Buy tickets to Iraq or Syria, buy weapons, buy explosives, right? That's where you catch these guys," Morell said.
Thanks for reading CBS NEWS.
Create your free account or log in
for more features.