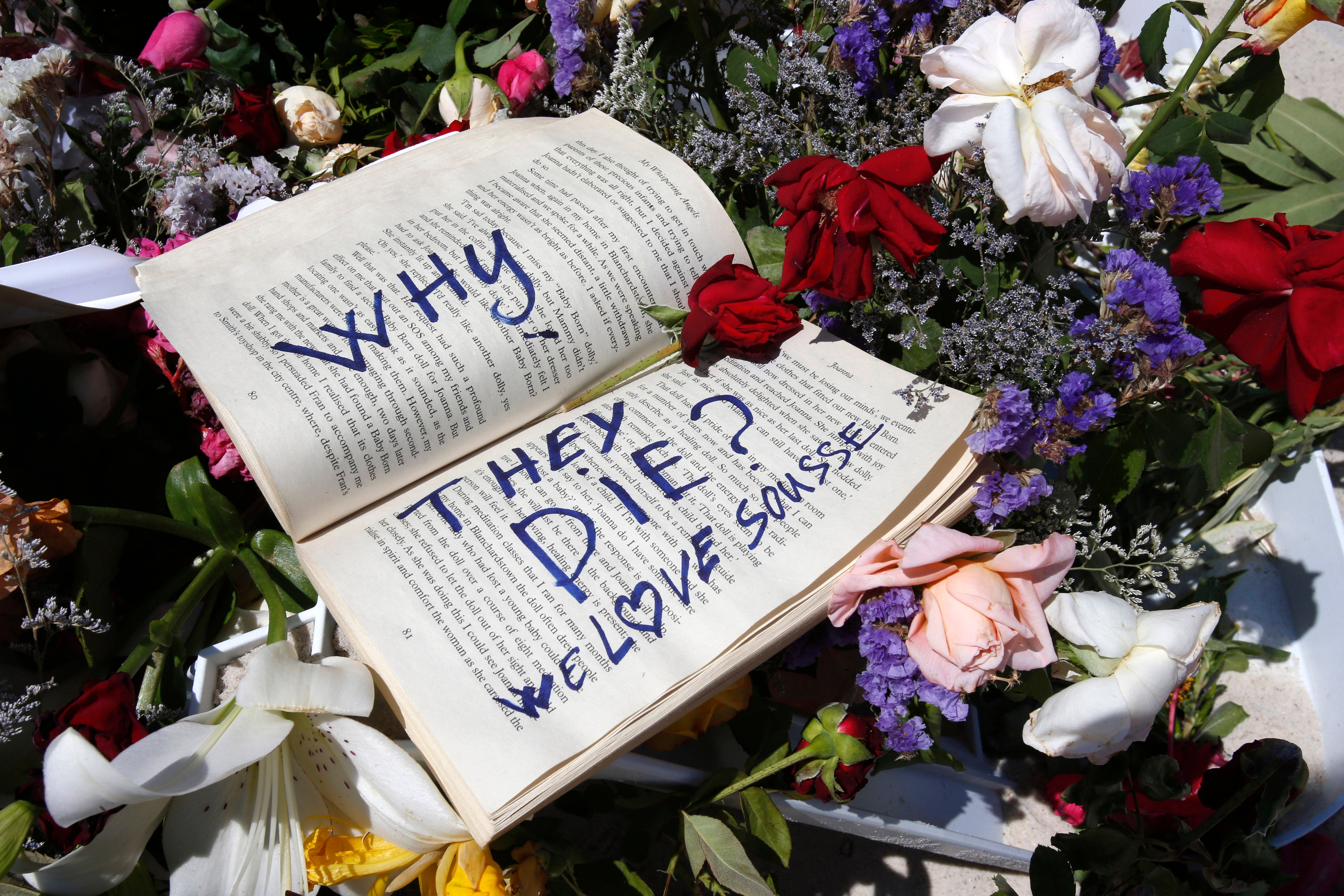 Drama of Tunisia massacre caught on camera
Dramatic new video has revealed the choas caused by a gunman's deadly Friday attack on tourists in Sousse, Tunisia, reports CBS News correspondent Charlie D'Agata.
Cell phone video shot by a hotel employee shows that after Seifeddine Rezgui ran out of targets on the beach, he entered the hotel grounds to hunt for more victims.
Risking his own life, the employee followed Rezgui to the beach.
In the video, staffers are heard saying "he killed the people," and despite the fact the gunman was still armed, people began to give chase.
As he ran back toward the street, Tunisian security forces finally put his rampage to an end, shooting him to death.
But in his wake, bodies of victims lay everywhere -- on the beach, stairs and by the pool.
The Islamic State of Iraq and Syria (ISIS) claimed responsibility for the attack, calling the 24-year-old Tunisian student "a soldier of the caliphate."
Witnesses said Rezgui casually walked up and opened fire on tourists lying on sunbeds. At least 15 British residents were among the 38 people killed in the rampage, and that number is expected to rise.
Police have said they're hunting for accomplices that helped Rezgui get to the to the crime scene and provided him with the automatic weapon he used in the attack.
Rezgui's home of the past few months is about two hours away from Sousse, a resort town popular with European travelers.
Mohammed, a neighbor, said he didn't seem like an extremist.
"He wore normal clothing, he had long hair, like dancers," he said.
But Mohammed said Rezgui didn't seem to have any friends in the neighborhood, and never spoke to anybody.
According to him, there were no warning lights, no indication of the violent intentions Rezgui was harboring inside.
Police arrested his father, but he has has since been released. He described how shocked and ashamed he was at his son's actions, and how he felt for the loss of the families. Rezgui's father also described how he feels like he died along with the victims.
Thanks for reading CBS NEWS.
Create your free account or log in
for more features.