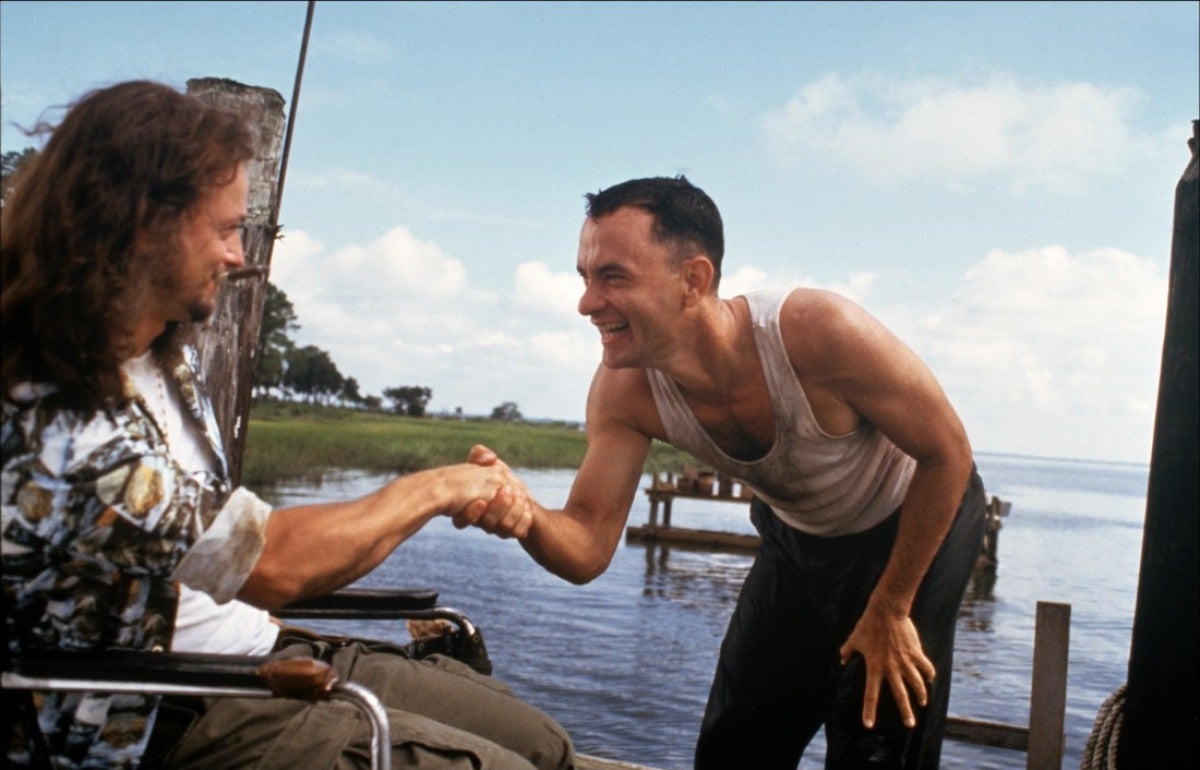 "Forrest Gump" celebrates 20 years
"My momma always said, 'Life was like a box of chocolates. You never know what you're gonna get.'"
That's just one of the many quotable lines from the 1994 Oscar-winning movie "Forrest Gump," which hit theaters 20 years ago this week (on July 6, 1994).
Based on the 1986 novel by Winston Groom, "Forrest Gump" centered on the life adventures of its title character, played by Tom Hanks, who won the best-actor Oscar for the role. The film, which also took home best picture, co-starred Robin Wright, Gary Sinise, Sally Field, Mykelti Williamson and a very young Haley Joel Osment.
Costing an estimated $55 million to make, "Forrest Gump" became a big hit for Paramount, raking in $677 million worldwide while in the theaters.
And the Robert Zemeckis-directed movie will see another theater run come September when it returns to the big screen to commemorate the 20th anniversary.
"It will be on the biggest screens we have," Sinise told CBS News. "IMAX is going to put it in its theaters."
Sinise, who performs around the world as part of the Lt. Dan Band (a nod to his "Forrest Gump" character), says when he asks audience members if they've ever seen the movie, "Everybody cheers and screams."
"And then I'll ask, 'Is there anyone who hasn't seen 'Forrest Gump' and it's almost virtually quiet...every time," said Sinise, who used the band to help raise money for veteran causes via his Gary Sinise Foundation. "Maybe there's one or two people who raise their hand and says they haven't seen it. And it's usually a 7-year-old or something like that. But young folks who weren't even born when the movie came out have seen it multiple times on television or on DVD. Those young folks will get a chance to see the movie on the big screen in the fall."
Click through the gallery above for more about the movie and additional commentary from Sinise.
Thanks for reading CBS NEWS.
Create your free account or log in
for more features.