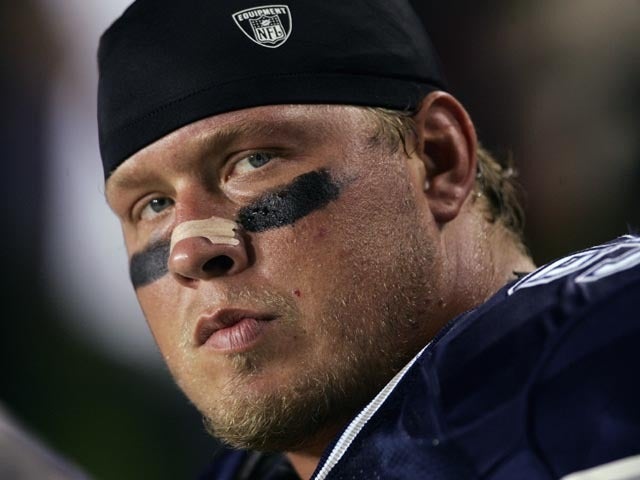 Former player says Bill Belichick paid him to start fights
(CBS) - Throughout his eight years as a defensive lineman in the NFL, Chad Eaton played for several teams - including five with the New England Patriots. He has since moved on, and is now a coach at Ohio's Central State University. In a profile with the Dayton Daily News, Eaton talked about his professional career and his new life as a coach at a historically black college.
He also talked about the times Bill Belichick used to pay him to start fights with other players.
"If practice was going slow, he'd look at me and just say, 'It's time,'" Eaton told the Daily News. "He wanted me to get on somebody's (case) and start a little fight. I was known for that and it paid off on Fridays. There'd always be some extra money in my locker. Practice players don't make much, so I really appreciated it."
This was in the mid-90's, when Eaton was on the Cleveland Browns practice squad, where Bill Belichick was the coach. Belichick led the Browns to an 11-5 record and a playoff spot in 1994. When his '95 squad apparently lacked the fire of the previous year, Belichick went to Eaton to rile things up.
The result was a 5-11 season, Belichick losing his job, and the team moving to Baltimore. So it looks like Belichick's pay-per-view fight club backfired.
Coaches goading players into confrontation is nothing new. New York Jet's head coach Rex Ryan admitted to as much during prior to the 2010 season on HBO's "Hard Knocks."
ESPN New York's Rich Cimini recounts the incident:
"Ryan was so concerned by [former first-round pick Vernon Gholston's] lack of fire that he actually assigned backup center Rob Turner -- the Jets' version of a hockey goon -- to pick a fight with Gholston in practice. It's a macho thing; the objective is to see if Gholston is man enough to respond. Ryan apparently liked the outcome because he used an off-color, coming-of-age description to compliment Gholston to his coaches."

Of course, Ryan was not paying his players to brawl.
The Boston Globe's Chad Finn unearthed another example of Belichick paying a player to mix it up during practice. In 2000, then with the Pats, Belichick gave practice squad offensive lineman Rob Gatrell $200 "to go after (safety) Lawyer Milloy... Milloy was chosen because he's considered the most emotional, toughest, and meanest player on the defense. Milloy responded just as Belichick hoped, going after Gatrell and creating a massive brawl that involved up to 30 players - offensive vs. defensive. Smaller fights ensued throughout practice."

Thanks for reading CBS NEWS.
Create your free account or log in
for more features.