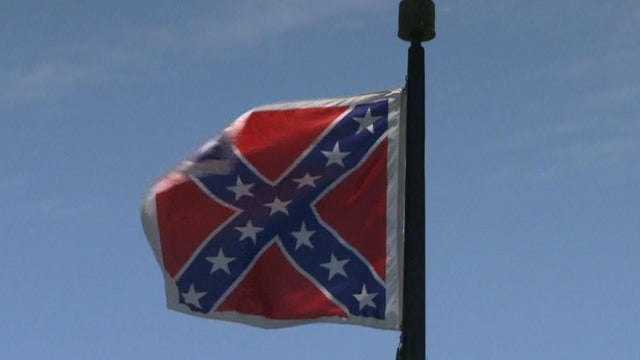 '92 Confederate buttons weren't ours: Former Clinton aide
A campaign button bearing the Confederate flag and emblazoned with the words "Clinton-Gore" sold for $8 on eBay but, according to a longtime aide to former President Bill Clinton, the button was not an official campaign item.
"I've never seen these buttons," Craig Smith told CBS News. "Don't have them, haven't seen them."
Smith oversaw state operations for Mr. Clinton's campaign in 1992, before moving on to work in the Clinton White House. Among his responsibilities on the trail was allocating staff to states and sending out campaign materials, like house party kits, t-shirts, yard signs and buttons, nationwide. Every item, he said, had to be made in the United States by union workers.
"If it didn't have a union bug, we weren't making them," he said, "and we definitely weren't handing them out."
The button in question, and others featuring similar designs for sale or sold on eBay, does not show any indication of being union-made.
Smith added that individual states were given their own, small budget for "discretionary items" like state-specific merchandise. But those items had to include the state's name and follow the same production guidelines as items made for national distribution.
"It would have been in violation of multiple campaign policies," he said of a state producing a button like the ones sold online. "I just don't think they did it."
Smith said he thought the buttons were likely made by someone unaffiliated with the campaign looking to make a buck. He said if it had been pitched to him, it wouldn't have gotten past his desk.
"Not appropriate then," he said, "and not appropriate now."
Thanks for reading CBS NEWS.
Create your free account or log in
for more features.