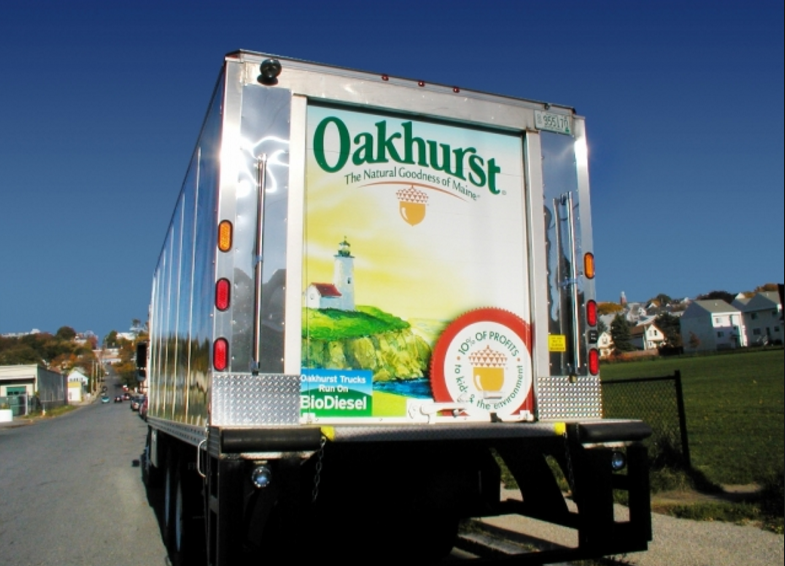 "For want of a comma," a lawsuit lives on
"For want of a comma, we have this case," Circuit Court Judge David Barron wrote in the opening line of his opinion.
Because of that missing comma, a federal appeals court allowed drivers for a Maine dairy to go forward with their dispute over overtime pay.
The particular kind of comma at issue is an Oxford comma, which is the final comma in a list of items. It's not always used. Here's an example:
I'm going to buy strawberries, ice cream, and cake.
The Oxford comma is the one that comes after "ice cream." This comma -- also referred to as a serial comma -- is often not used, though grammar guides have argued about it for decades. The AP Styleguide has consistently said it's not usually needed.
In the labor dispute, drivers for Oakhurst Dairy in Portland, Maine, sued in federal court seeking more than $10 million in overtime. But the company argued it was exempt under the law.
According to Maine law, overtime doesn't apply to these duties:
The canning, processing, preserving, freezing, drying, marketing, storing, packing for shipment or distribution of:

(1) Agricultural produce;

(2) Meat and fish products; and

(3) Perishable foods
Note that there's no Oxford comma in the phrase describing the exemptions. Oakhurst Dairy said the phrase refers to packing and to distribution. But the drivers said it refers to packing only, which they don't do. Barron explained that the drivers say they're not involved in the "packing for shipment nor packing for distribution," so he concluded the District Court erred when it ruled in favor of Oakhurst Dairy.
"[W]e conclude that the exemption's scope is actually not so clear," and he reversed the District Court and remanded the case for further review.
Thanks for reading CBS NEWS.
Create your free account or log in
for more features.